All Saints Church, Lansing NY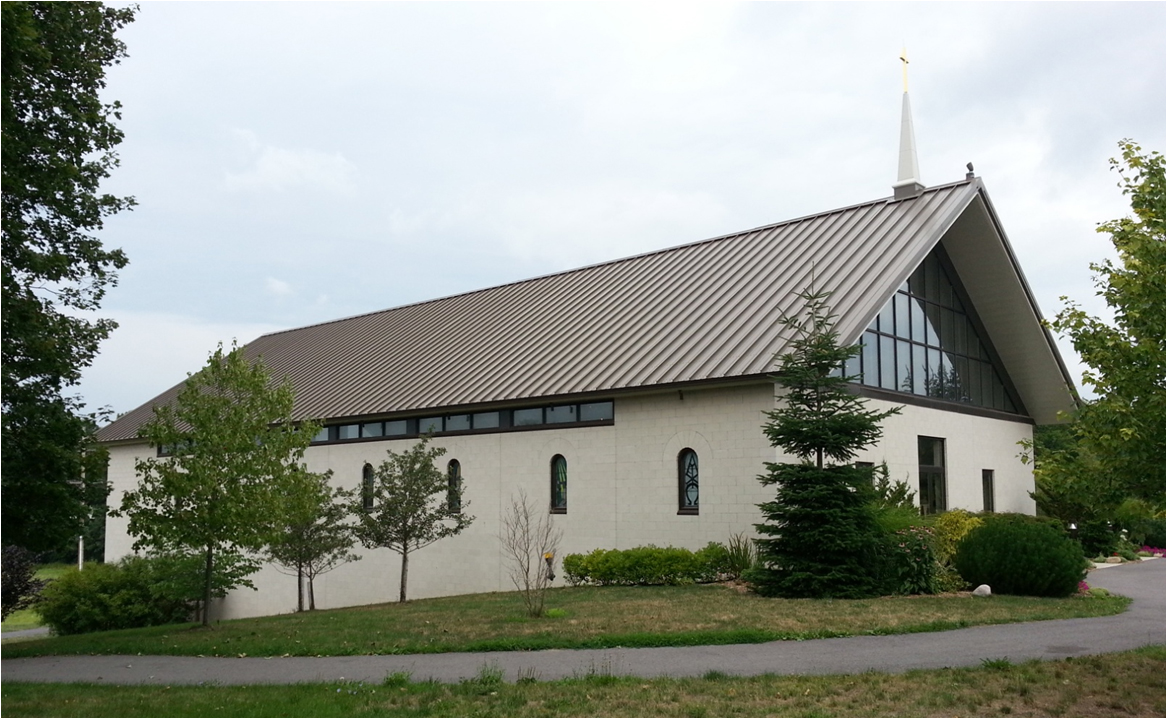 Filled with natural light the All Saints Church was designed to accomodate the growing Roman Catholic parish with the intent to maintain the feel of a simple country church. Congregational seating is provided fro 440 with choir seating for 30 flanking the altar on the right. To the left of the altar are the baptistry with running water, along with places for the tabernacle and reconciliation. 14 stained glass windows with Roman arches fill the church with Biblical images.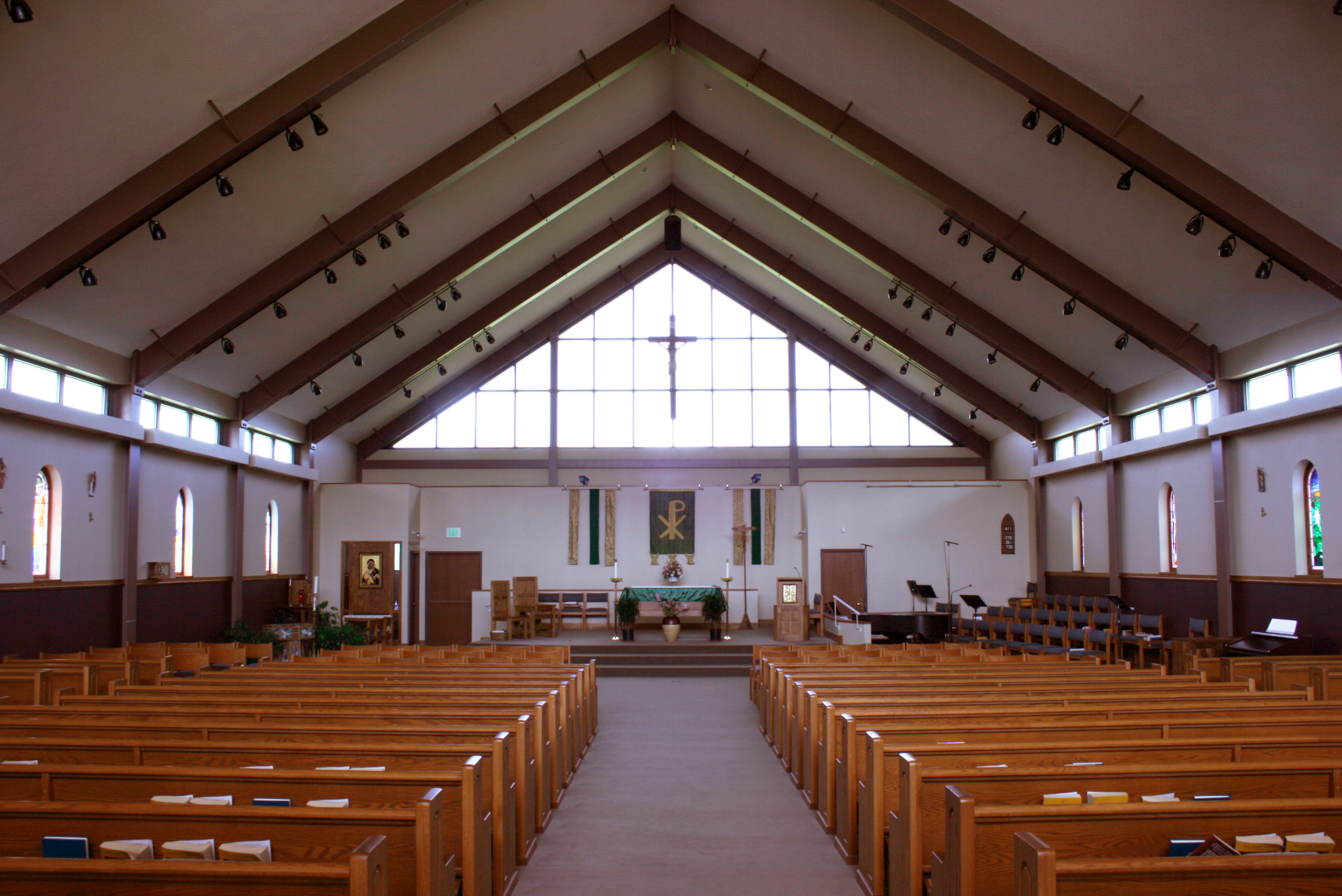 1. View toward the altar and crucifix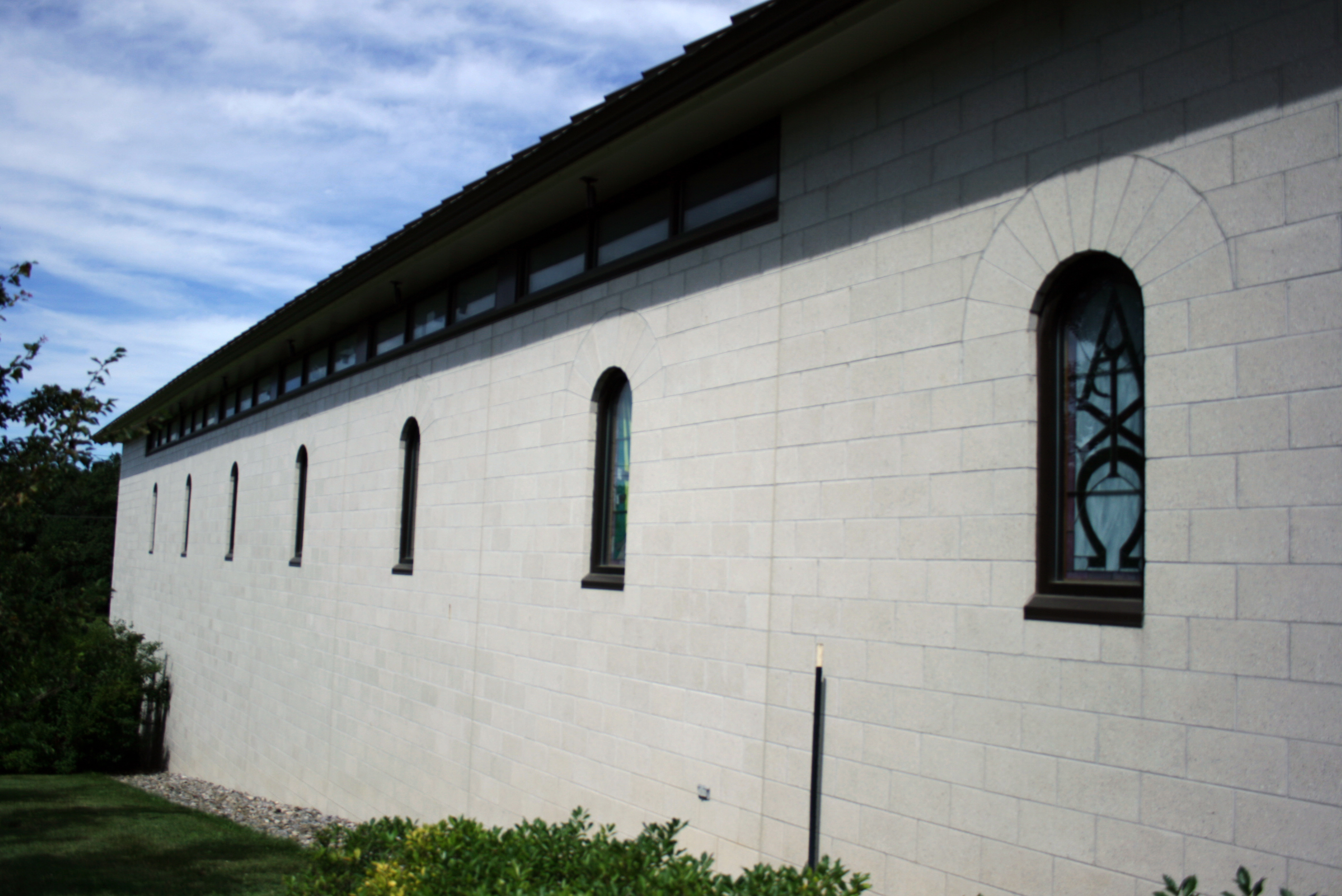 3. Roman arched windows made with concrete block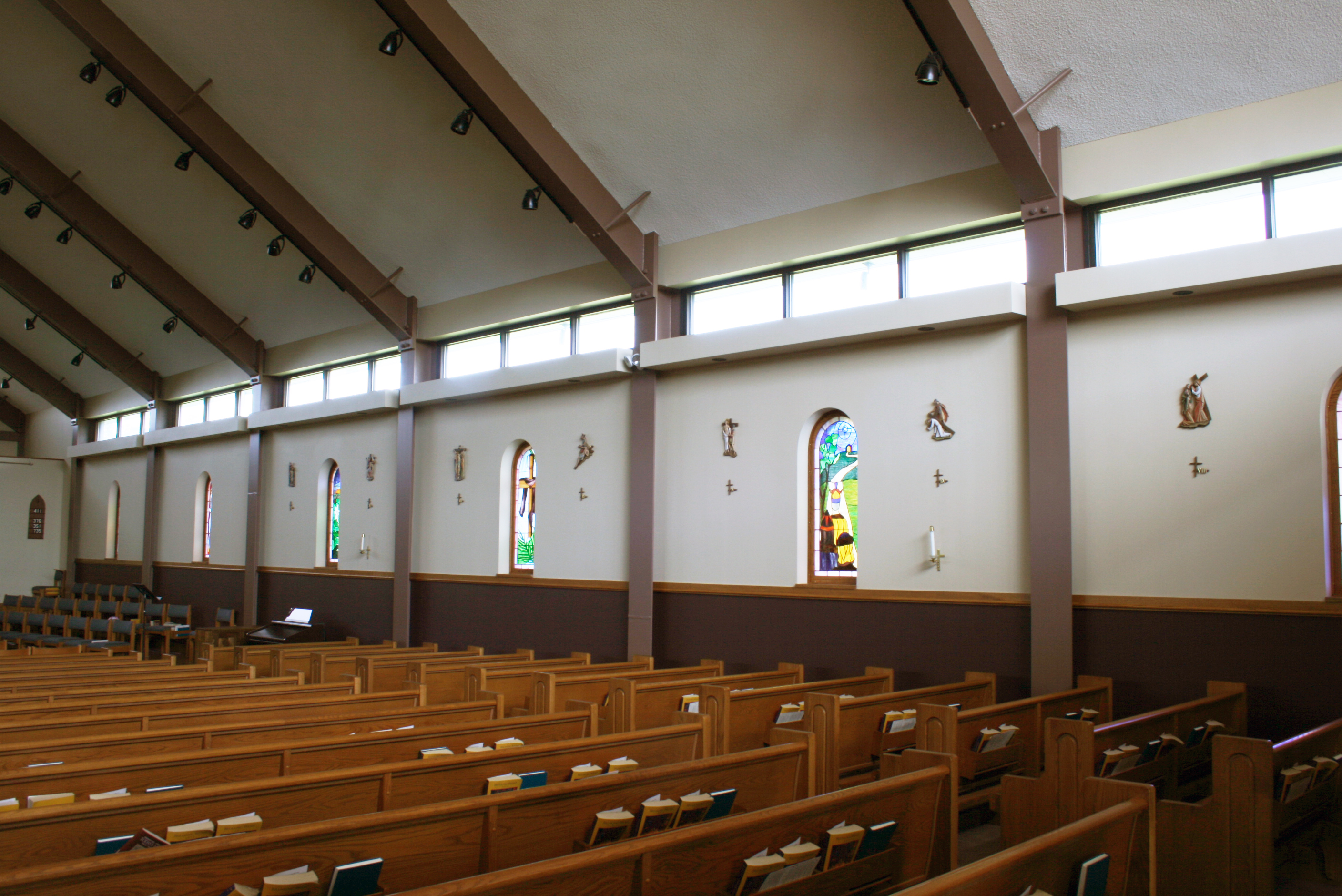 2. Stained glass windows with clerestory above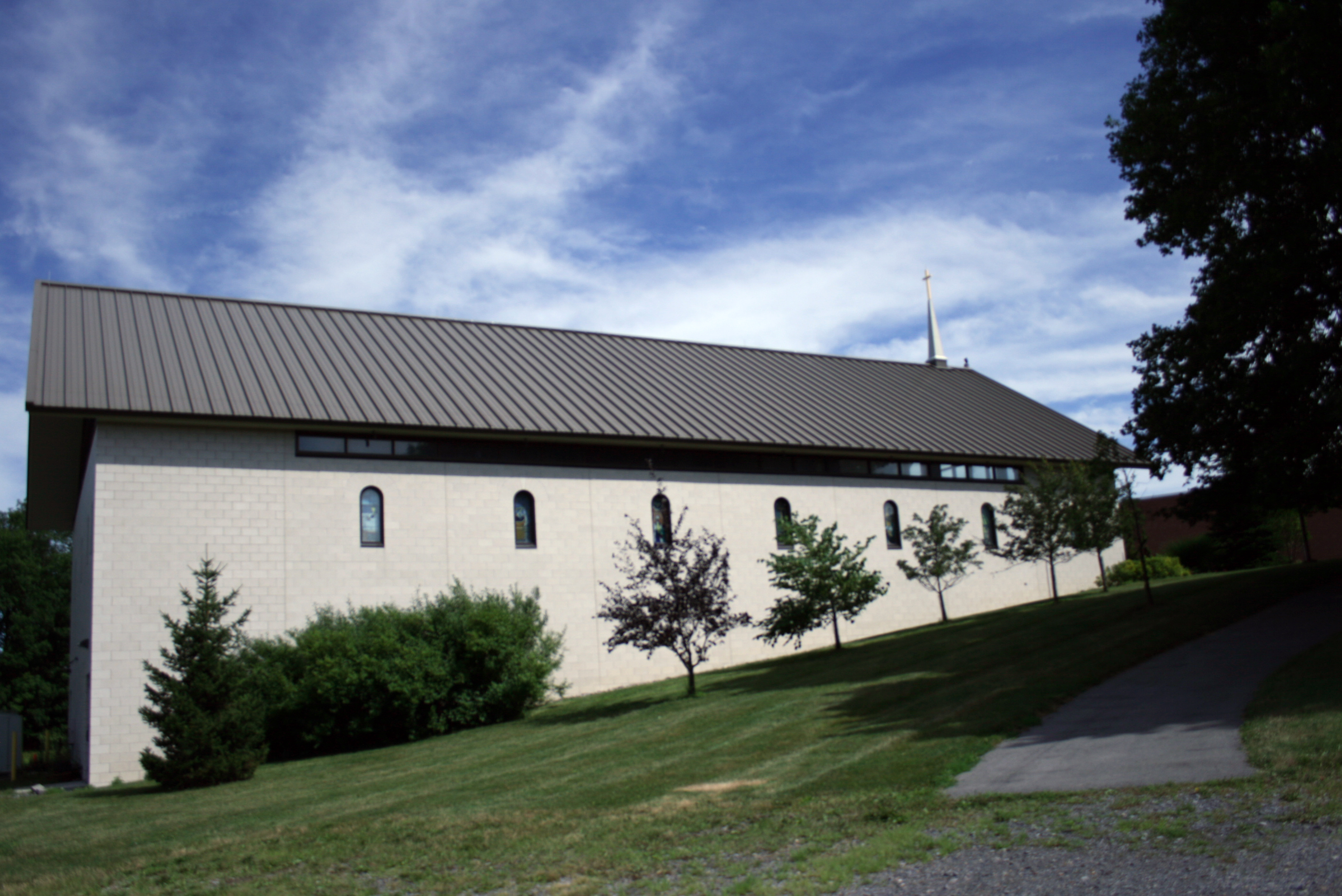 4. The path to the church from the parking lot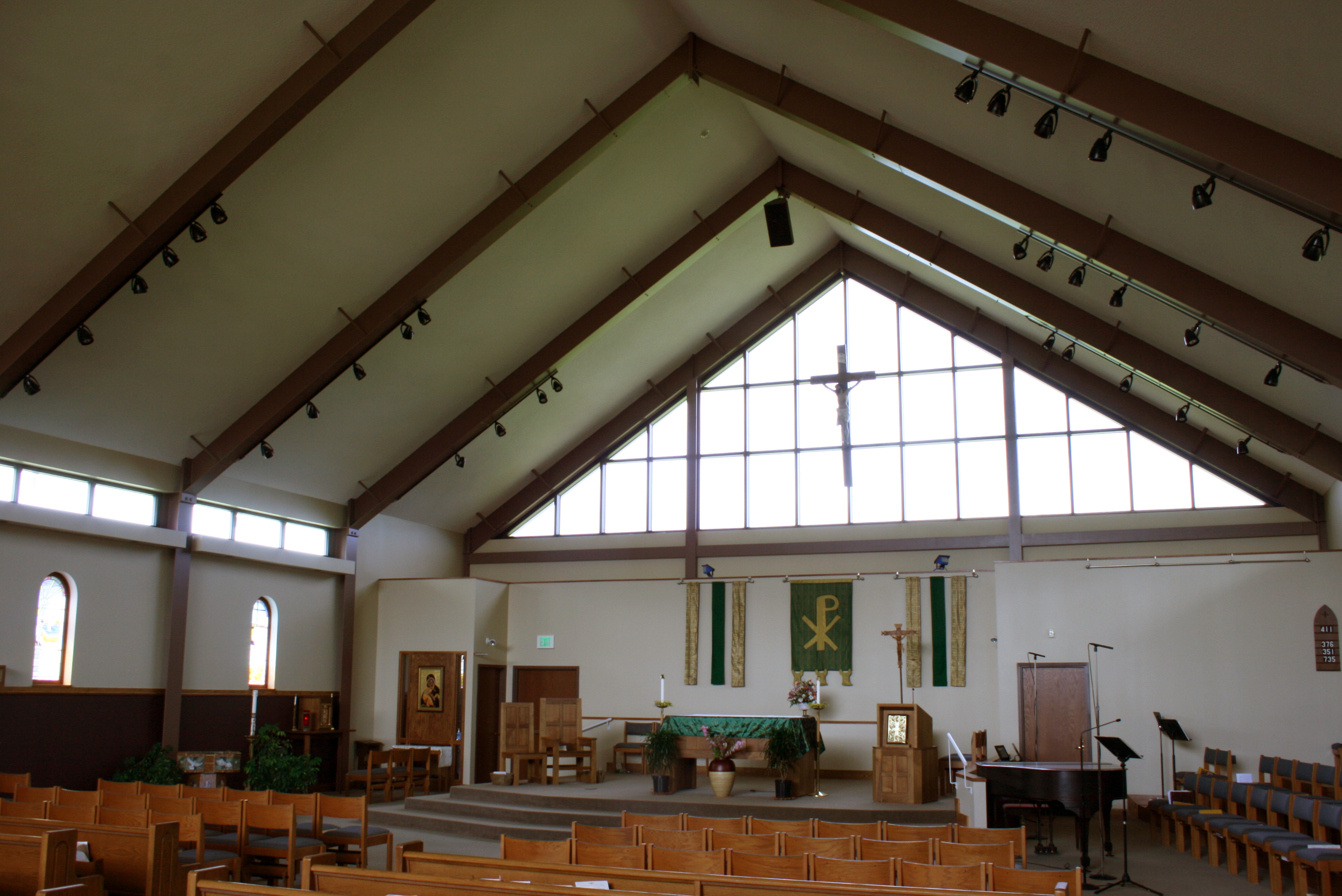 5. Baptismal font, tabernacle, reconciliation chapel with icon, altar with crucifix above and choir
First Presbyterian Church, Ithaca NY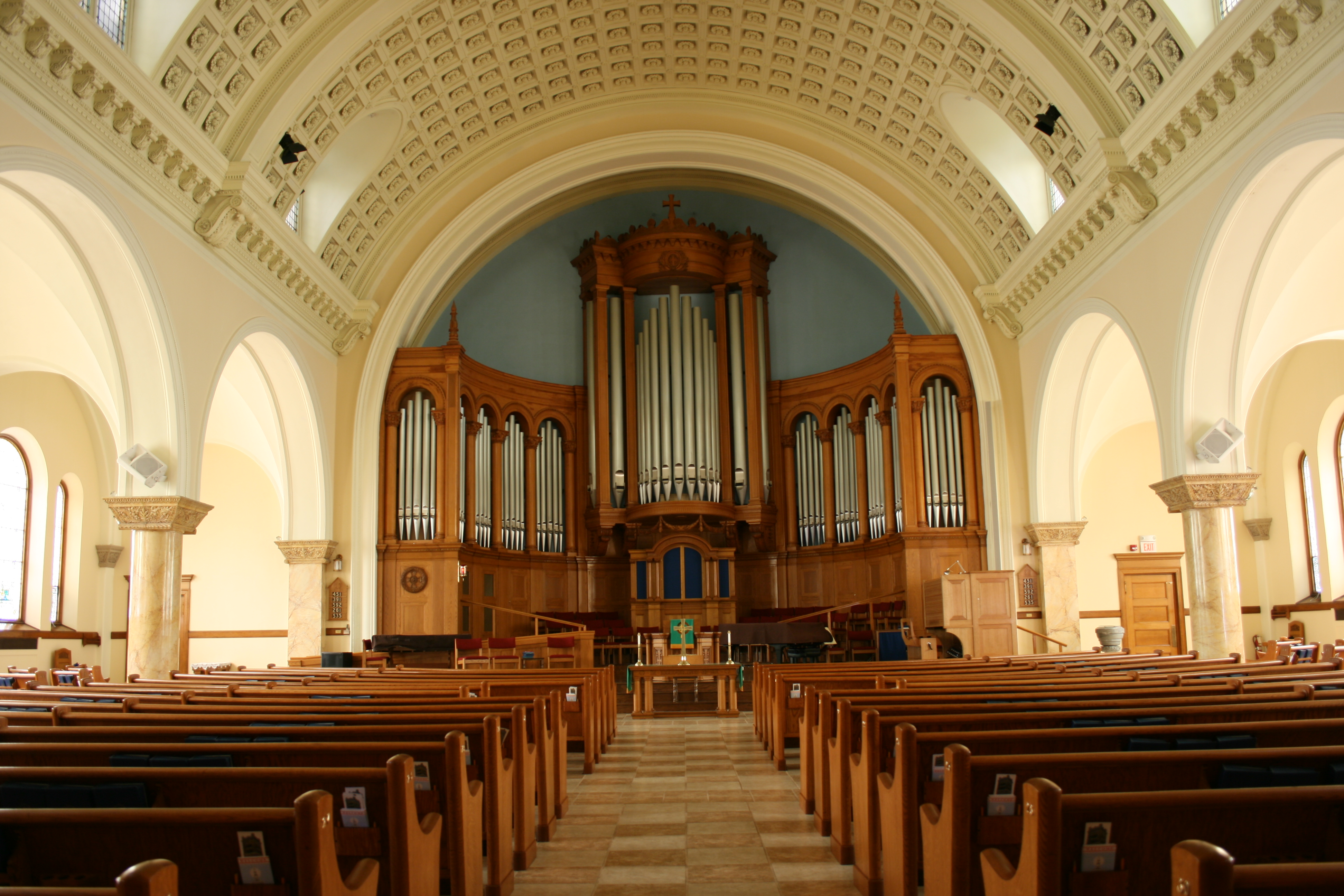 Major renovations of the interior of the sanctuary to enhance the space for a new 5,000 pipe Russel Organ. The chancel/choir platform was completely rebuilt with a new configuration for worship including an accessible ramp, Italian tile was installed throughout the main sanctuary space, the 100 year old pews were refinished, reupholstered and reinstalled in a more spacious concentric layout and the wall above the narthex was reconstructed with radiating curved forms around the wheel window to function as a sound diffuser.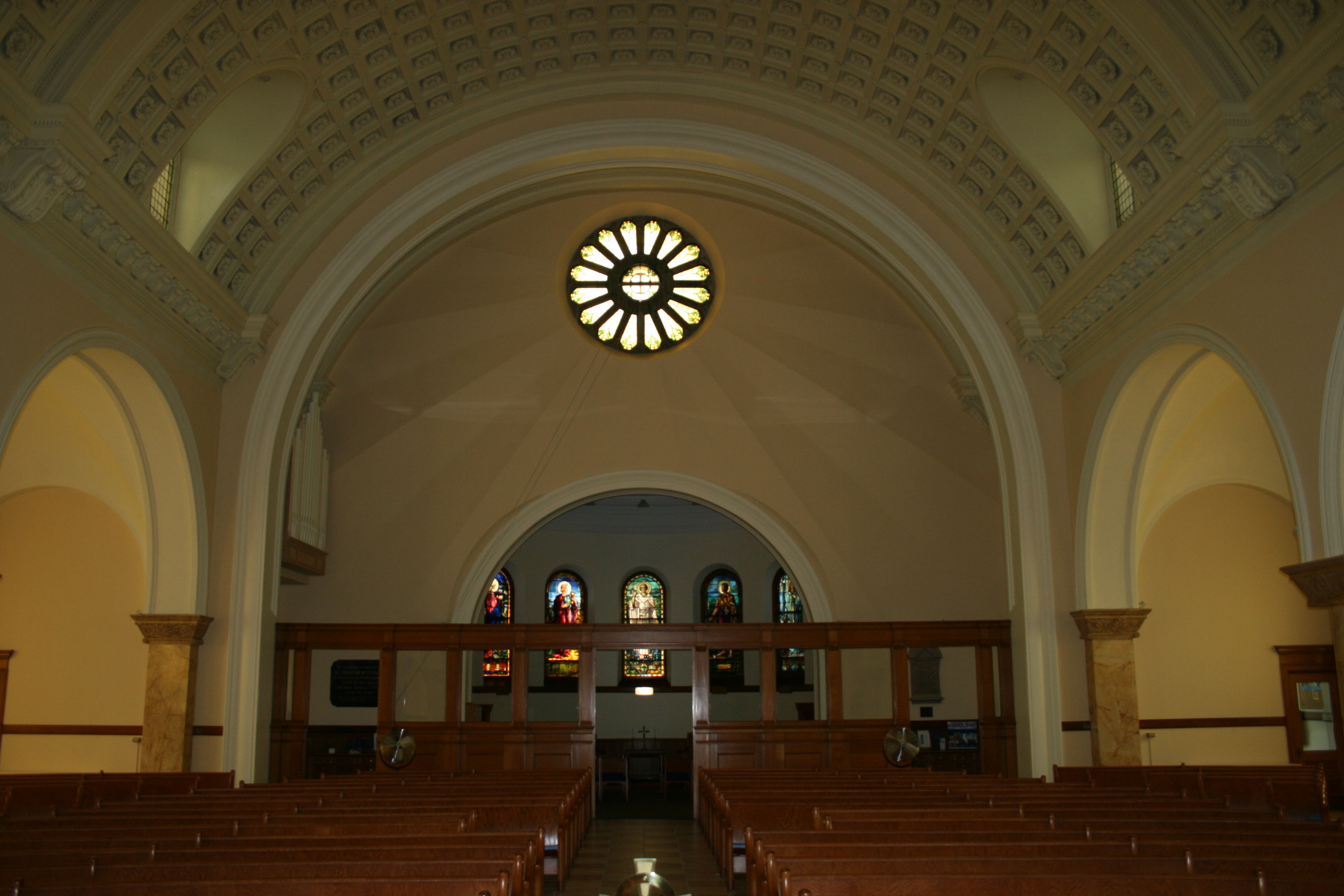 1. Folded plate wall radiating from wheel window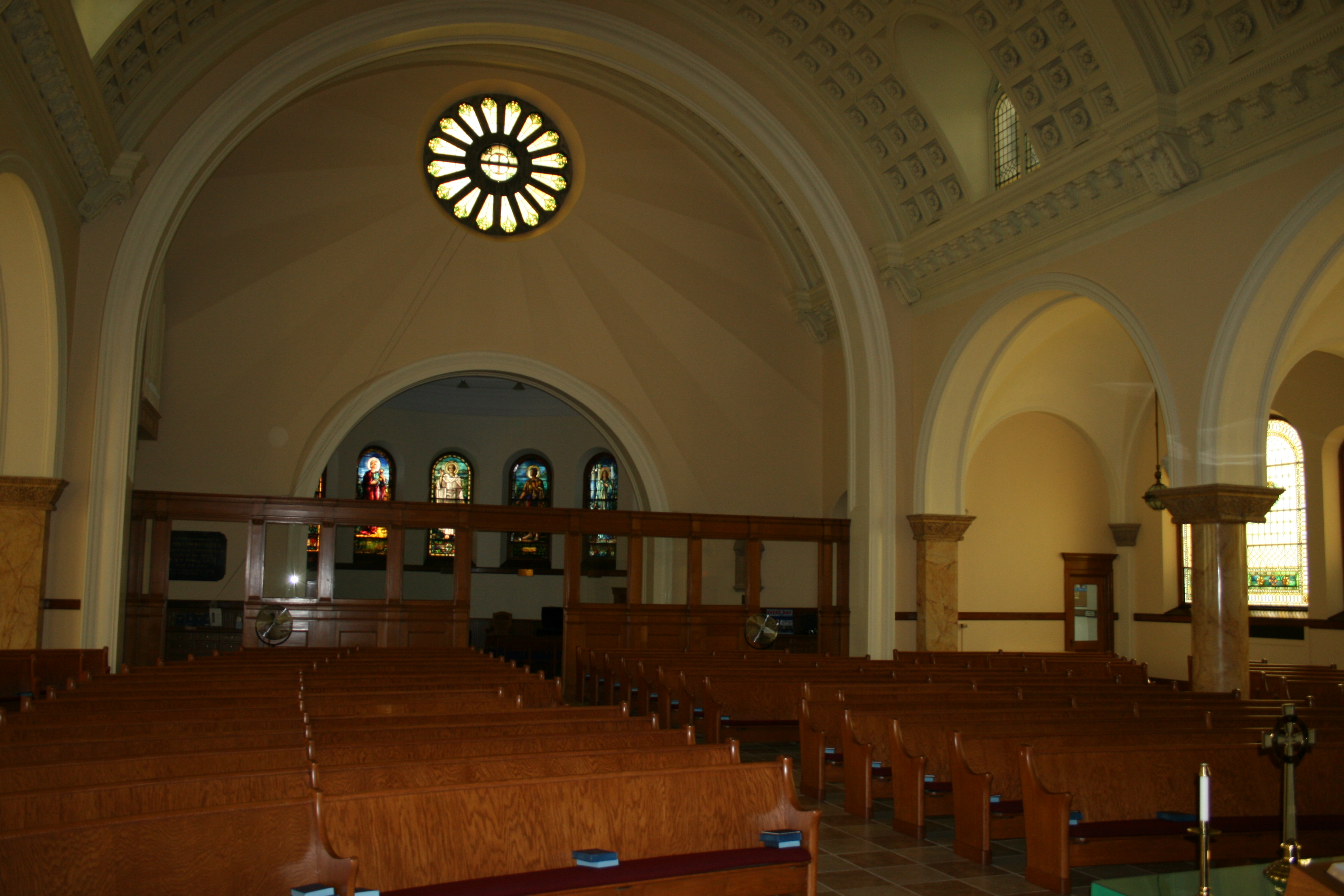 2. 100 year old concentric pews after restoration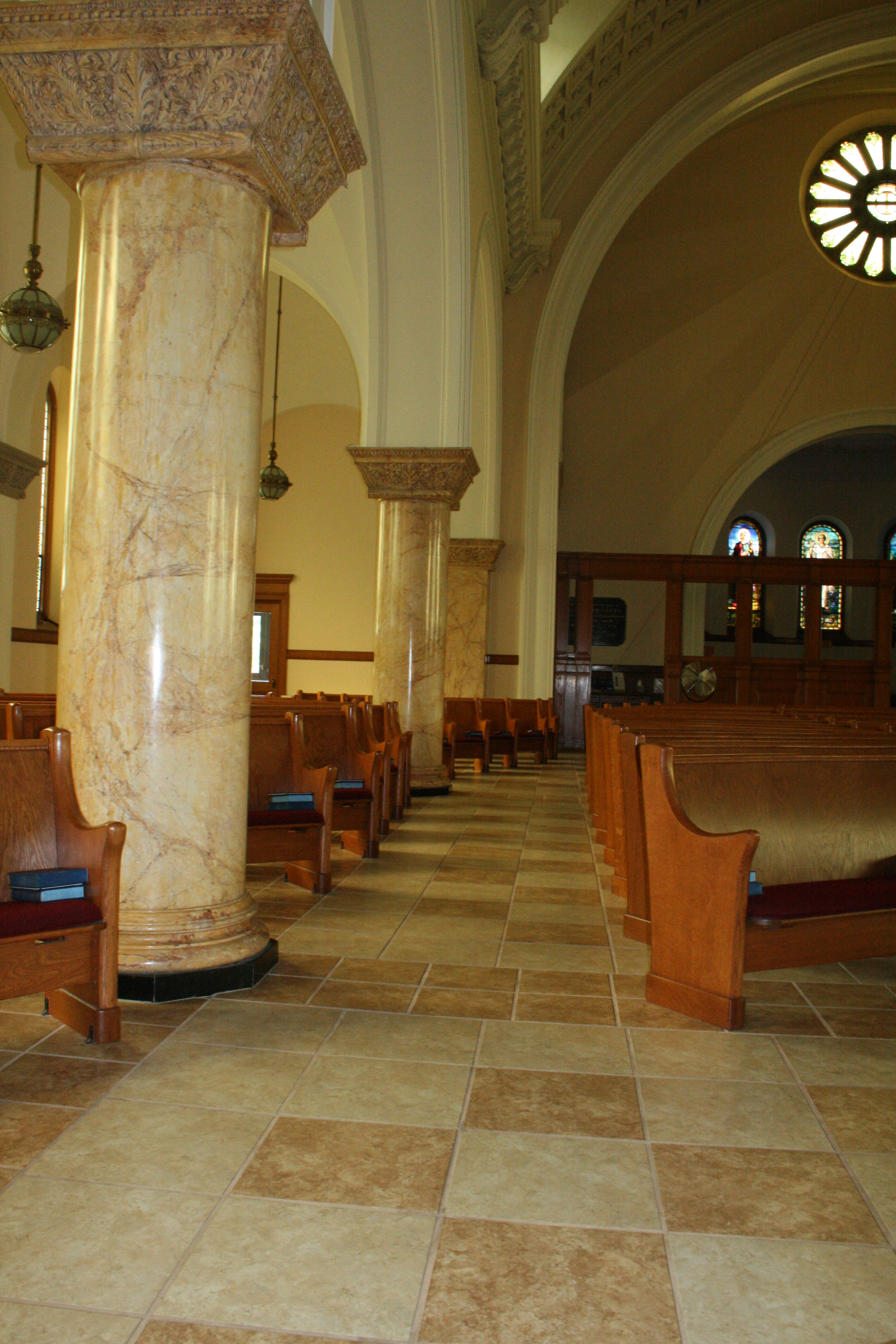 3. The new Italian ceramic tile floor
Saint Catherine of Siena Church, Ithaca NY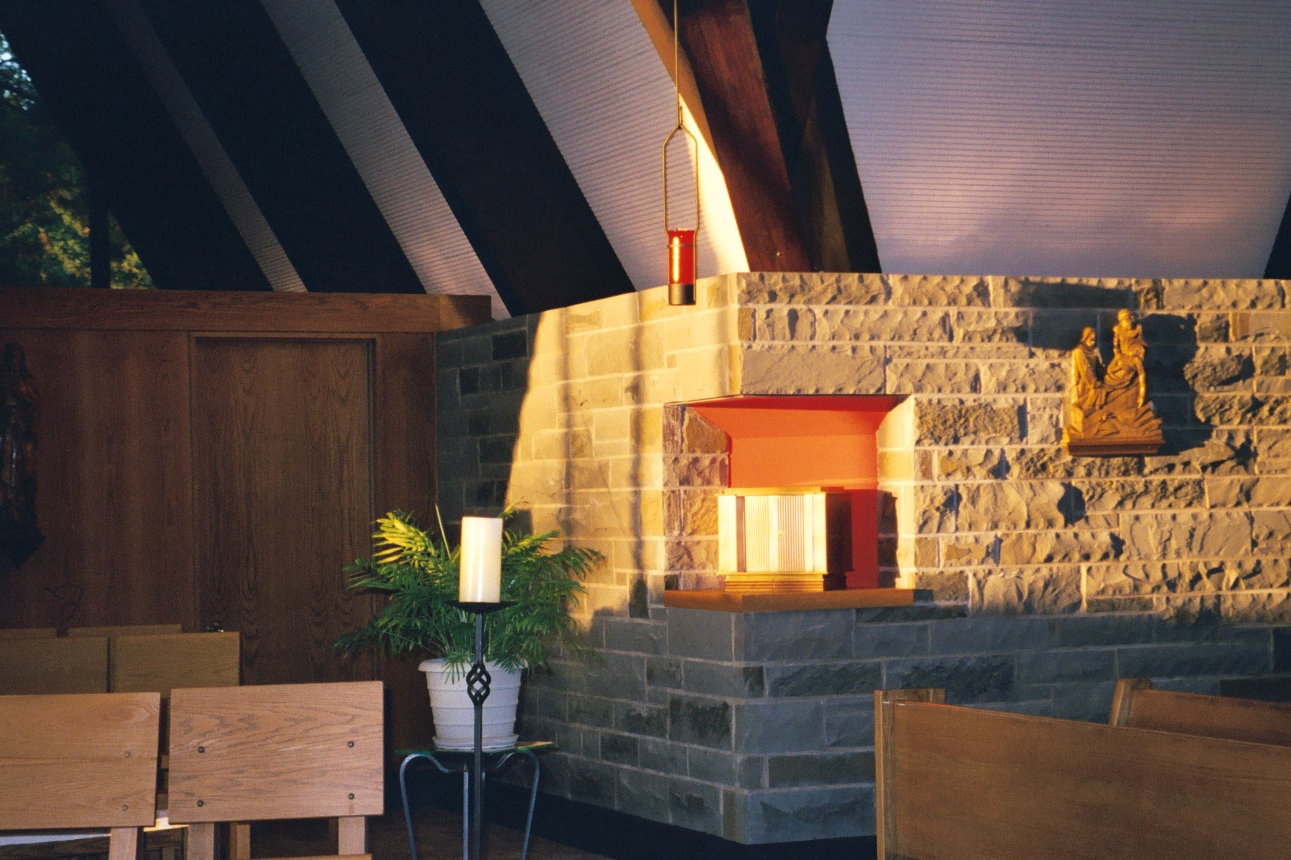 The intent of the major renovations of St. Catherine of Siena Church was to foster contemporary Roman Catholic worship consistent with the Second Vatican Council. On the outside 50 parking spaces, new site lighting and extensive landscaping were added along with a stone paved gathering area with stone benches.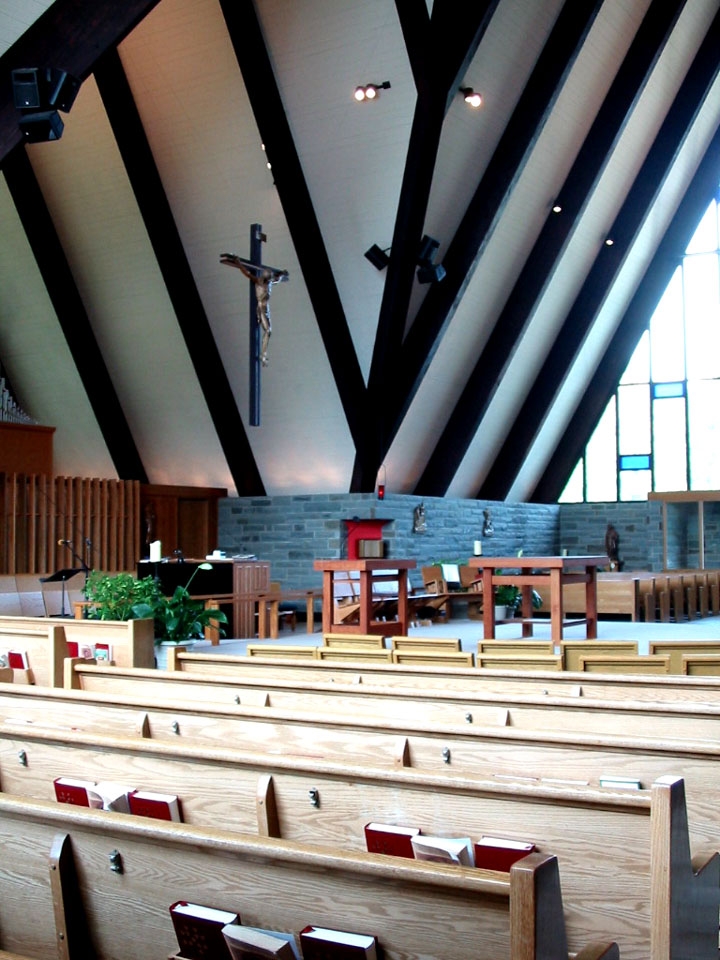 1. Crucifix, suspended above altar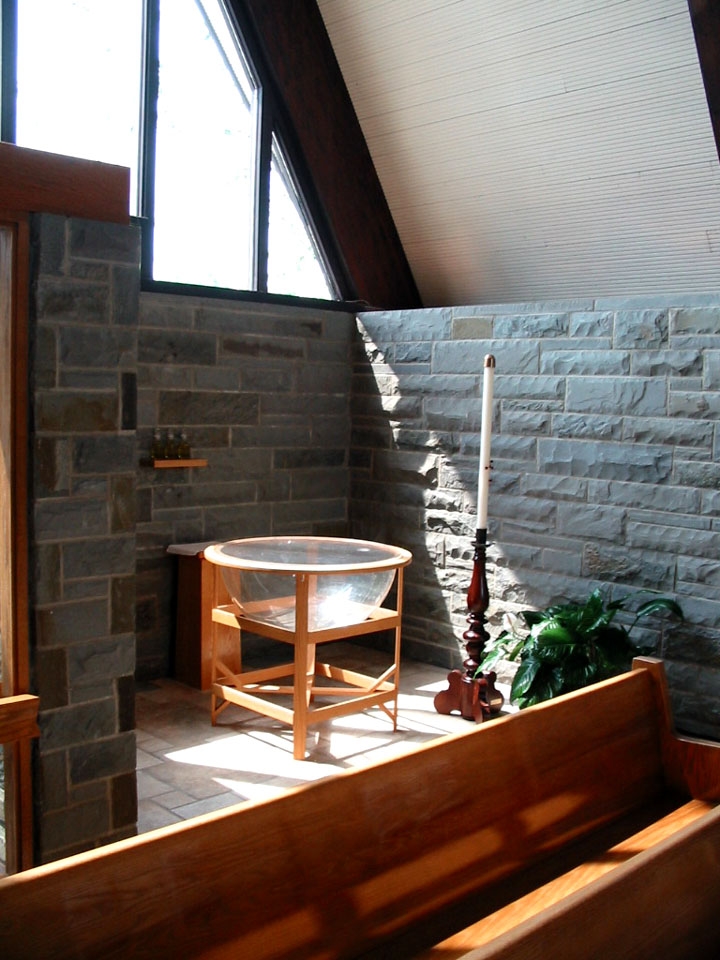 2. Baptistry, replaced unused side altar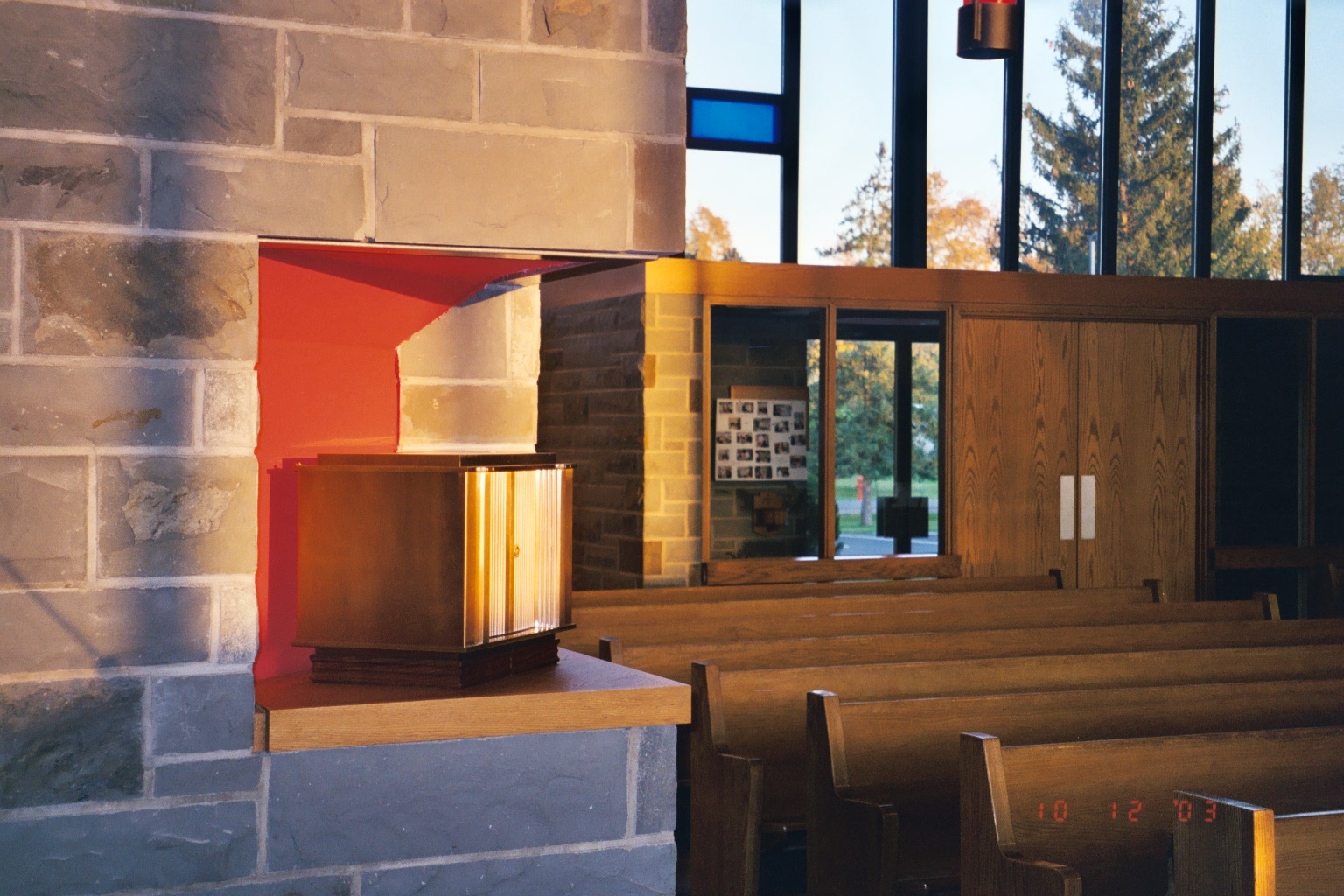 3. Place of reservation for the Blessed Sacrament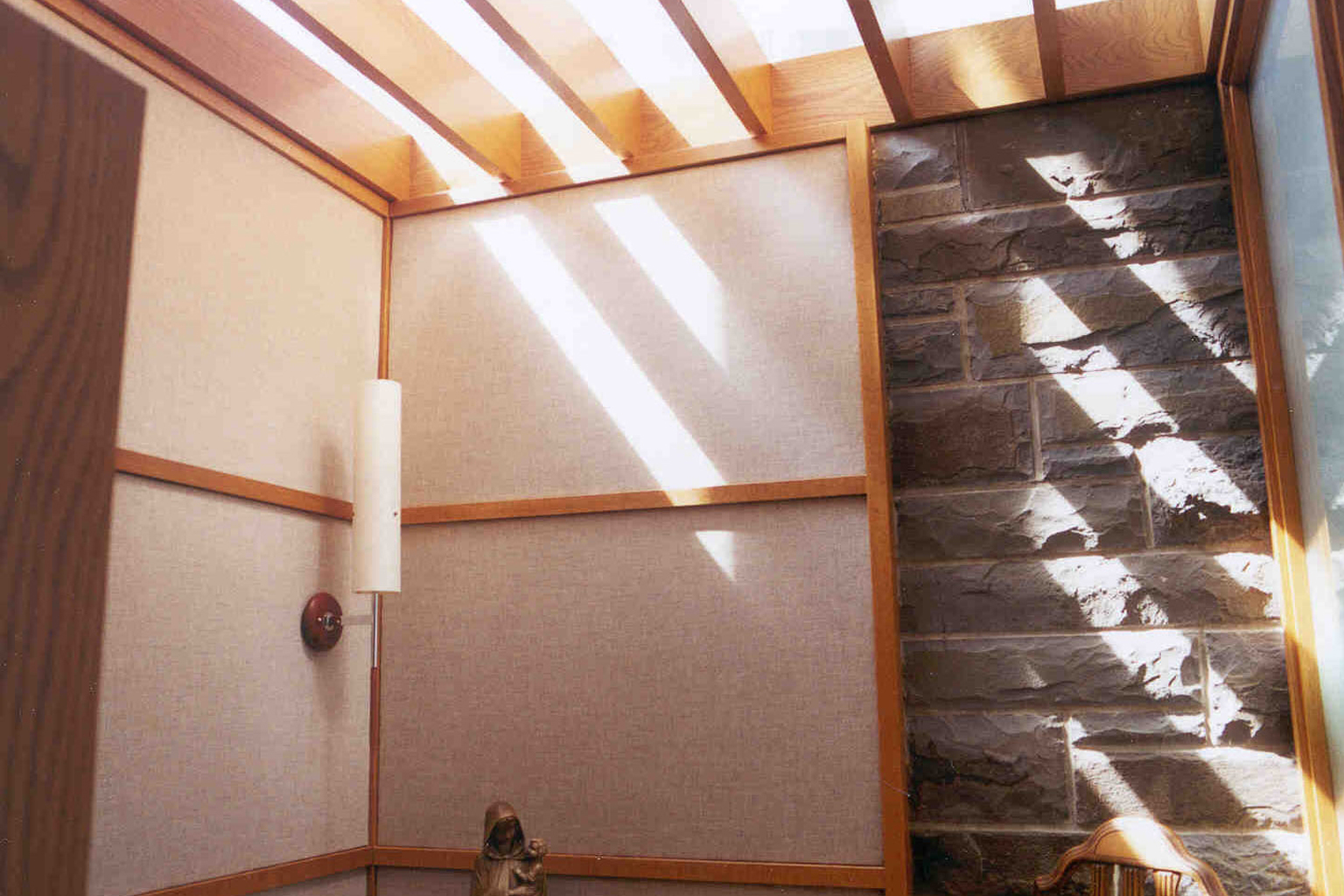 4. New Reconciliation Chapel bathed in natural light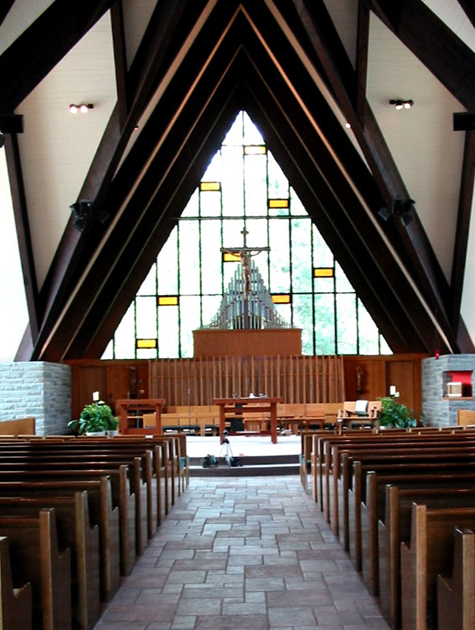 5. Main aisle with new Italian tile leading to redesigned altar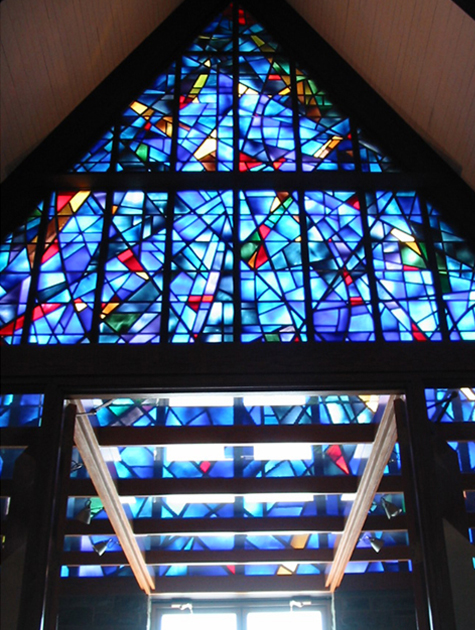 6. Clear Lexan ceiling in narthex maintained view of stained glass