Maguire Automotive, Ithaca NY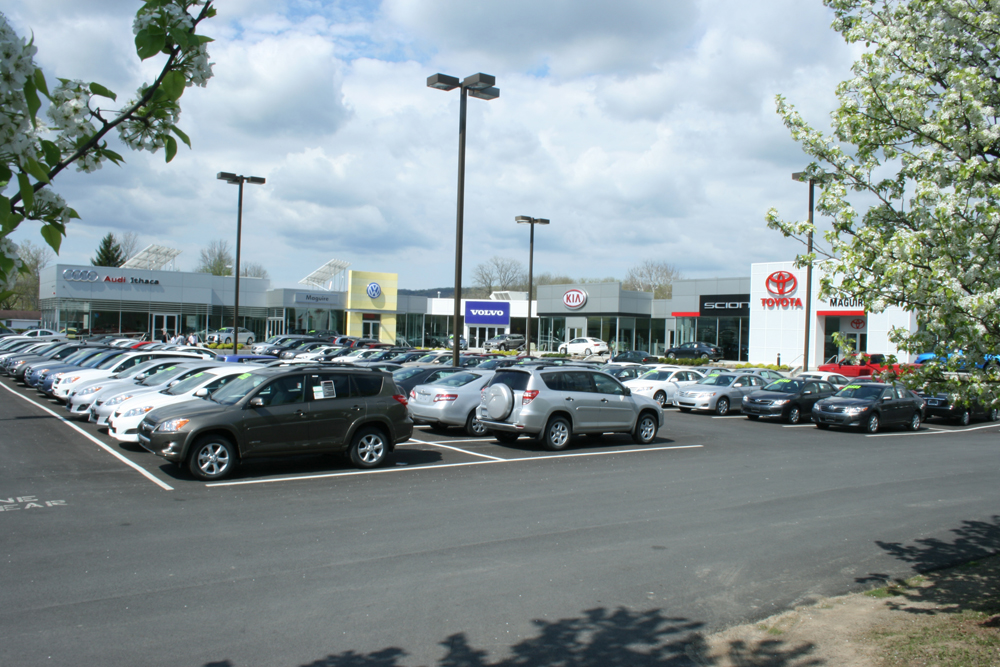 Maguire Automotive, the flagship for Maguire Family of Dealerships, received LEED Platinum Certification from the U.S. Green Building Council in May 2012. This prestigious designation created the first Audi, Volkswagen, Volvo and Kia LEED Platinum dealerships in America and the second Toyota / Scion LEED Platinum dealership in America. A landscaped promenade wide enough for the display and delivery of cars was added across the front providing brand specific entry portals to the showrooms for each manufacturer, as well as providing views out across the vehicle display area. The 68,000 SF building project focused on 33,000 SF of additions and gut renovations, creating new showrooms as well as new customer service and parts areas. Extensive site improvements included the addition of 185 parking spaces landscaped with holly and elderberry shrubs, red maple, black willow and white pine trees, all visible along the Black Diamond Trail on the abandoned railroad track.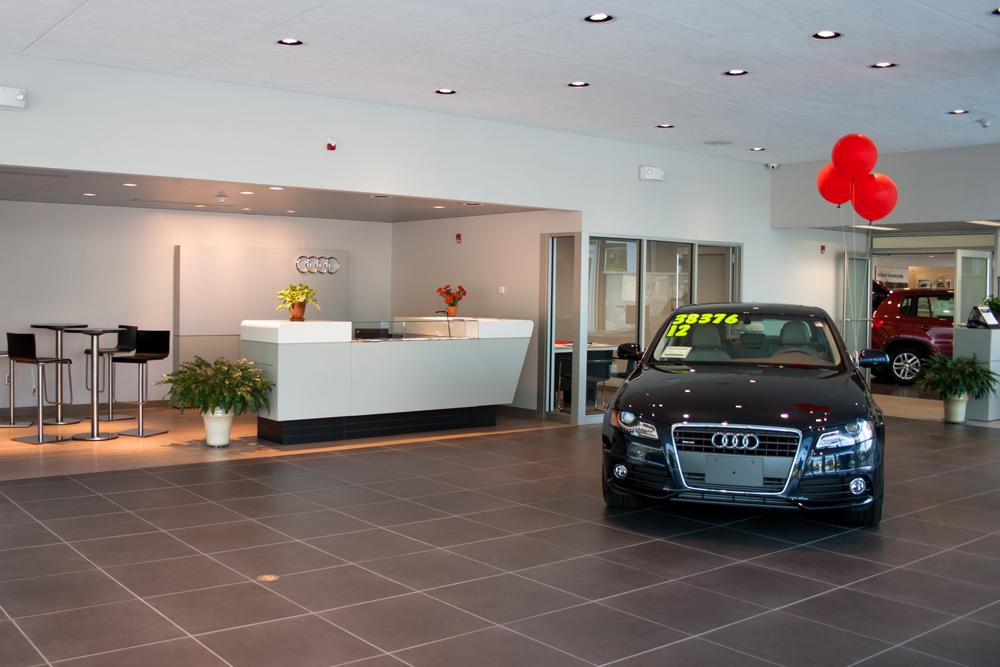 1. Audi showroom with reception desk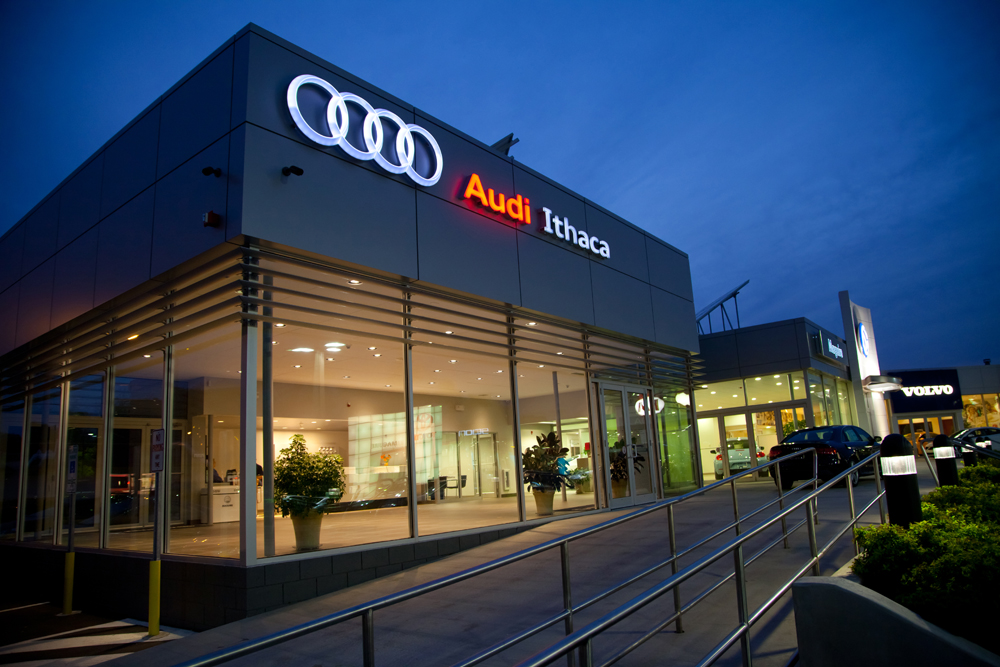 2. Audi showroom - twilight view from promenade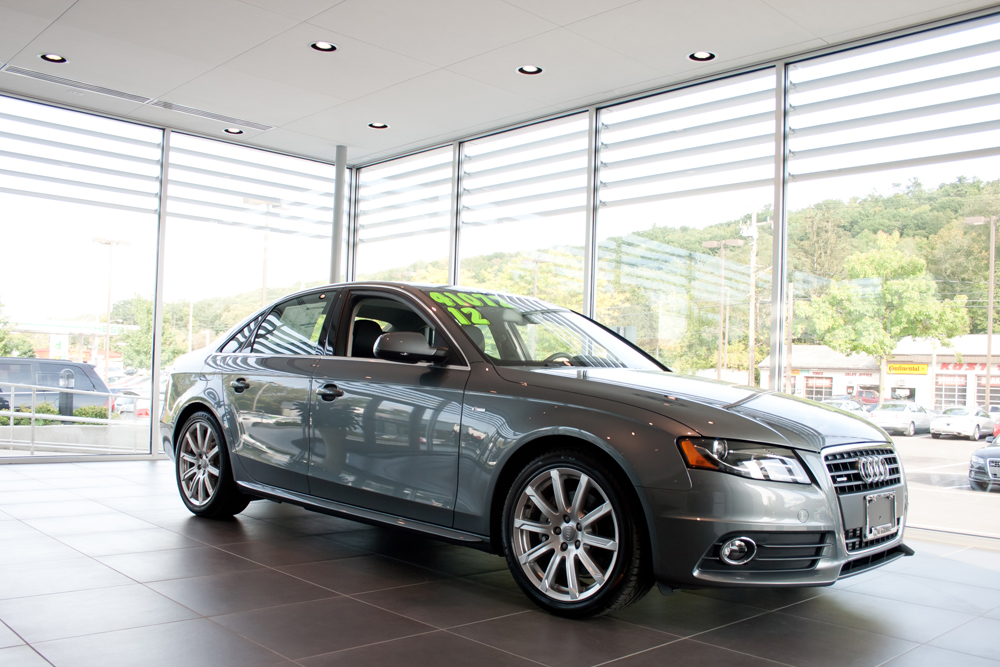 3. Audi showroom - filled with natural light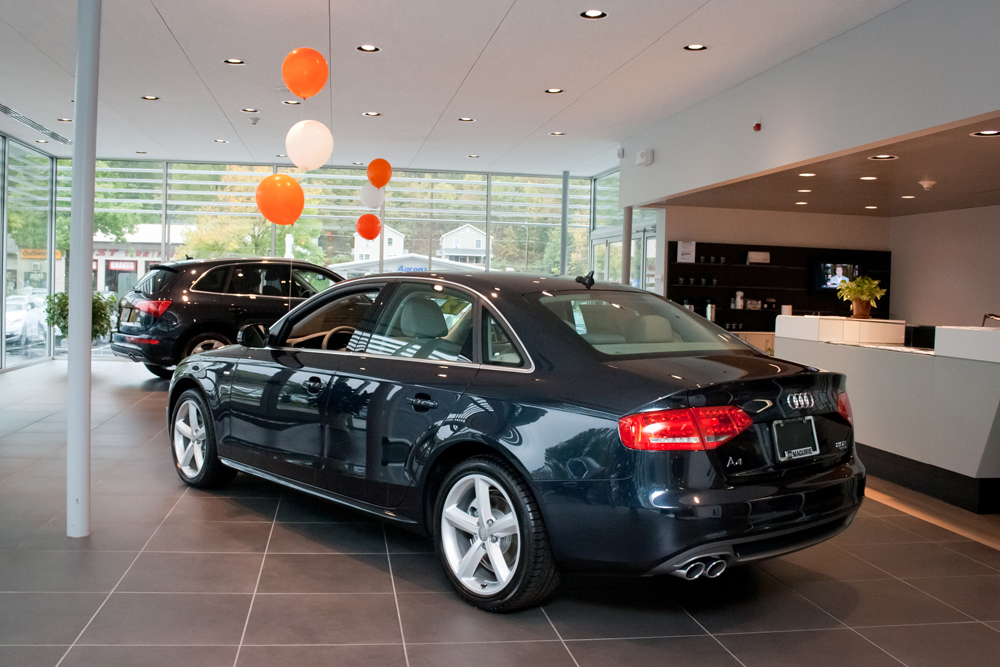 4. Audi showroom - with coffee bar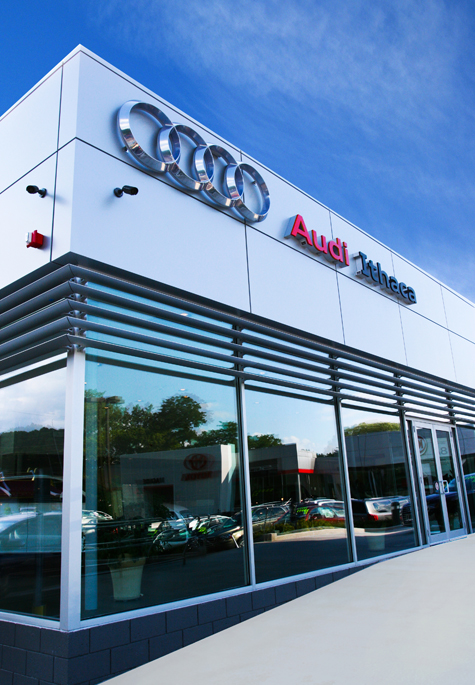 5. Audi showroom with solar shading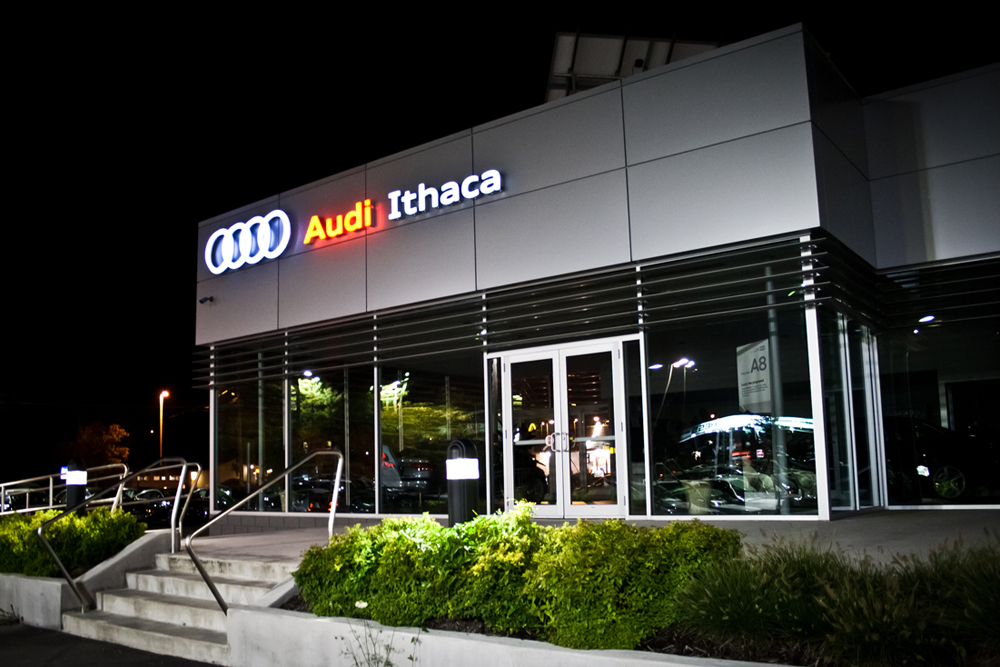 6. Audi showroom with landscaped promenade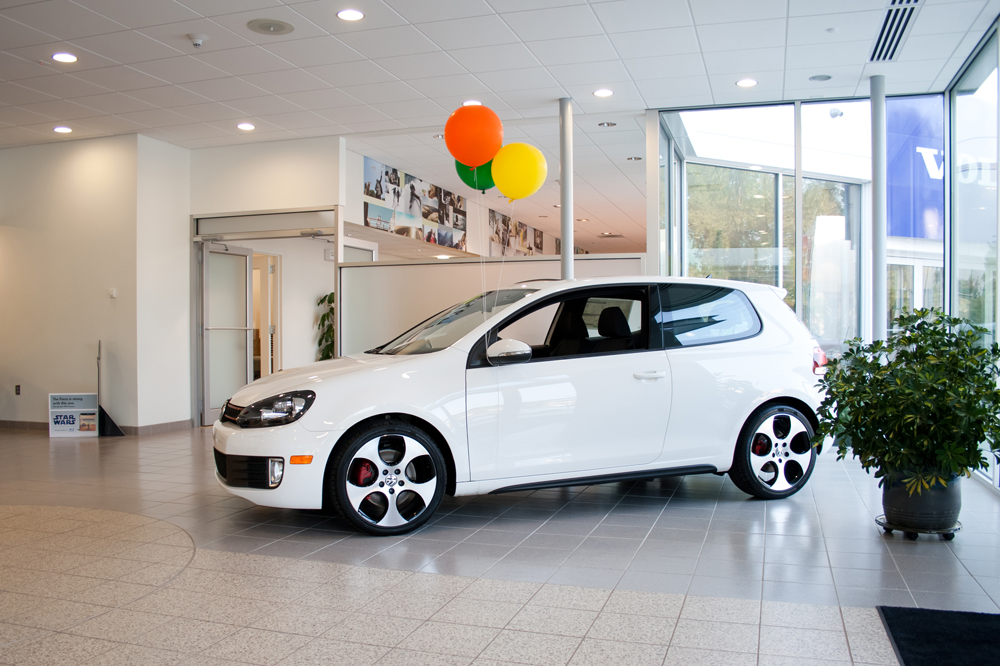 7. VW showroom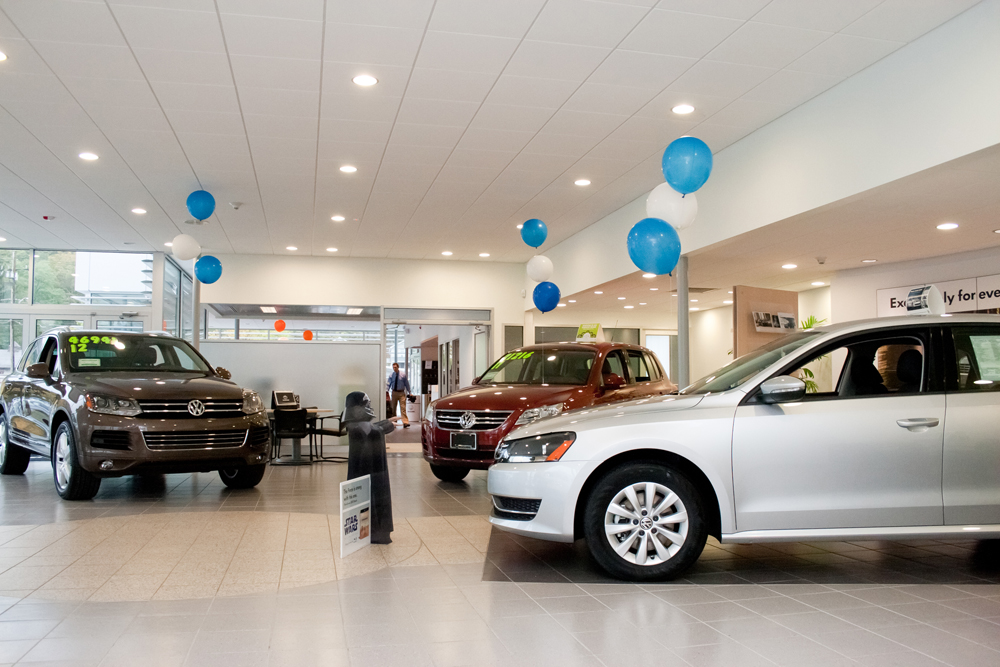 8. VW showroom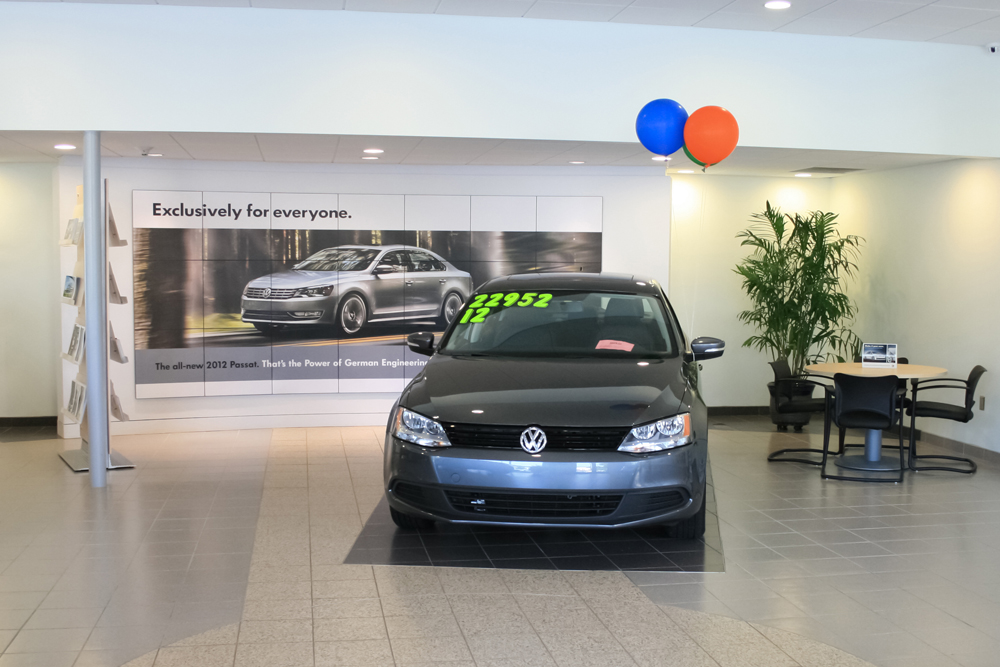 9. VW showroom with focal wall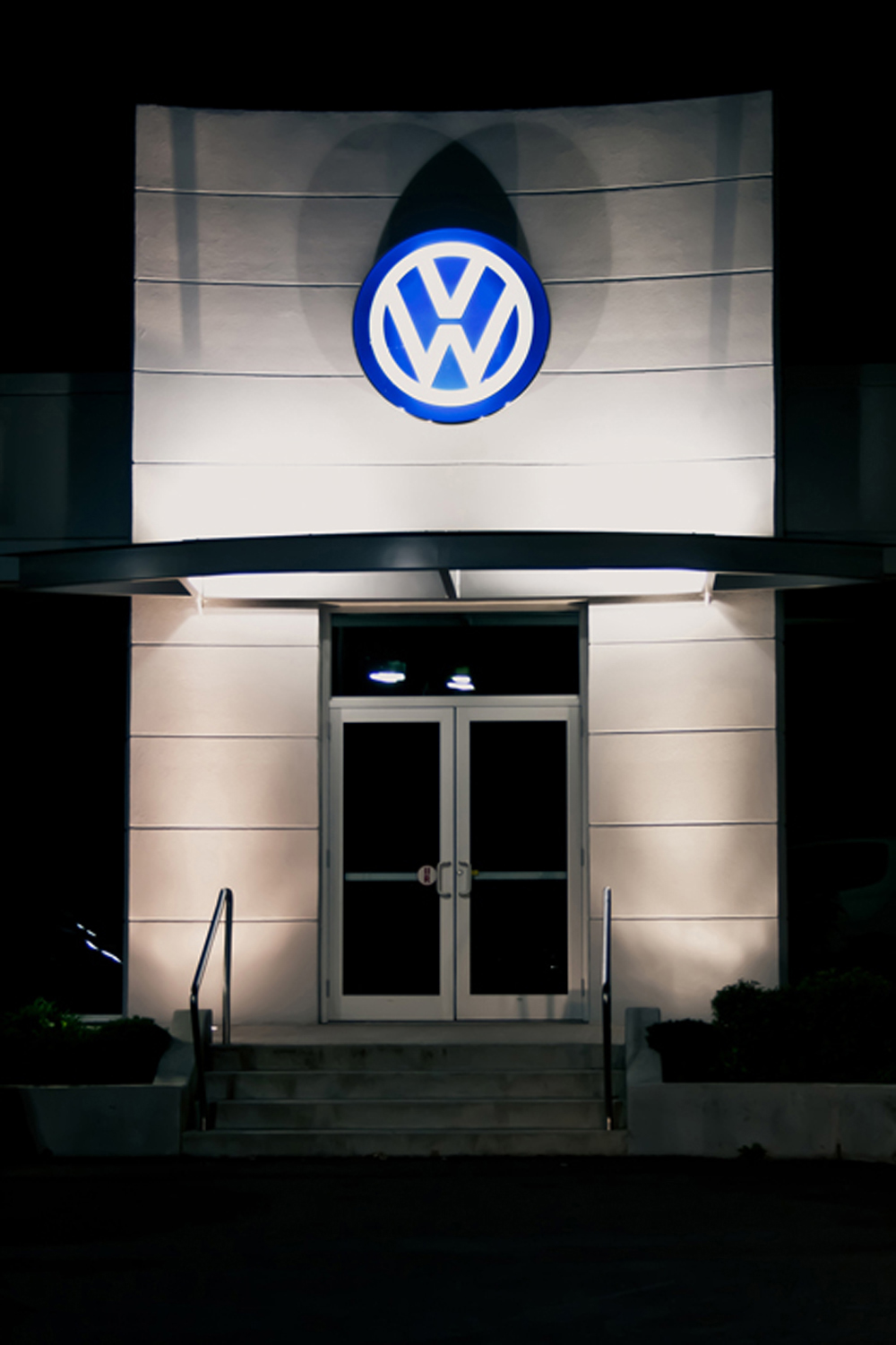 10. VW portal with canopy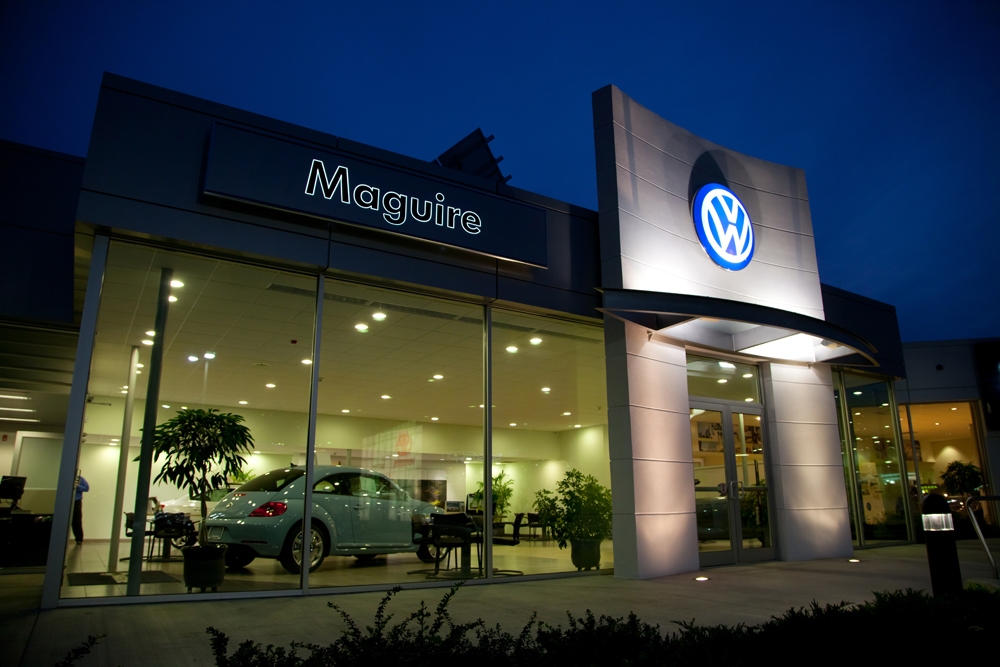 11. VW showroom and portal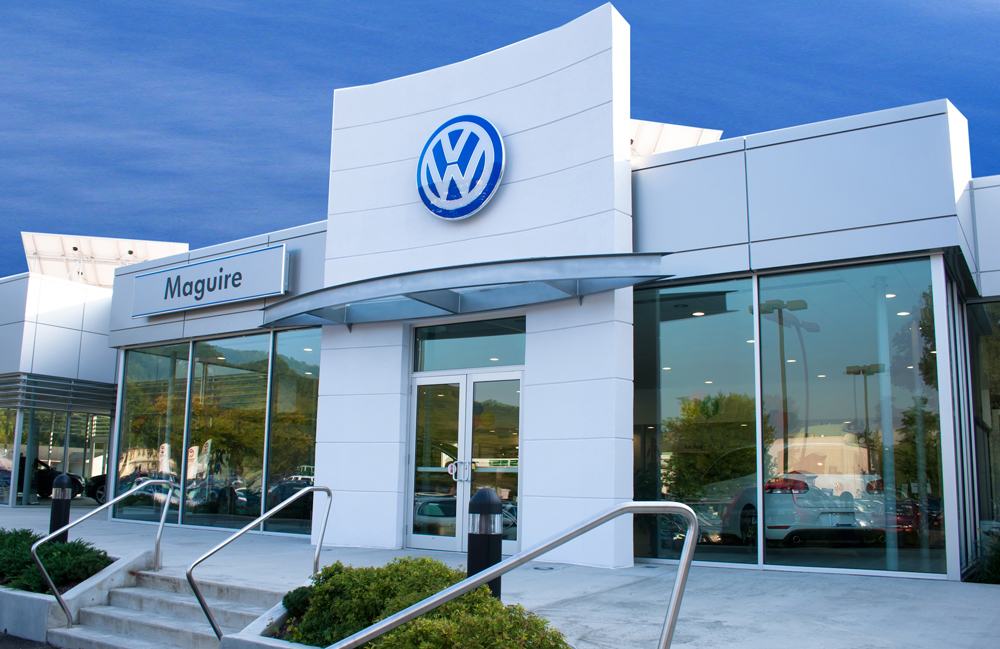 12. VW showroom and landscaped promenade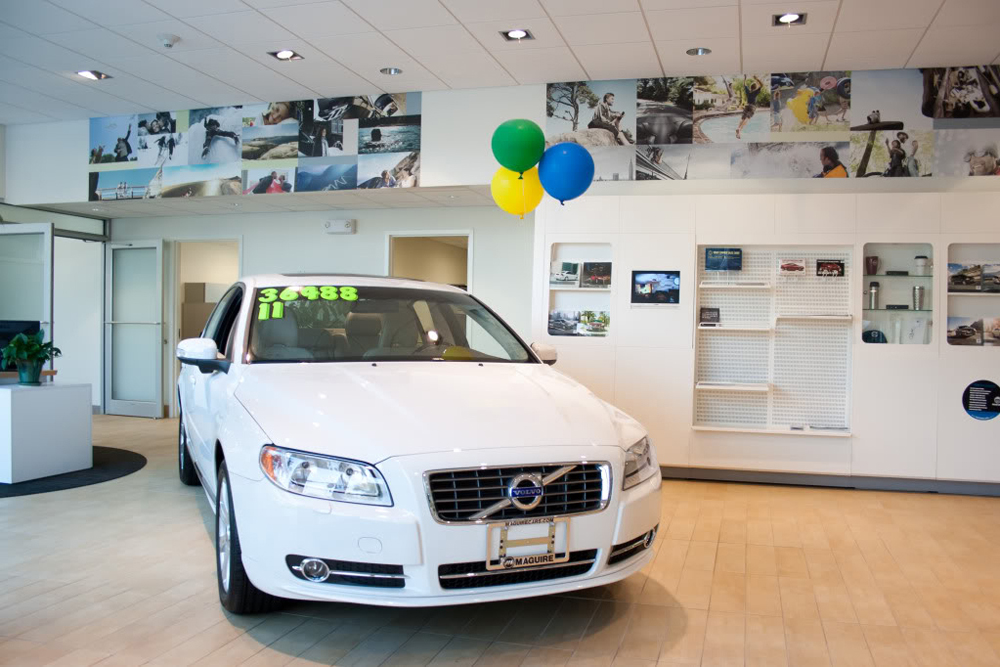 13. Volvo showroom with Volvo Next Face elements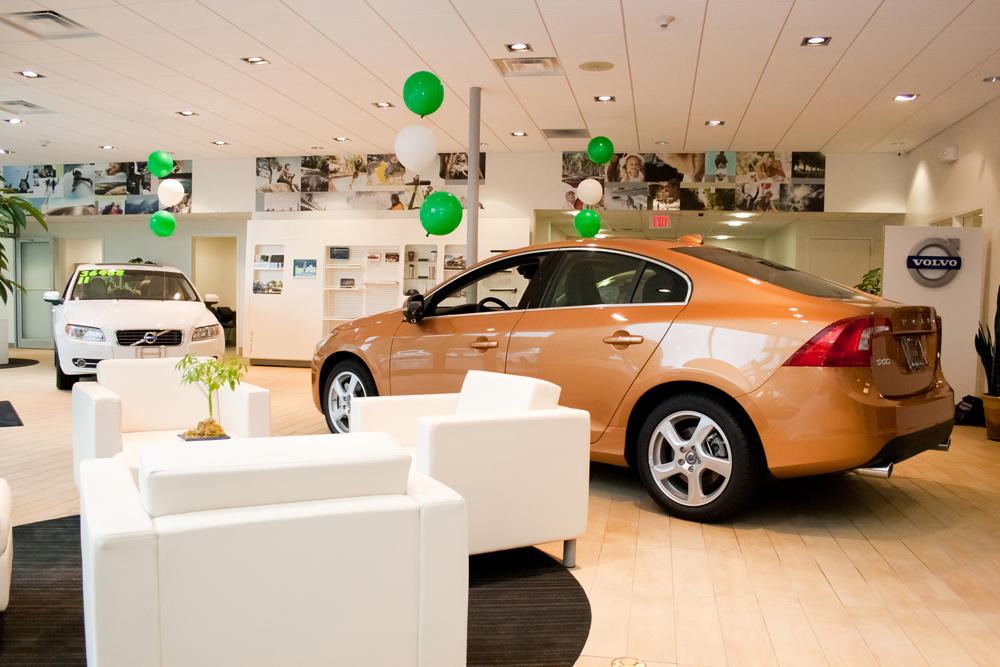 14. Volvo customer lounge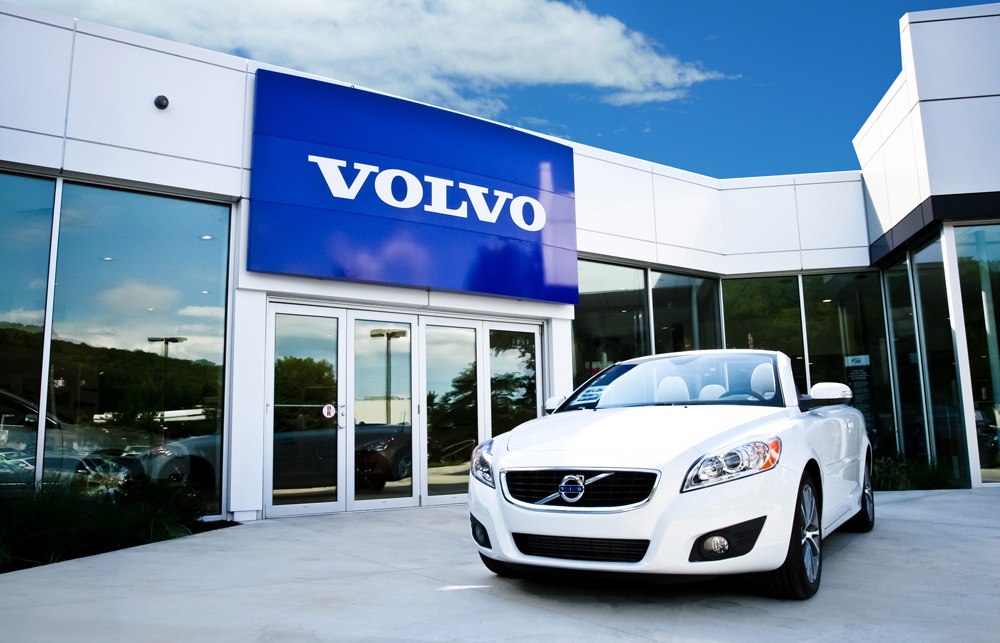 15. Entrance to Volvo showroom from promenade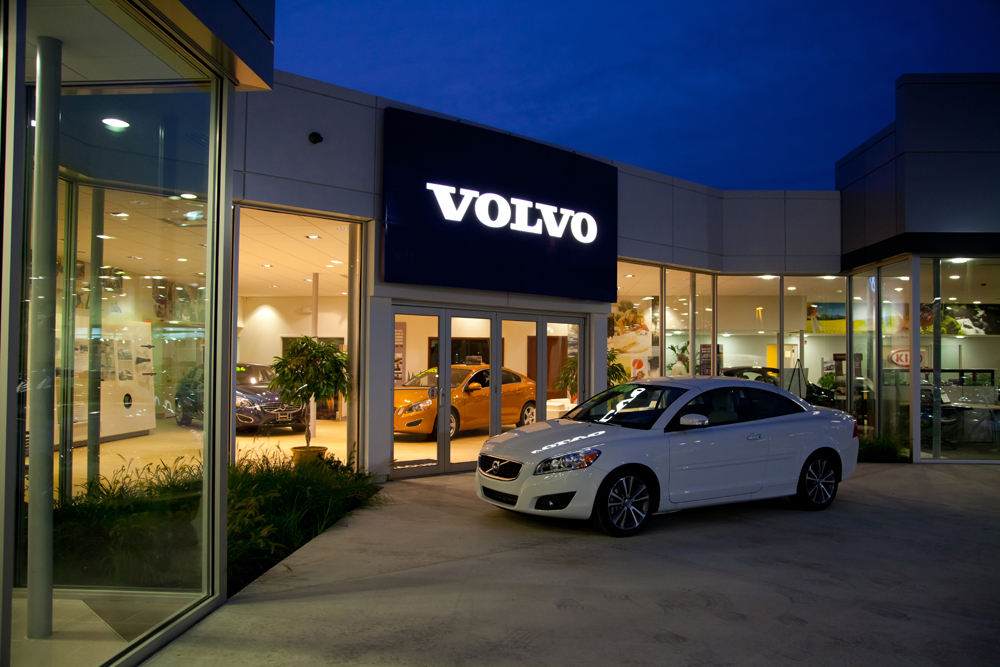 16. Volvo showroom and display on landscaped promenade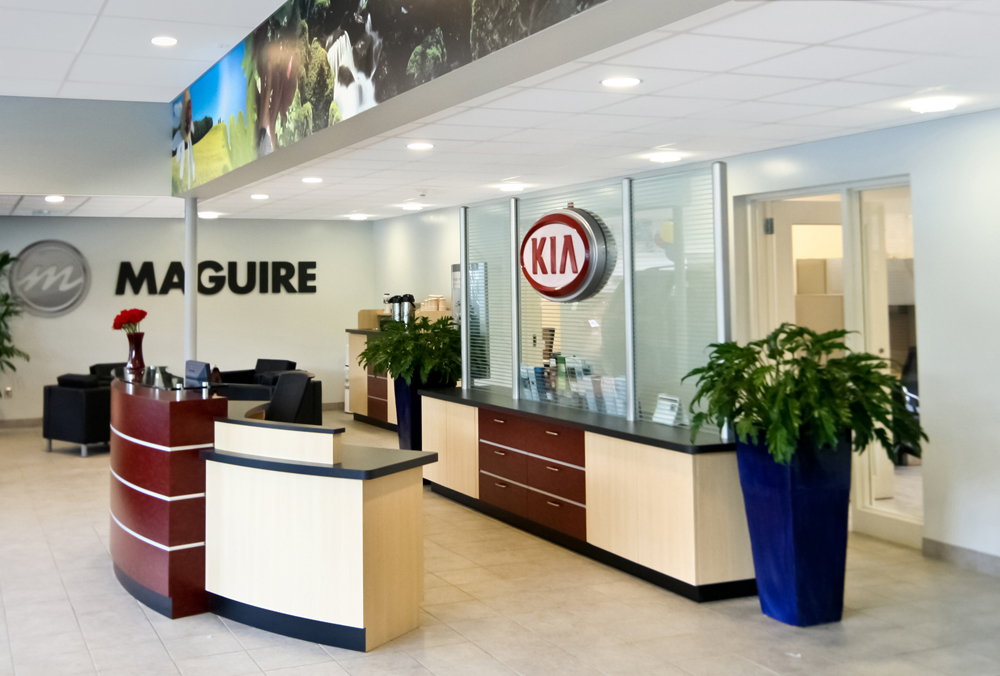 17. Kia showroom and reception desk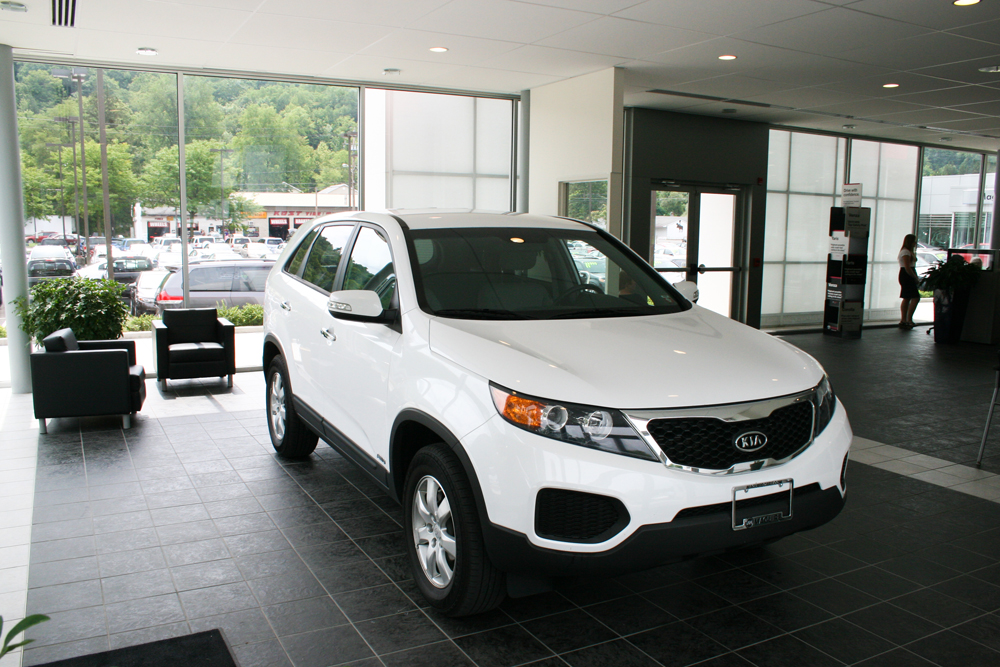 18. Kia showroom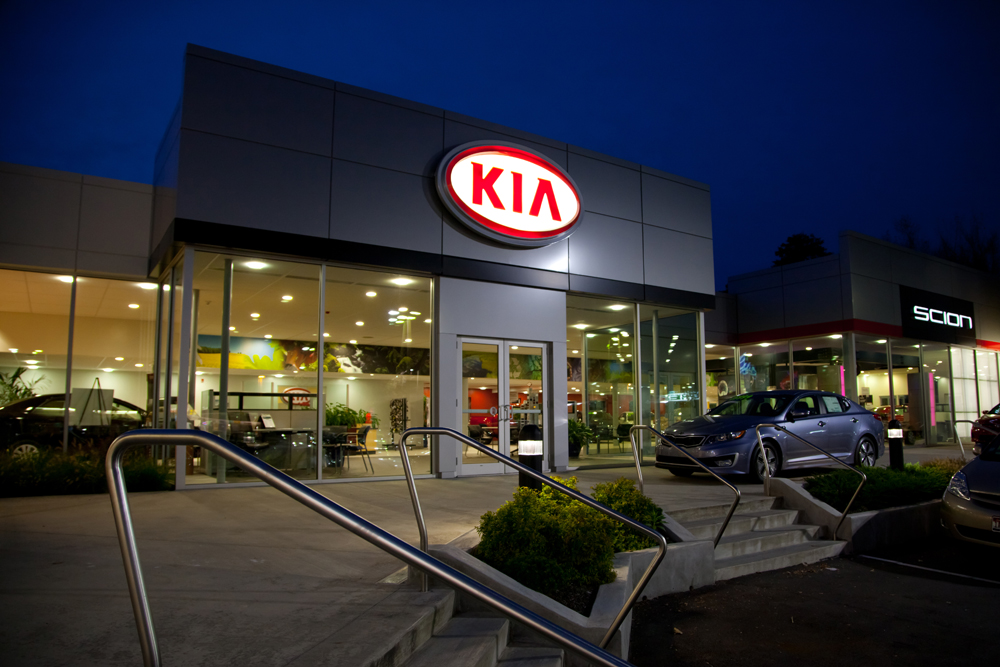 19. Kia showroom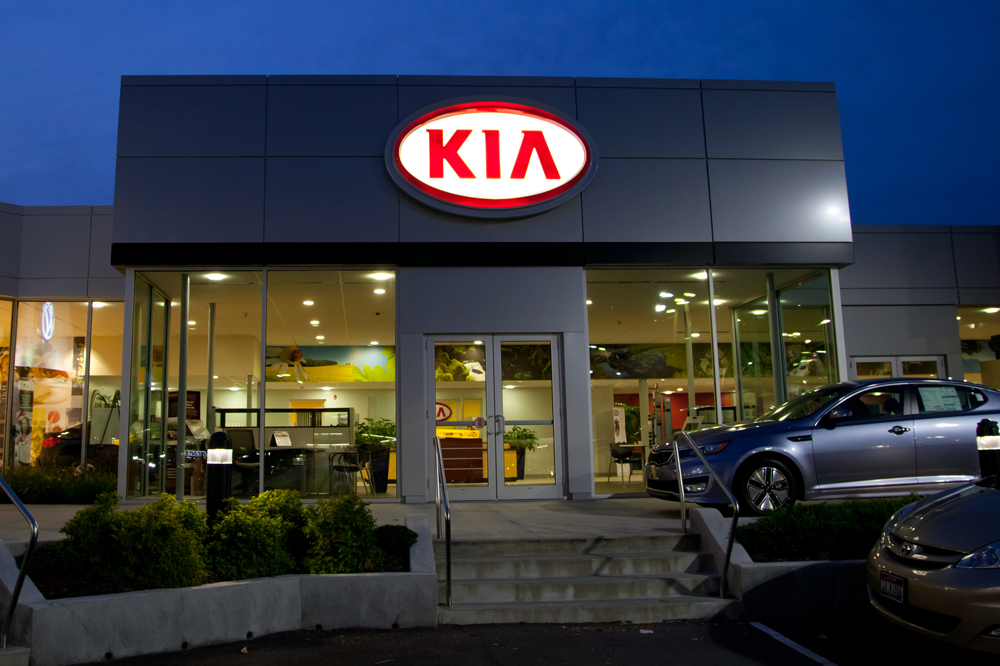 20. Kia showroom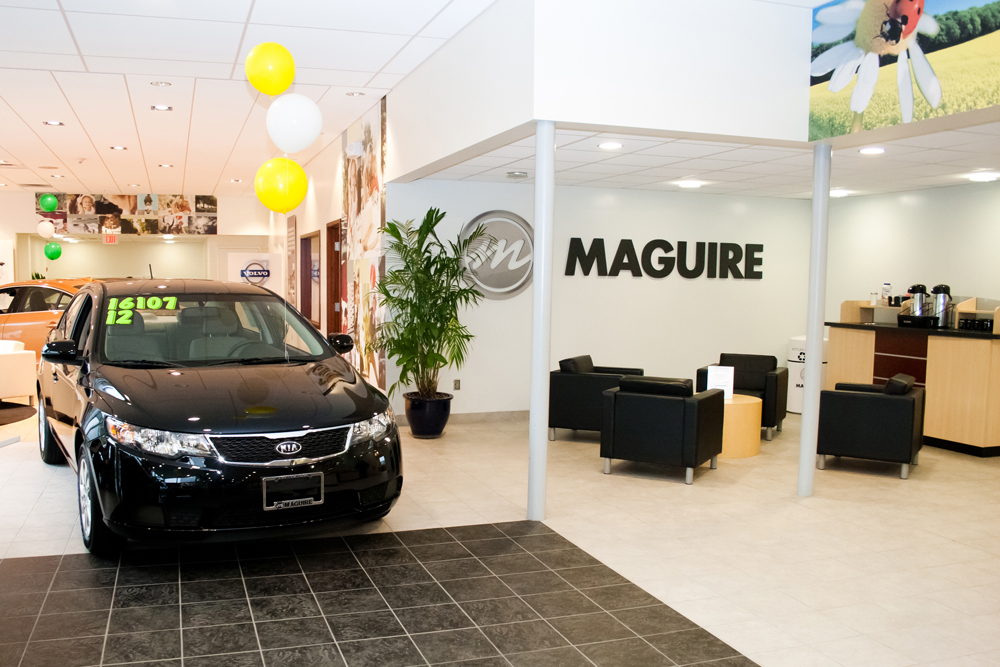 21. Kia showroom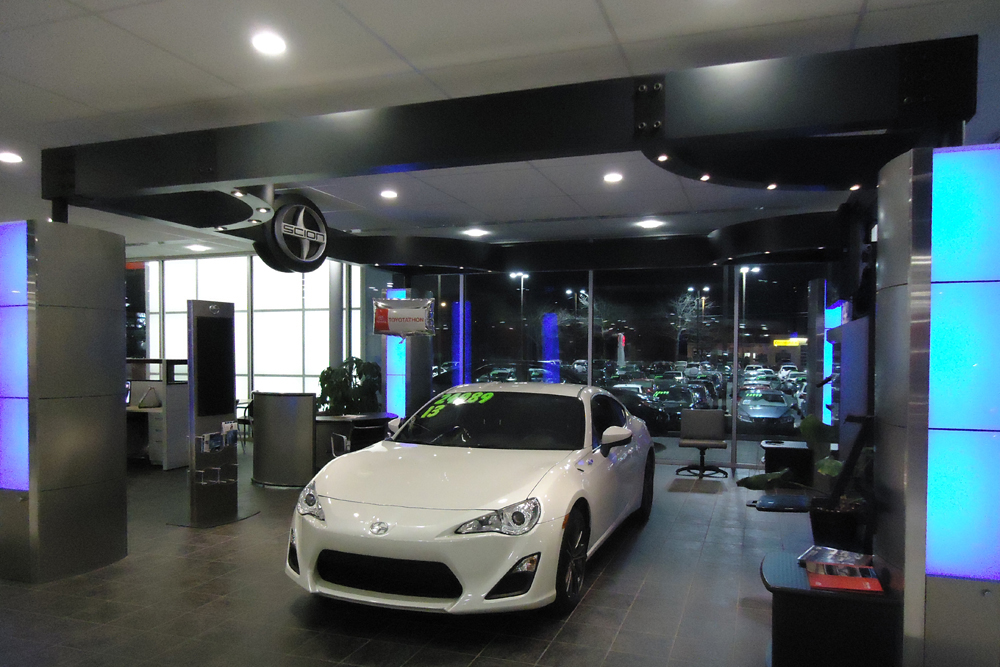 22. Scion showroom with multi-color illumination system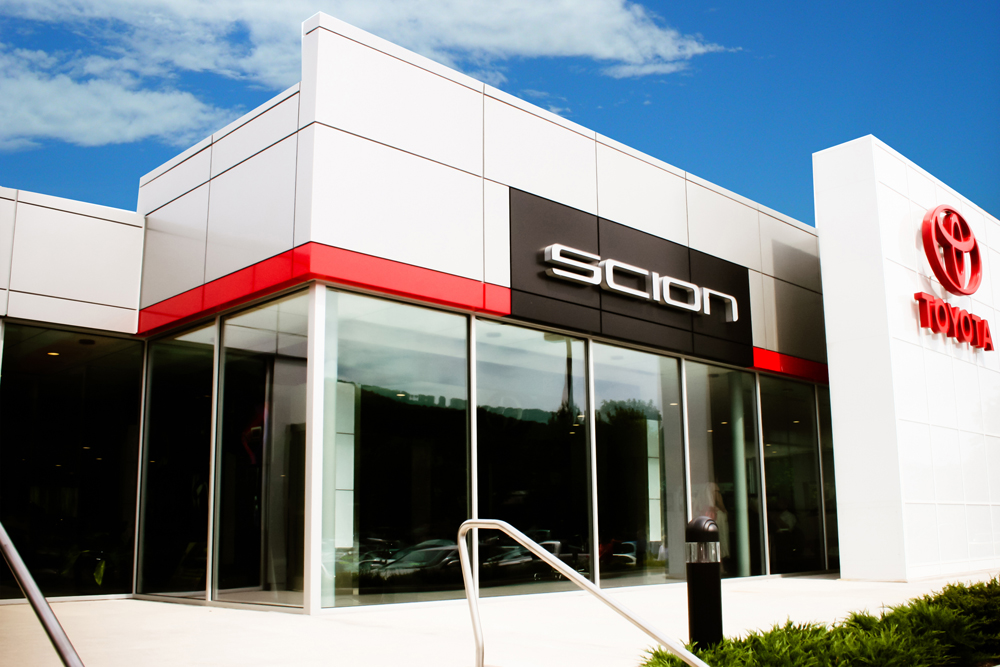 23. Scion showroom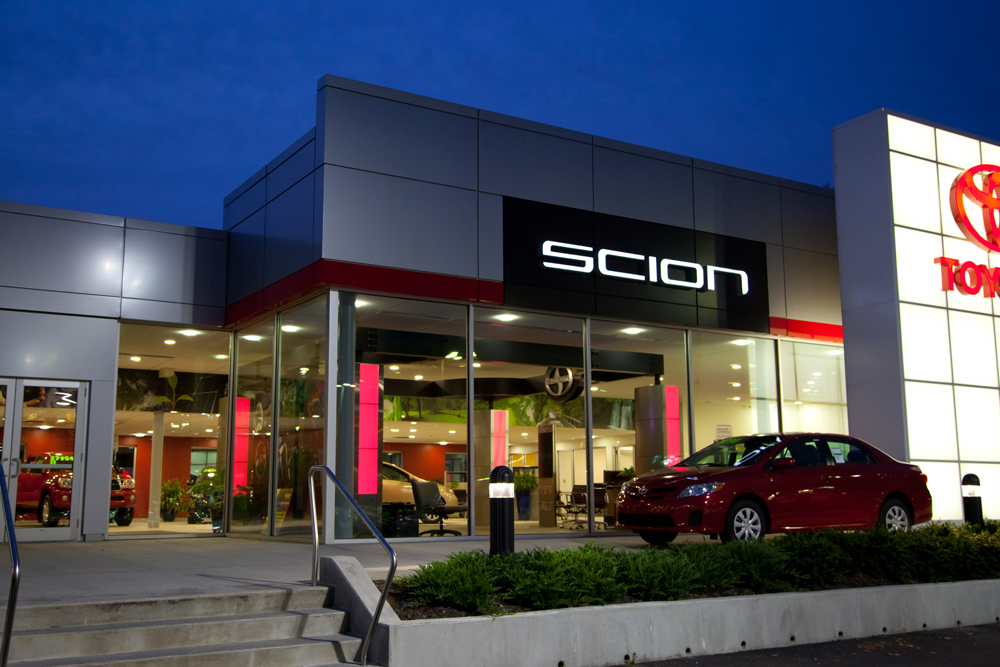 24. Scion showroom with multi-color illumination system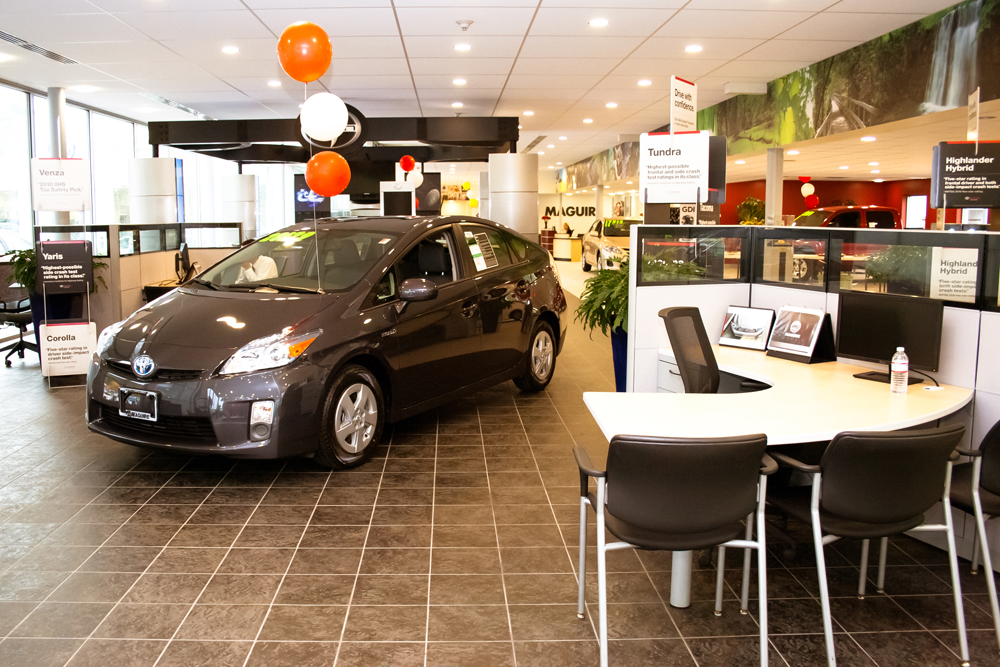 25. Toyota showroom.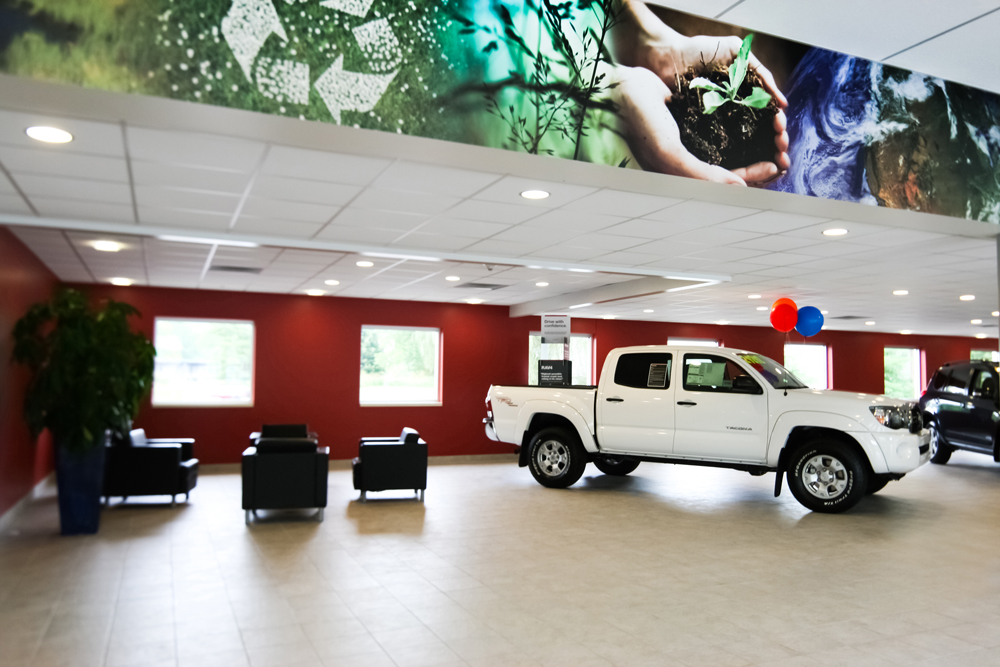 26. Toyota showroom and lounge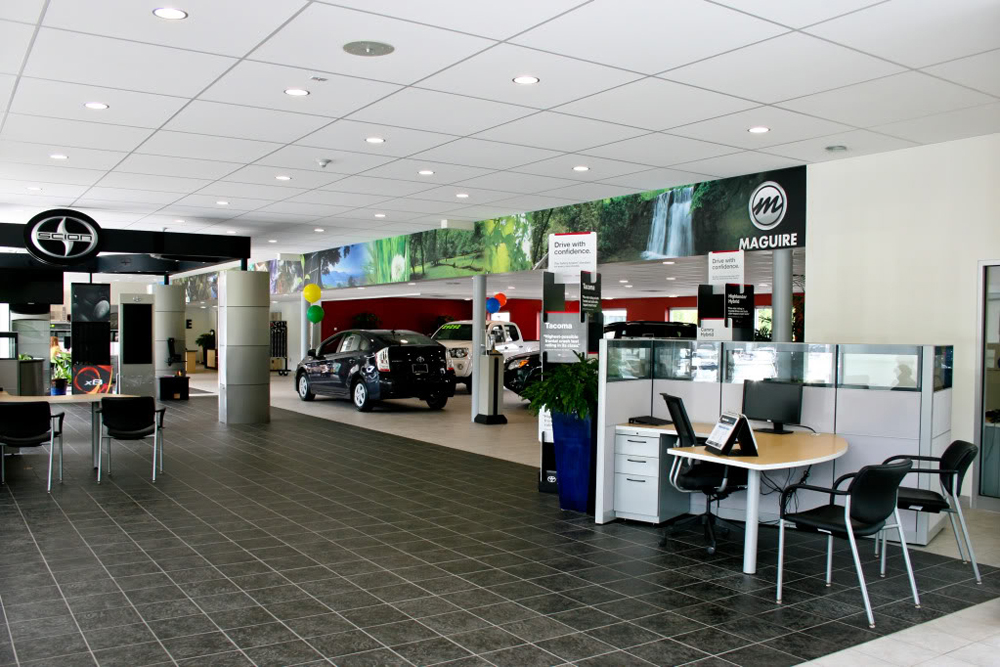 27. Toyota showroom and sales desk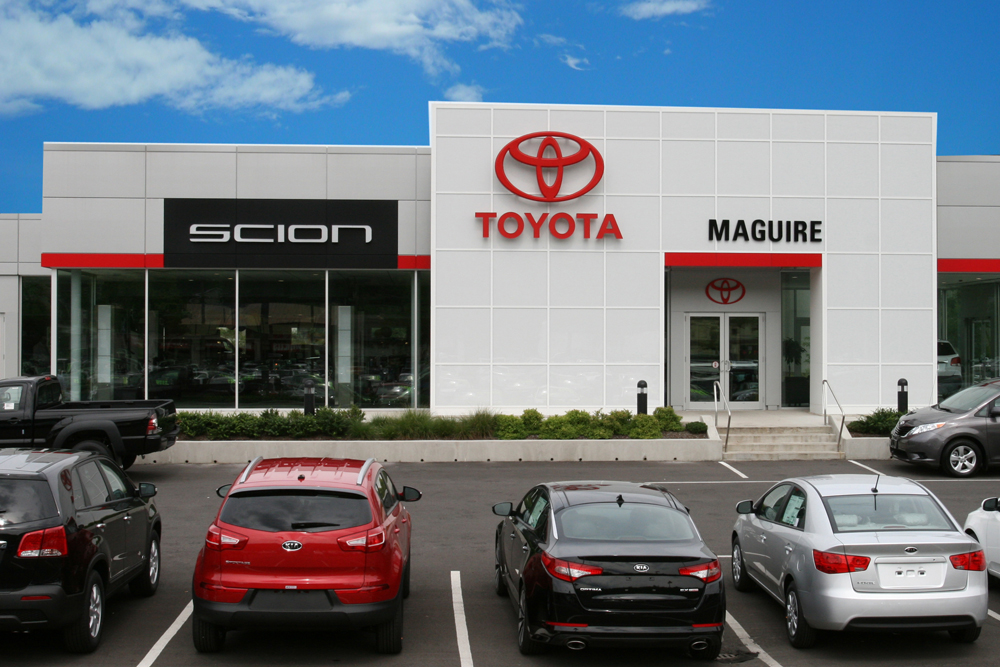 28. Toyota / Scion entry portal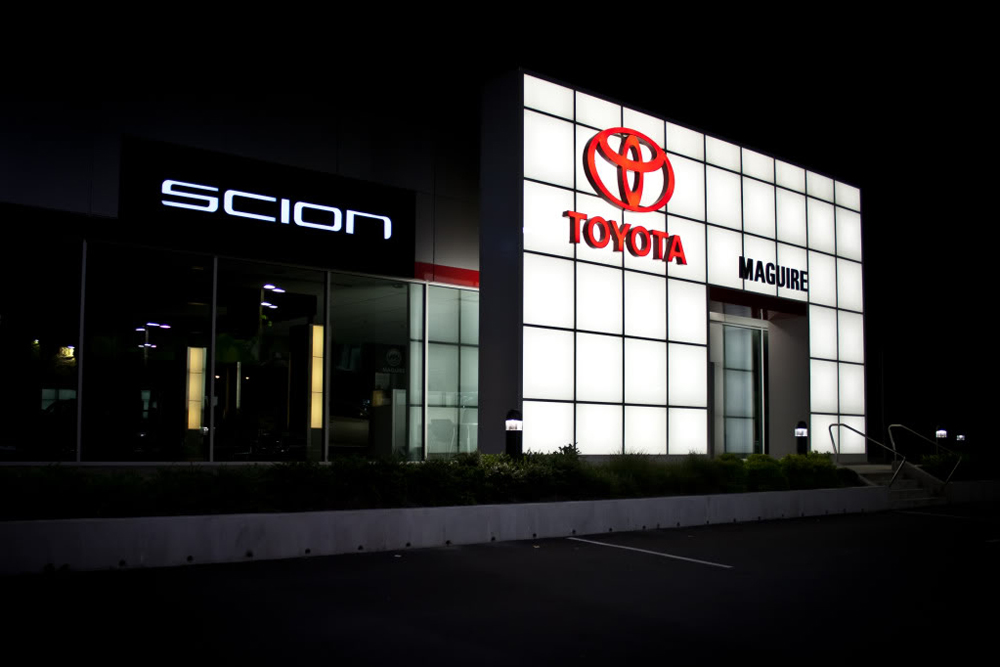 29. Toyota & Scion showrooms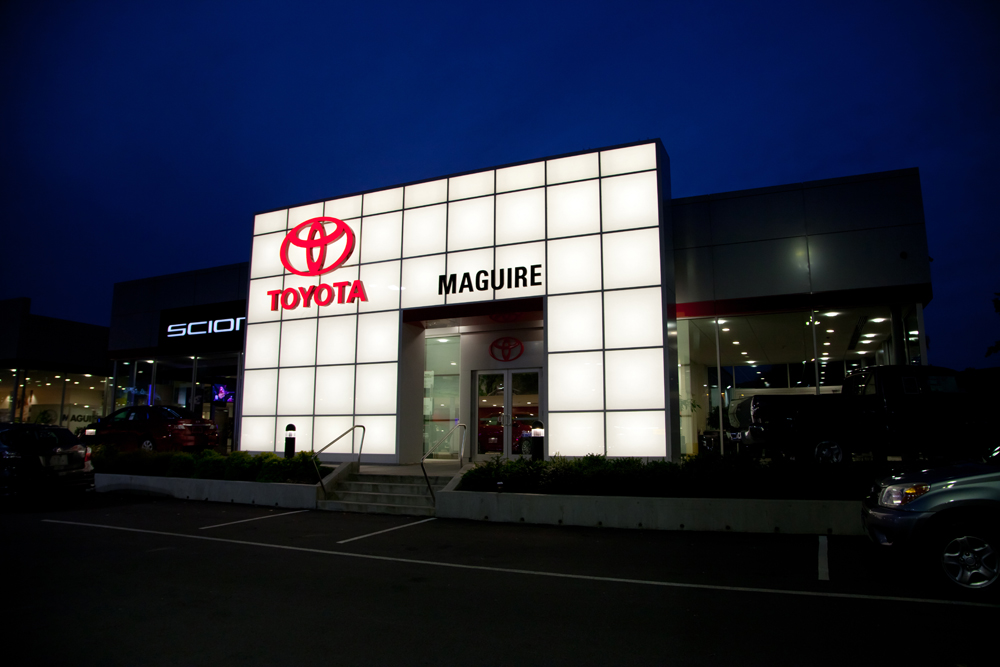 30. Toyota showroom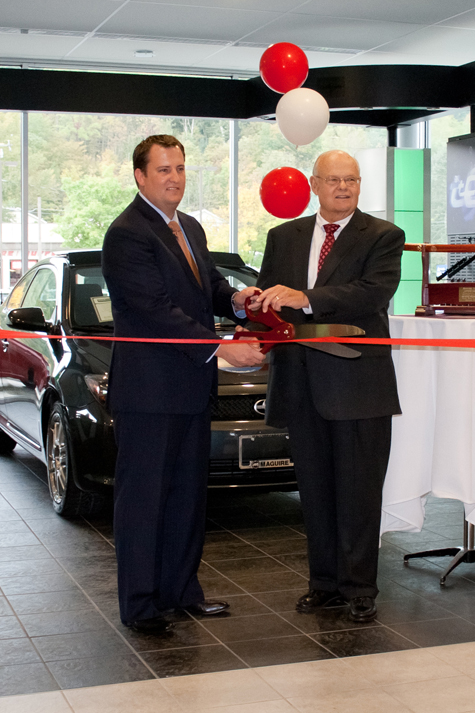 31. Grand Opening - ribbon cutting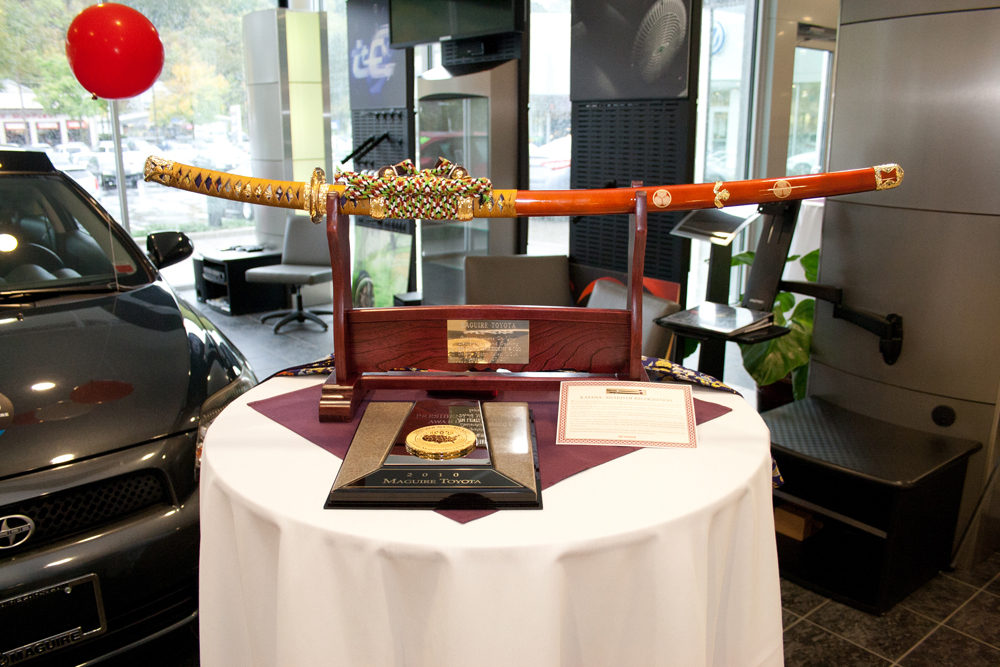 32. Samurai sword awarded by Toyota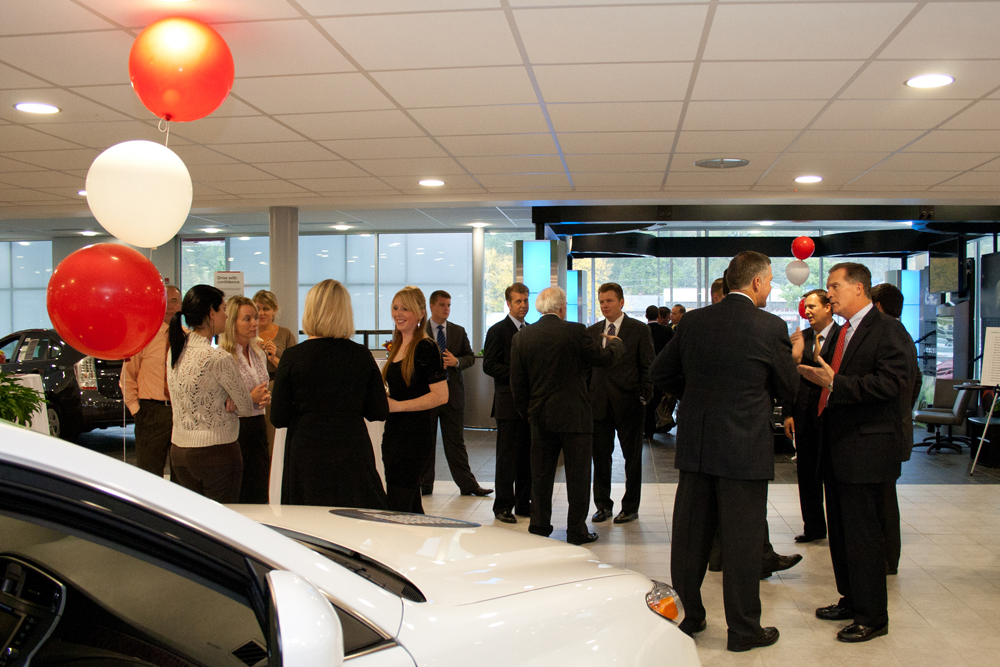 33. Toyota executives at Grand Opening.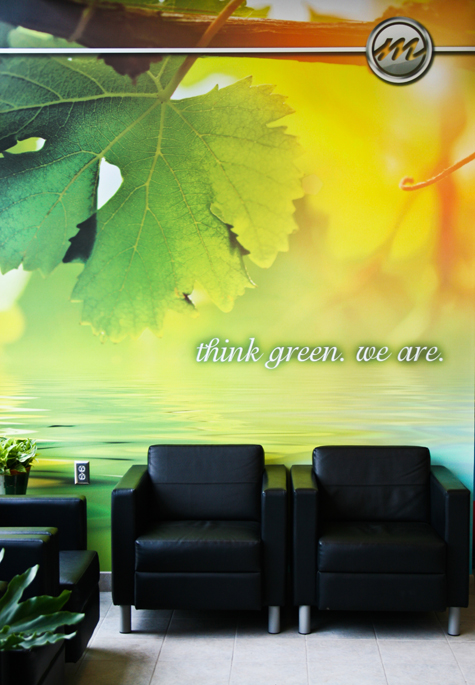 34. Customer service lounge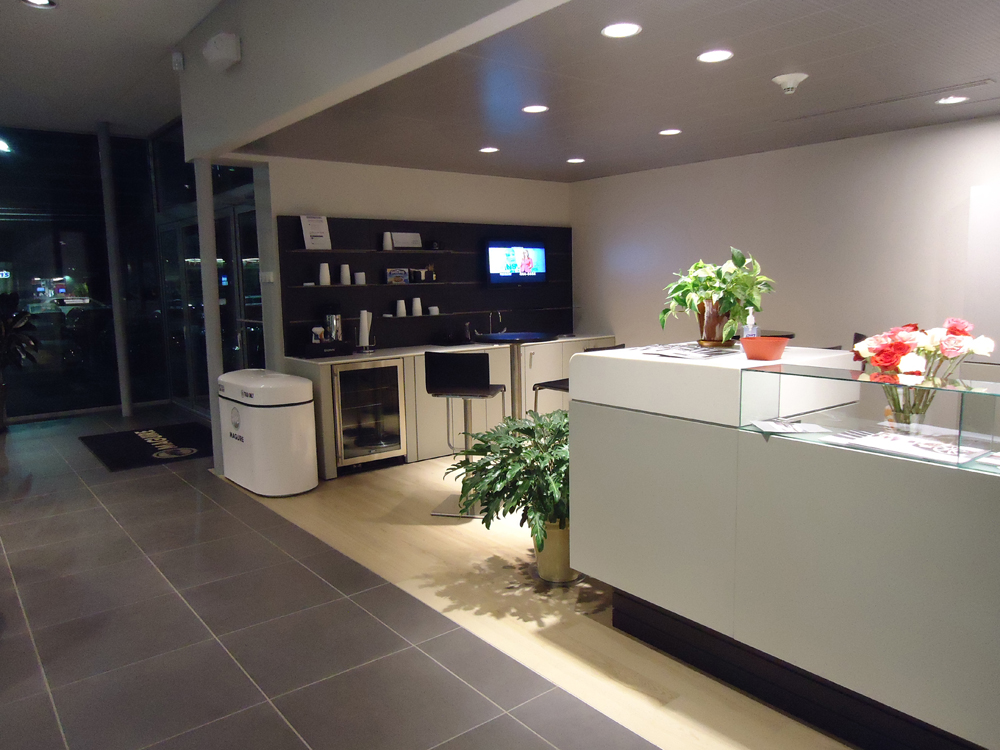 35. Audi Quattro Cafe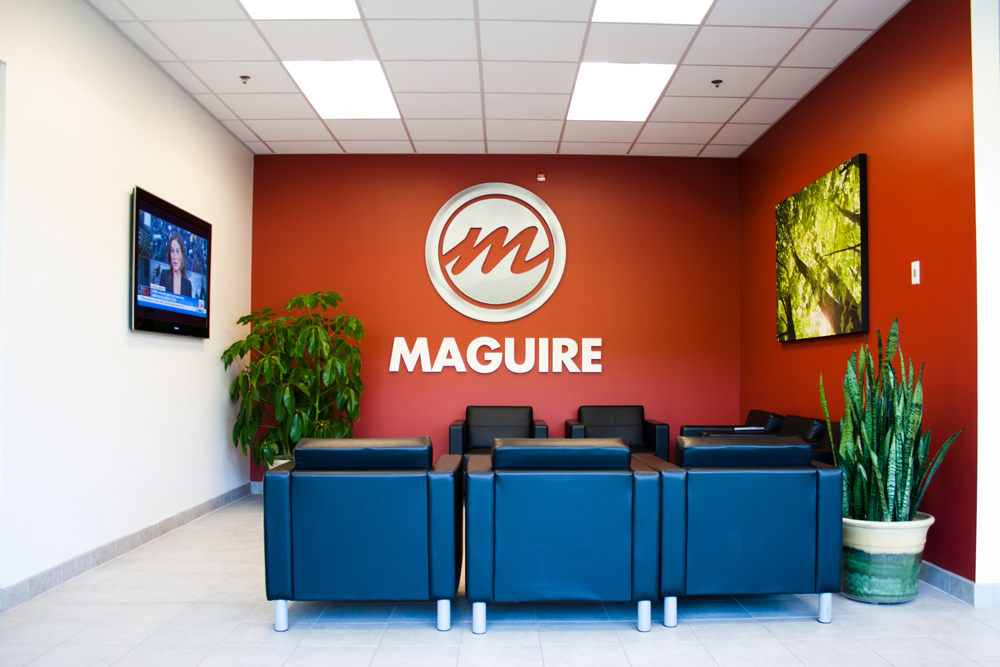 36. TV lounge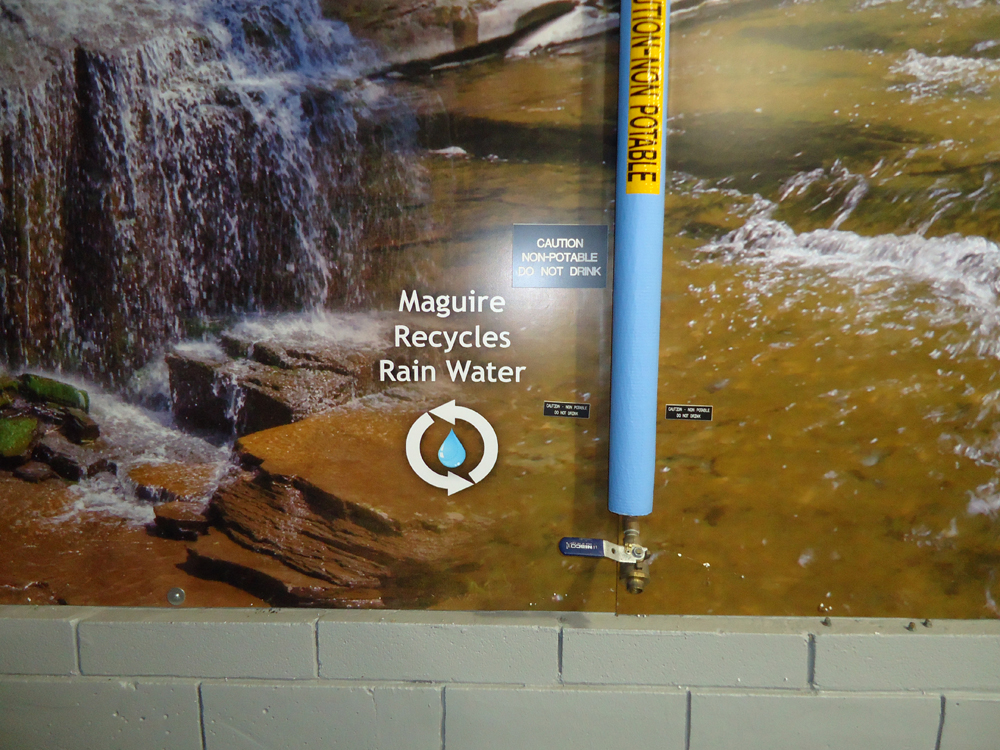 37. Rainwater collected from roof for car wash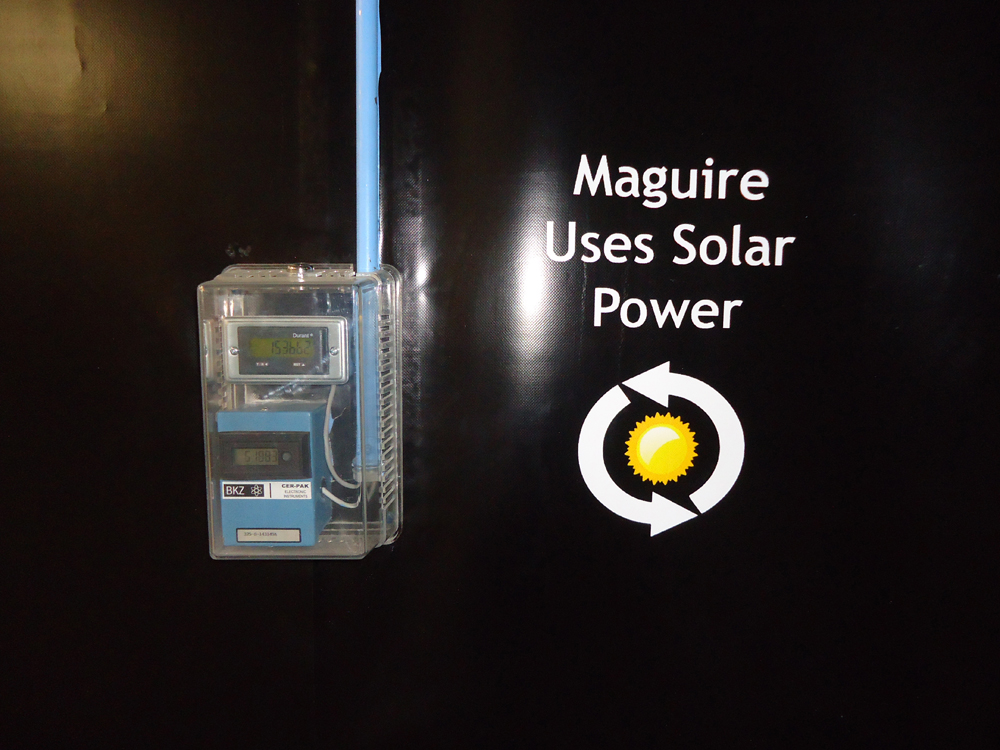 38. Solar power generates 15% of electricity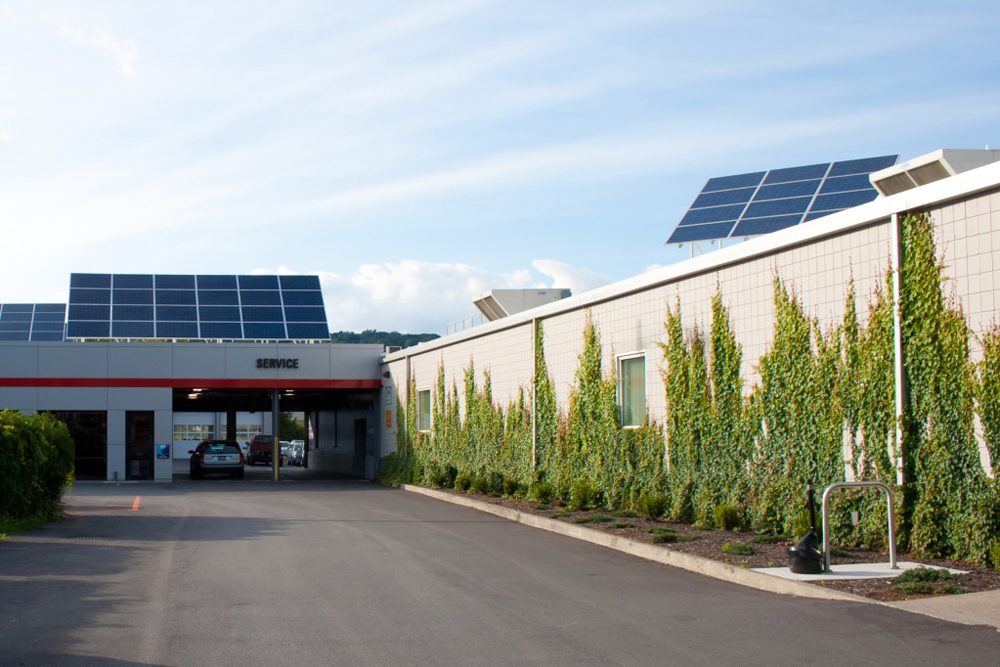 39. Service entrance and green wall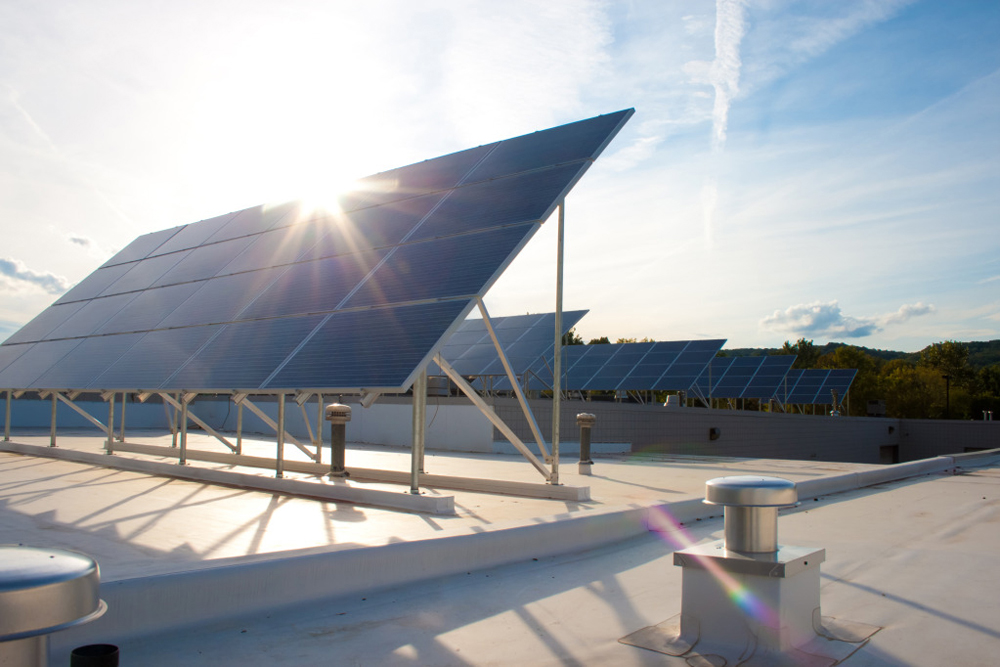 40. Rooftop photovoltaic arrays with 180 solar panels
Towards a Sustainable Future - Green features of Maguire Automotive
LEED Platinum Certification from U.S. Green Building Council
Solar Power generates 15% of electricity from 180 photovoltaic panels on the roof
Energy Efficient Lighting uses less than 1 watt per square foot, 34% more efficient than Code
Rainwater from roof is collected in 2 Storage Tanks for car wash, toilets and landscaping
High Performance Building Envelope uses 45% less energy than building of comparable size
Heating, Ventilation & Air Conditioning 34% more efficient than ASHRAE standards
White Thermoplastic Polyolefin (TPO) Roof reflects sunlight to reduce heat gain
64% Less Water used than building of comparable size
95% of Existing Structure was Reused during major renovations
97% of Construction Waste was Recycled
Recycled Products were used for 22% of Construction Materials
40% of Construction Materials were Manufactured Locally
Wood installed was Harvested using Best Practices
100% of interior materials contain no or low VOC Content
95% of spaces have Natural Light to limit use of artificial lighting
Low U-value (0.29) Insulated Glass used to limit heat gain from sun
Dealership located on TCAT and Tioga Transit Bus Routes
Bicycle racks provided on site for 8 bicycles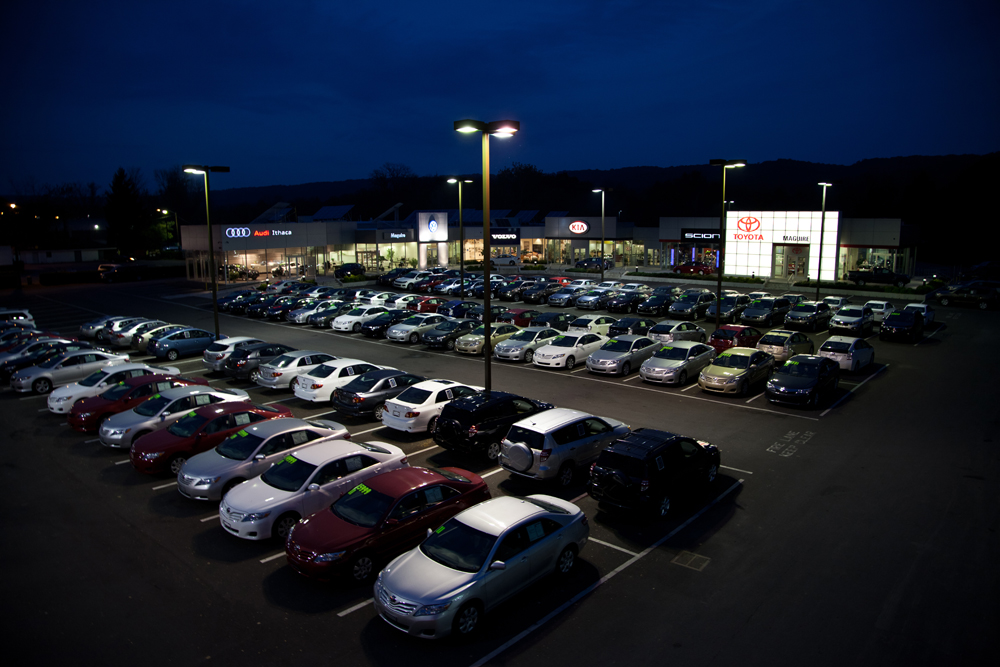 41. Maguire Automotive at night