Taste Of Thai Express, Ithaca NY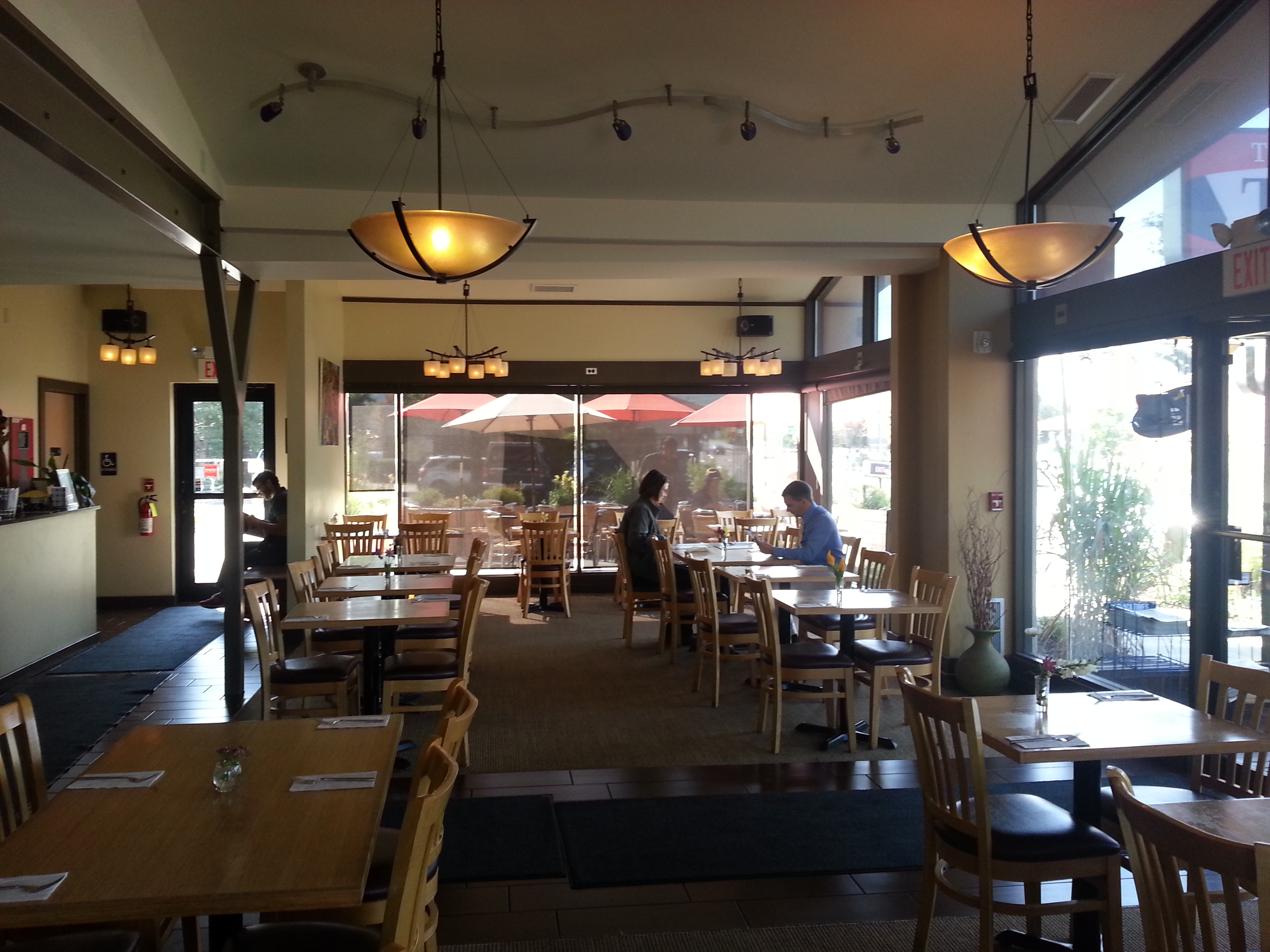 Taste of Thai Express restaurant was created by transforming a dilapitated building into a bright and welcoming restaurant, popular among Thai food lovers with a commanding presence at the busiest intersection in Ithaca. A new dual-pitched roof was added above the original triple roof to create an allusion to Thai Architecture. A large kitchen with storage and office were added at the back. The dining room, with seating for 62 overlooks a beautiful garden.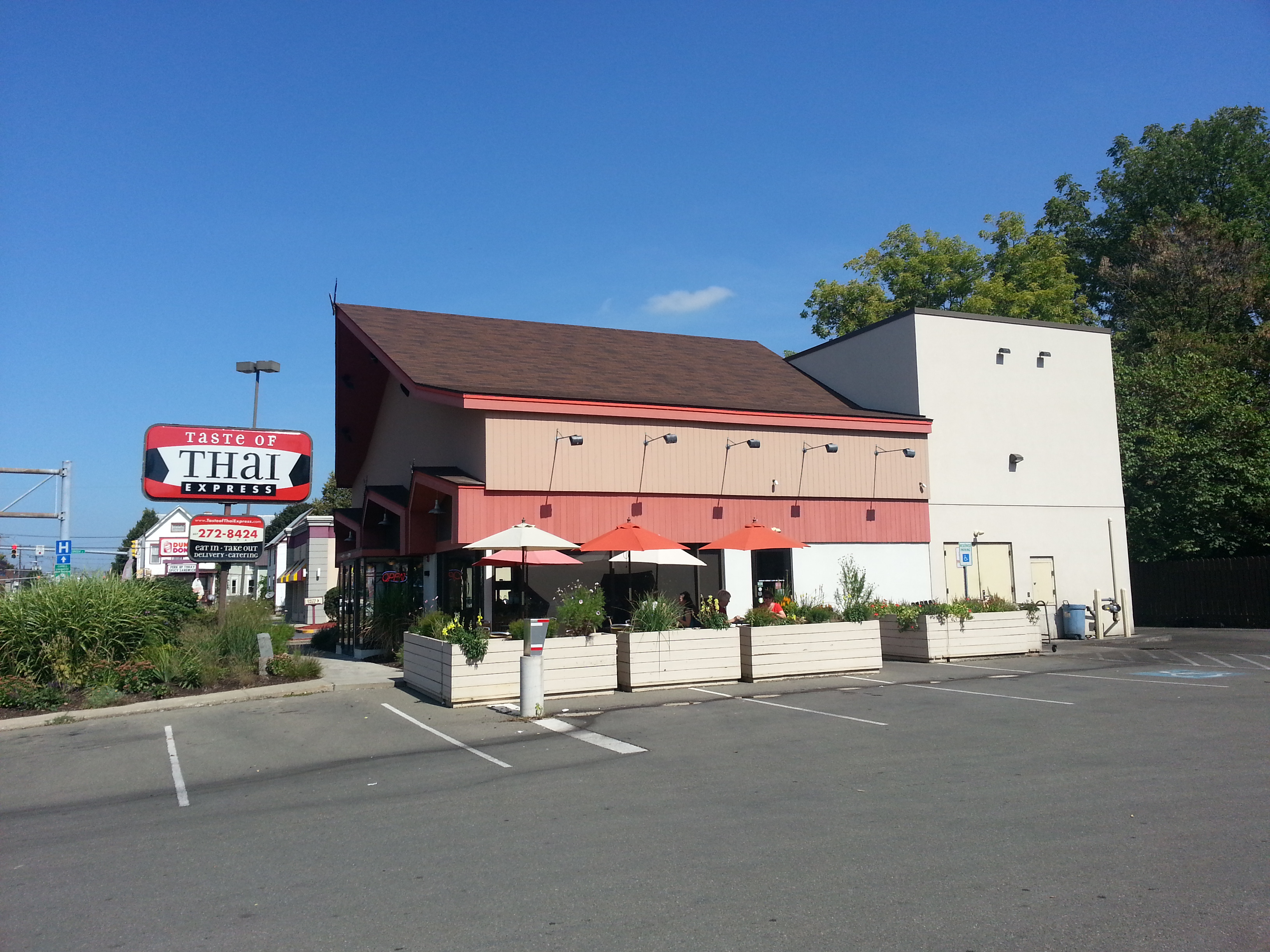 1. Taste of Thai Express from the parking lot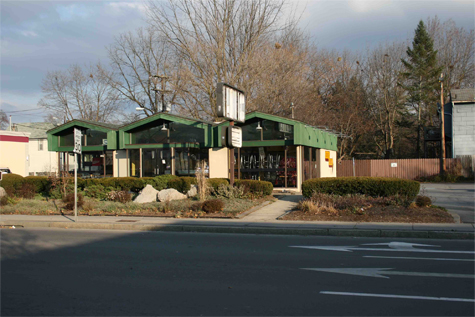 2. Before additions and renovations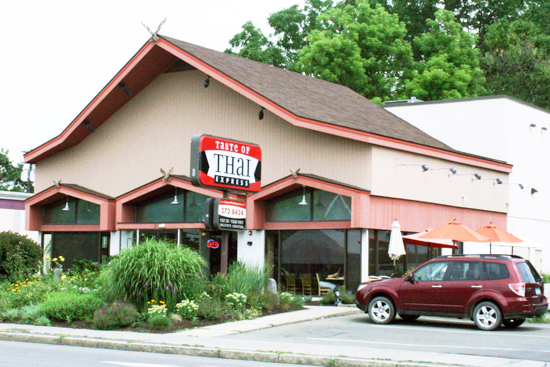 3. After additions and renovations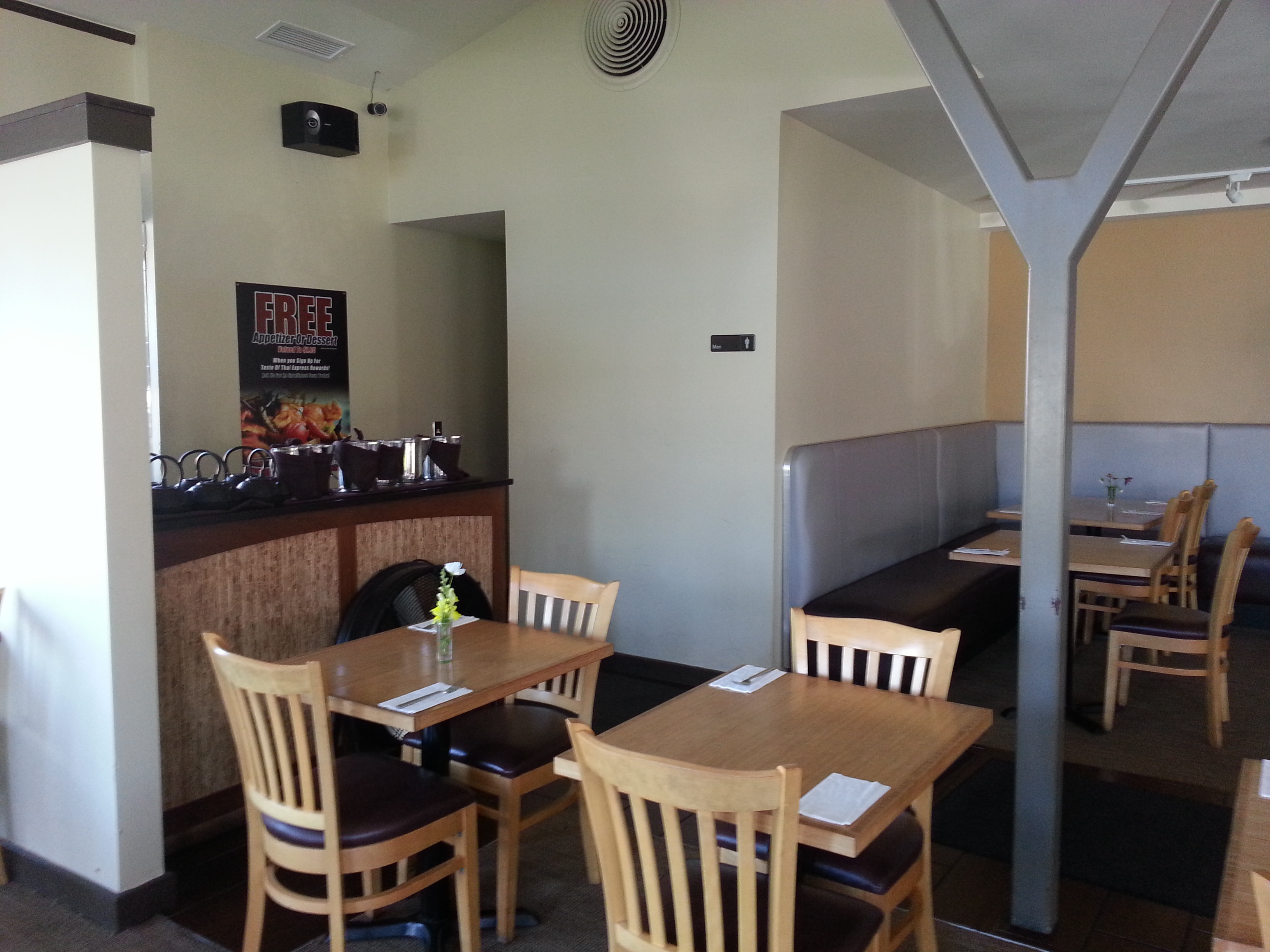 4. Water station, dining area and alcove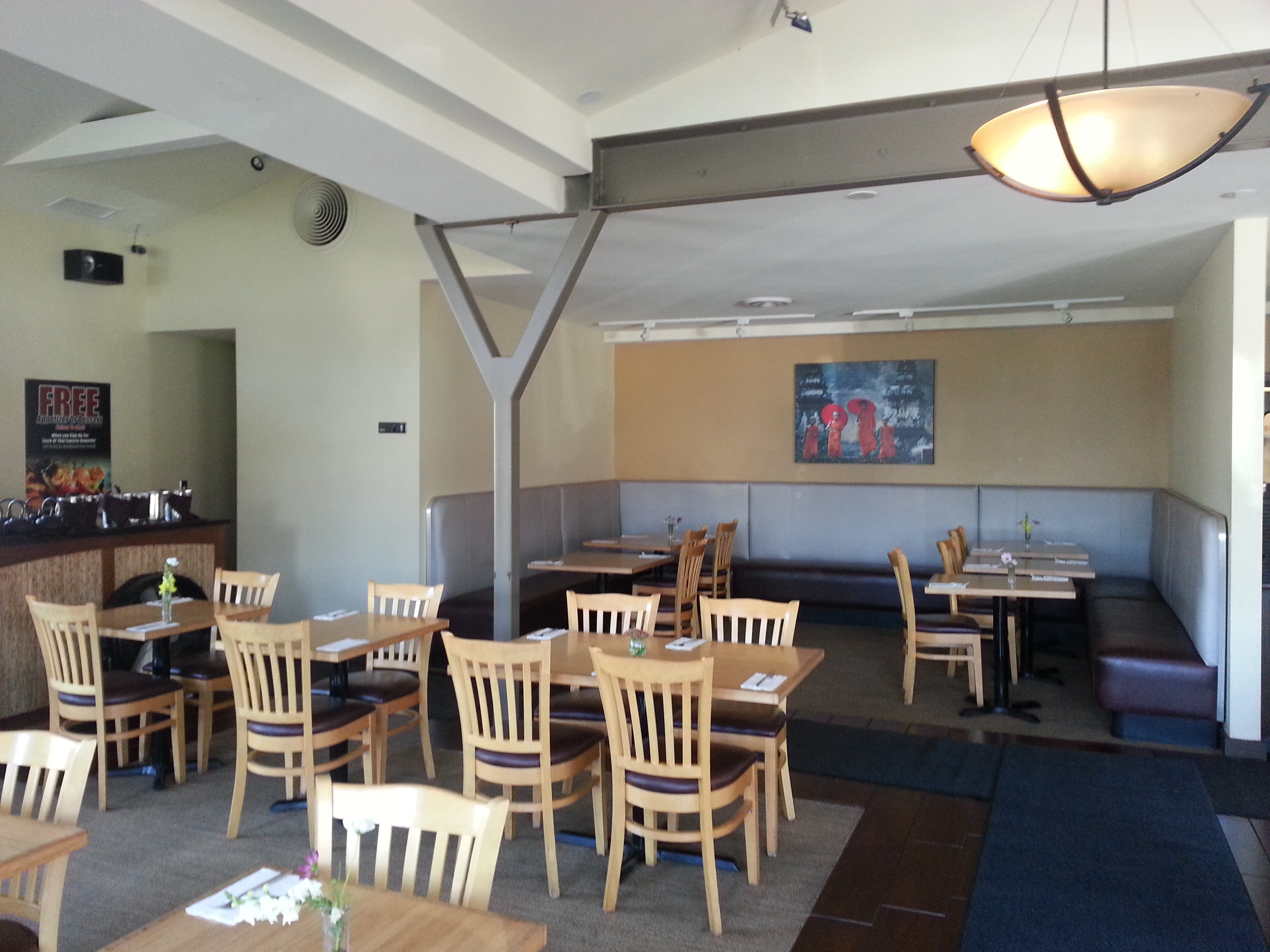 5. Large dining area and alcove with booth seating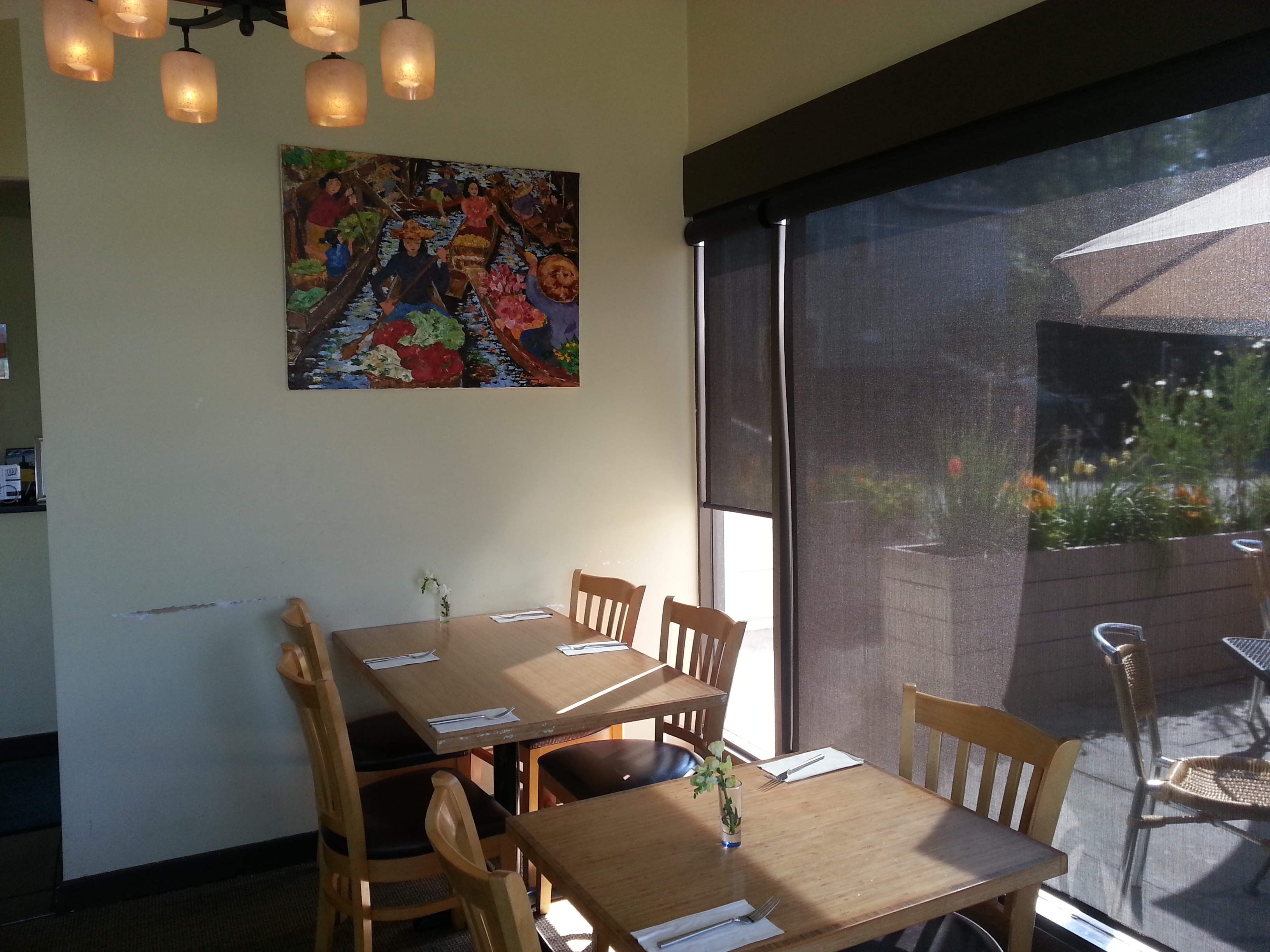 6. Window seating with a view to the patio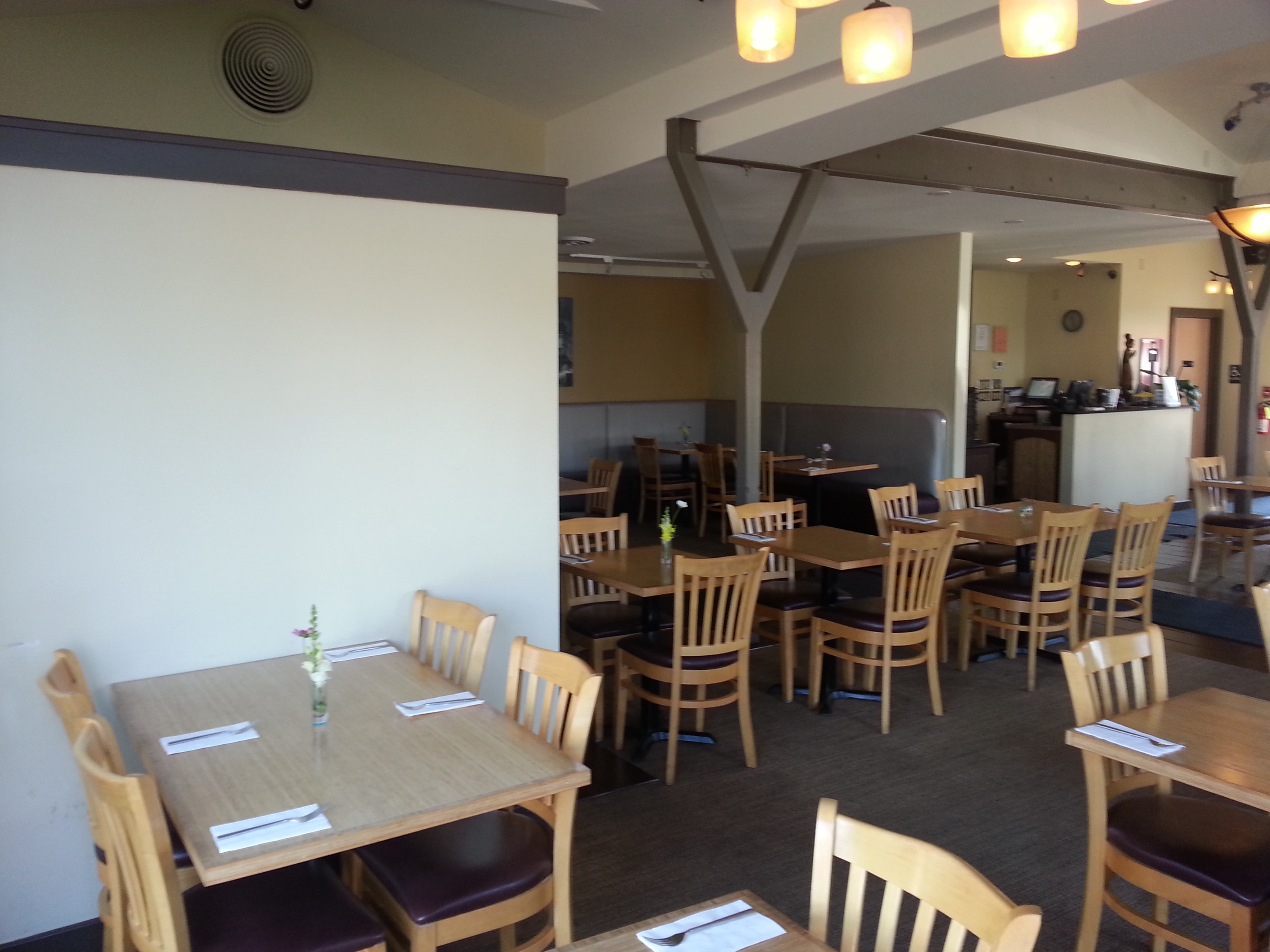 7. Dining area, alcove, and service counter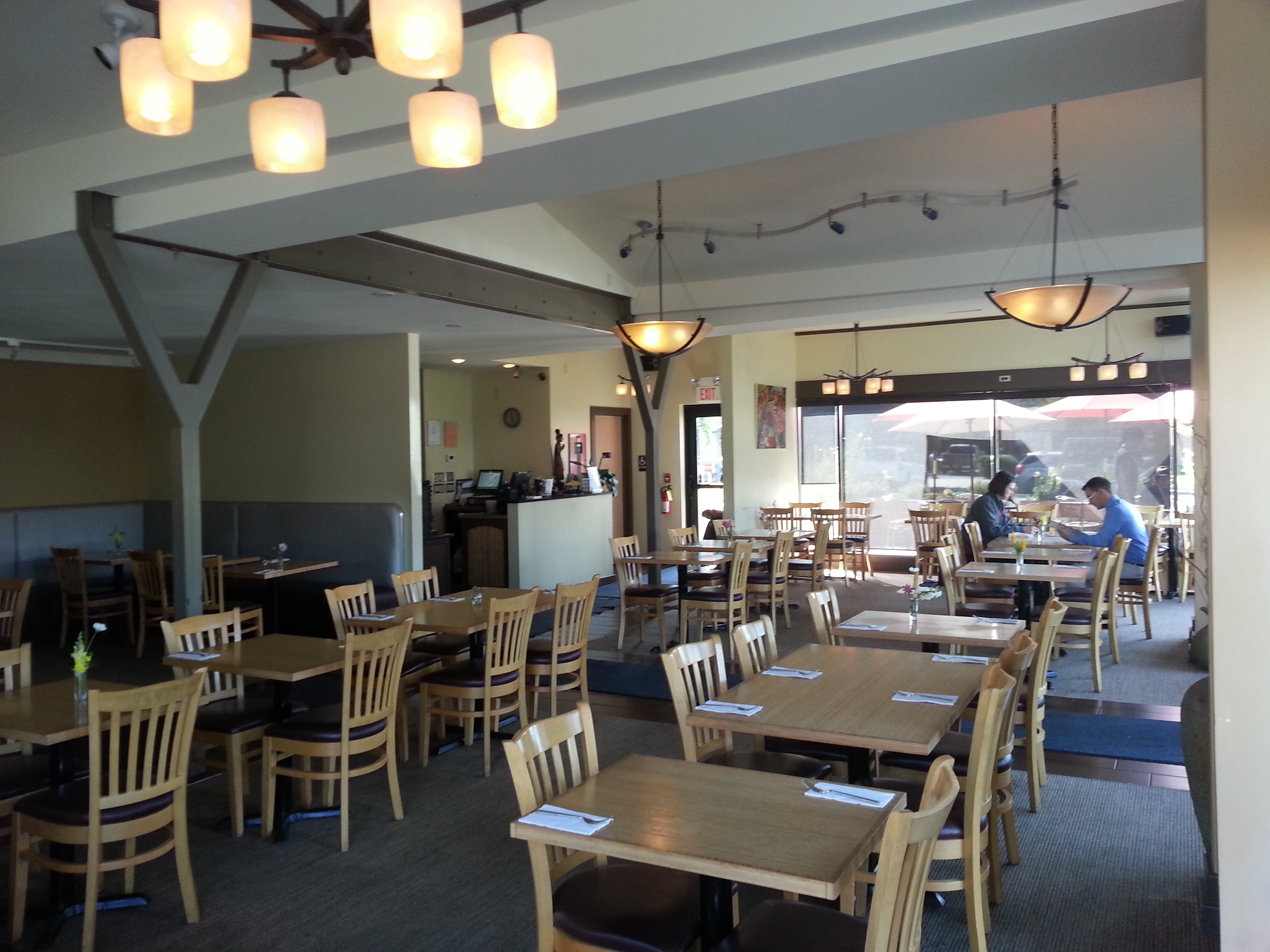 8. Dining area and service counter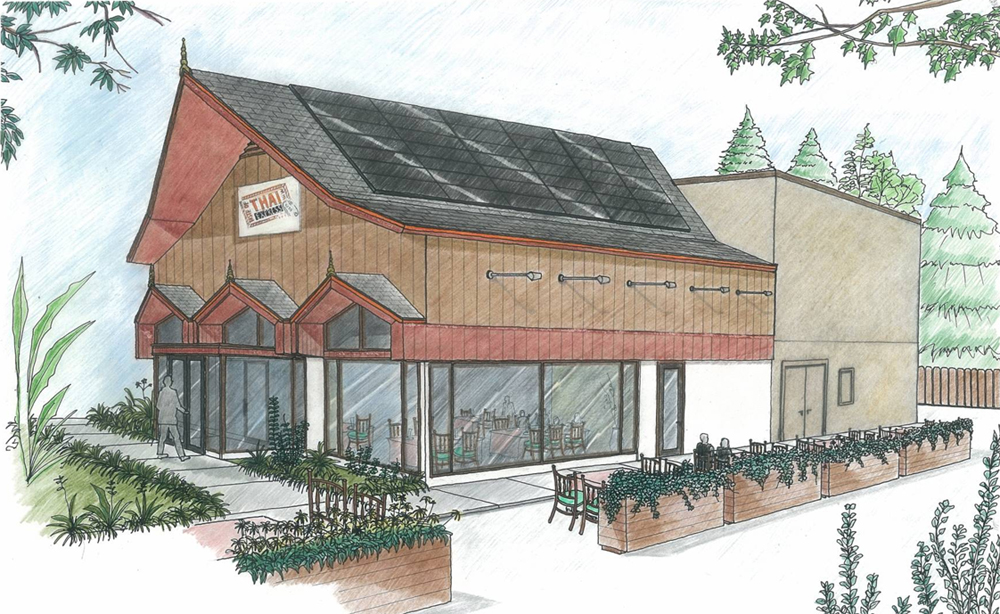 9. Taste of Thai Express sketch
Carriage House Cafe, Ithaca NY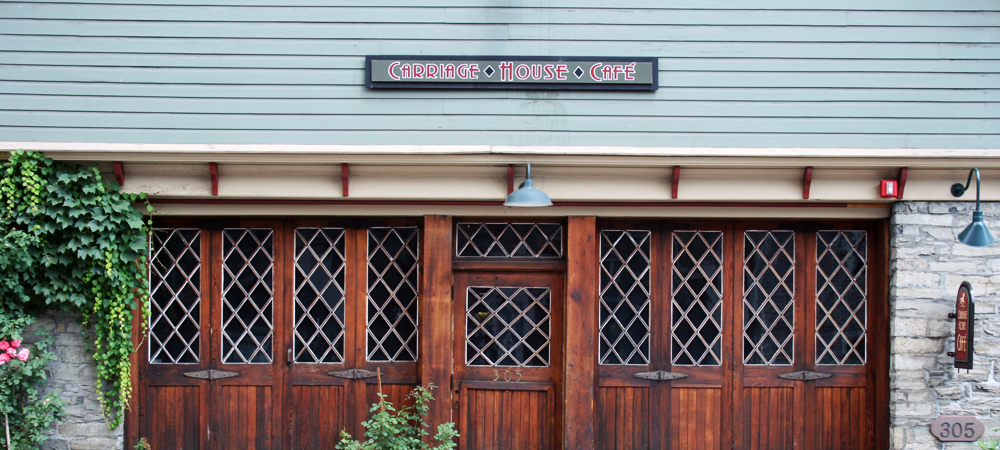 The Carriage House Cafe is a popular spot among Cornell students and faculty as well as the Ithaca community at large. The original carriage house with dirt floors and charred roof rafters, never repaired after an early 20th Century fire, was preserved. Later additions at the back and north side were demolished and sympathetic additions were constructed from the ground up to house the kitchen, office, mechanical space, and toilets. The lovely new entry and stairway to the converted hayloft on the upper floor with music and dance area is part of the back addition. Also added were the entry to the dining room with balcony above, the cupola and skylights. The carriage room on the ground floor was converted to a dining room with steel columns and beams added to support the upper floor. A stained concrete floor was installed and a brick and stone coffee bar was constructed, and new openings were cut in the stone wall creating a most charming cafe experience.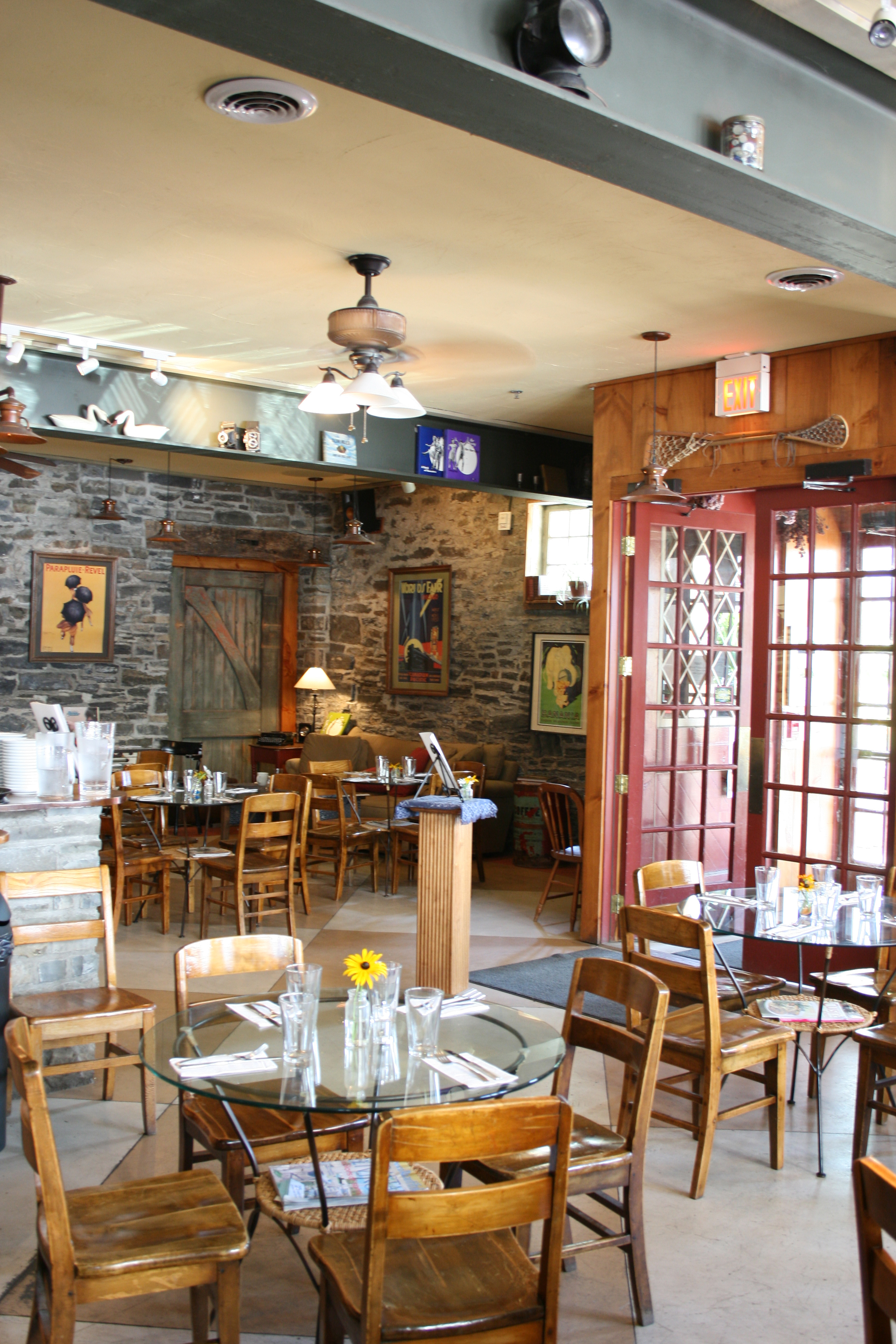 1. Stone Walls were preserved in cafe, everything else you see is new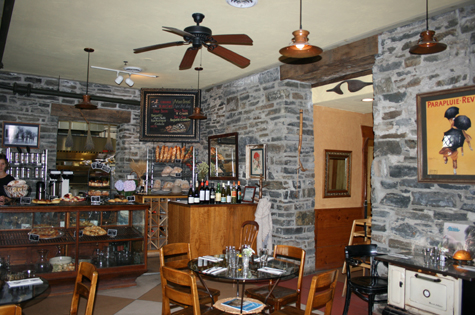 2. Dining area with passage to back addition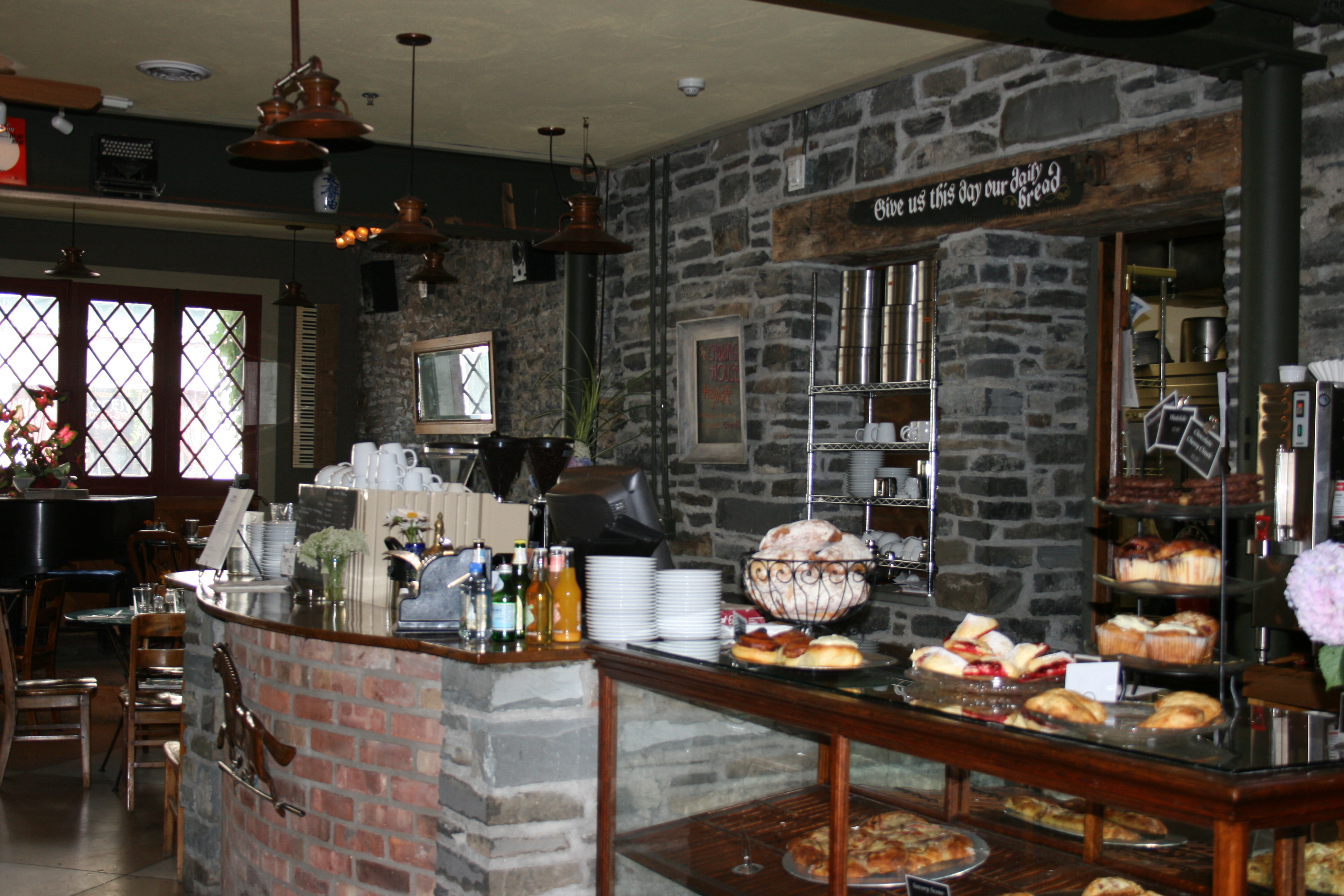 3. Stone and brick serving counter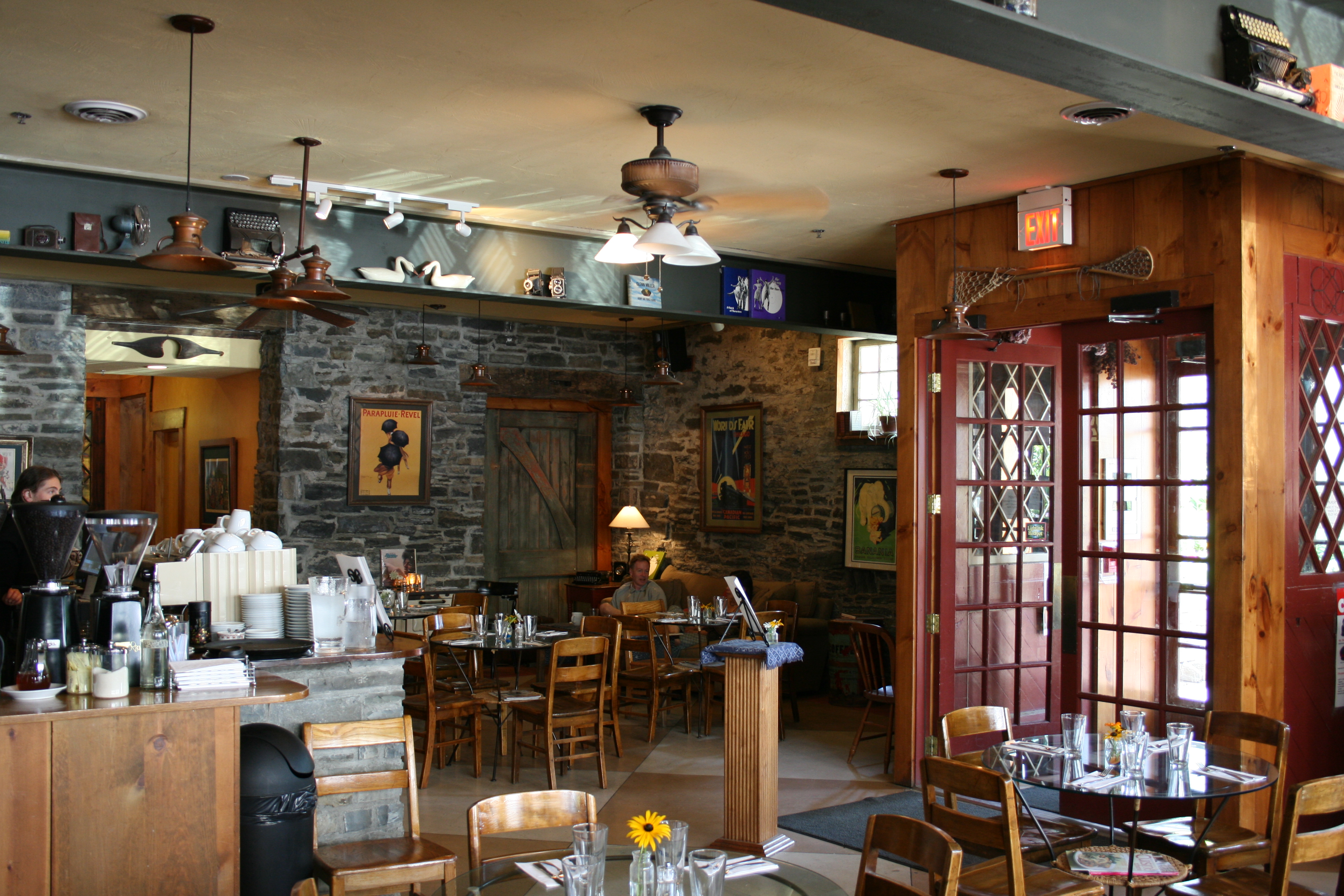 4. Cafe with coffee bar and entry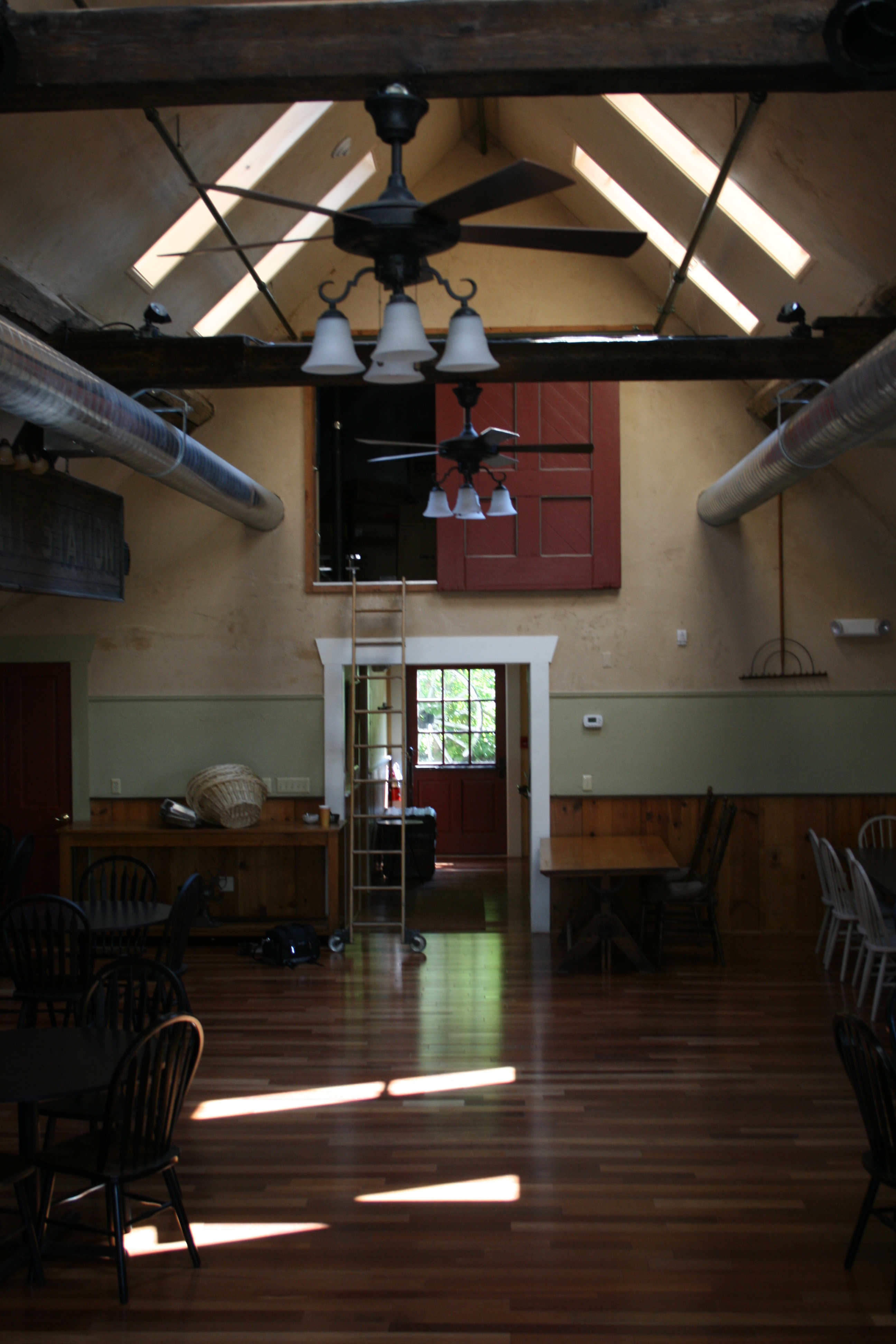 5. Converted hayloft with addition beyond doors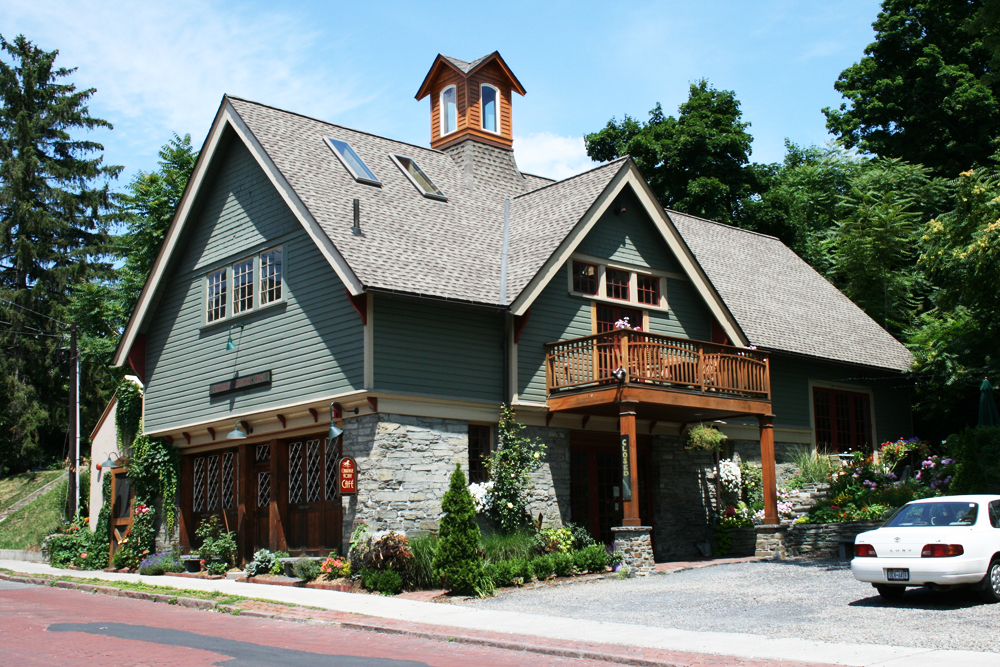 6. Carriage House with cupola, skylights, entry, balcony kitchen and back additions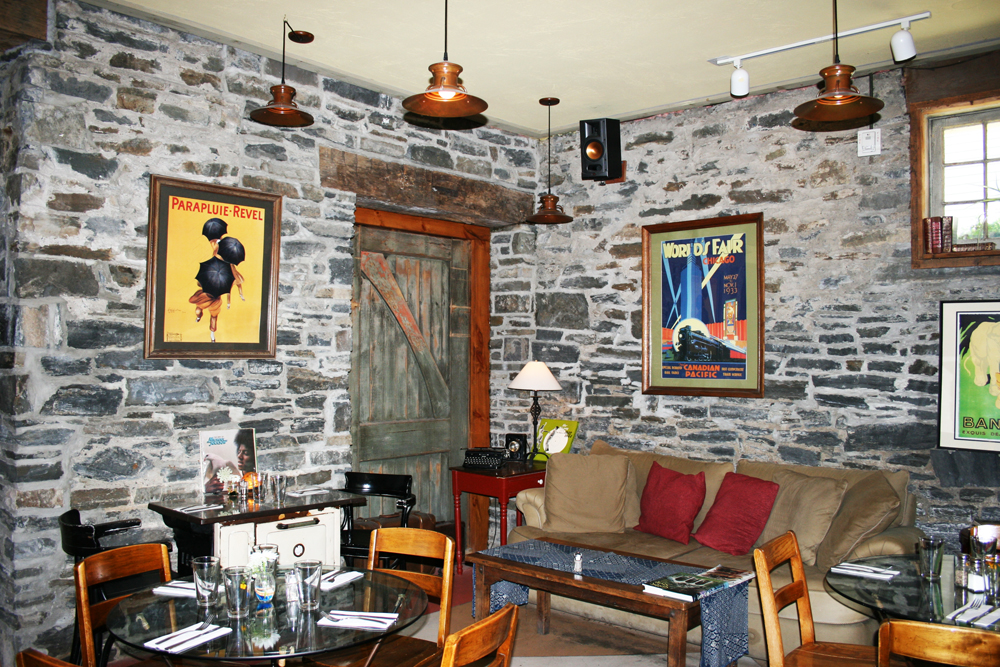 7. Dining area with new doorway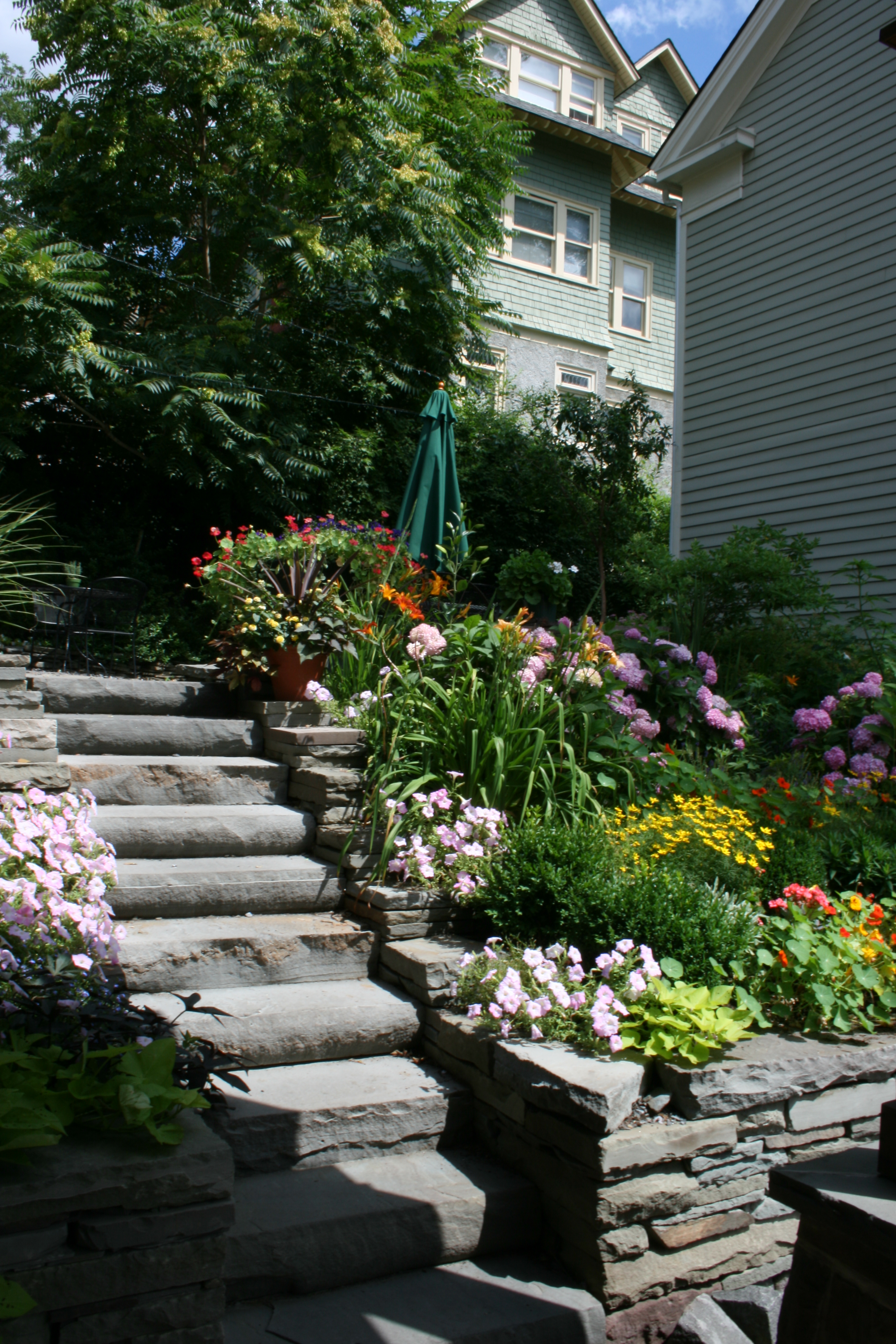 8. Stone steps and garden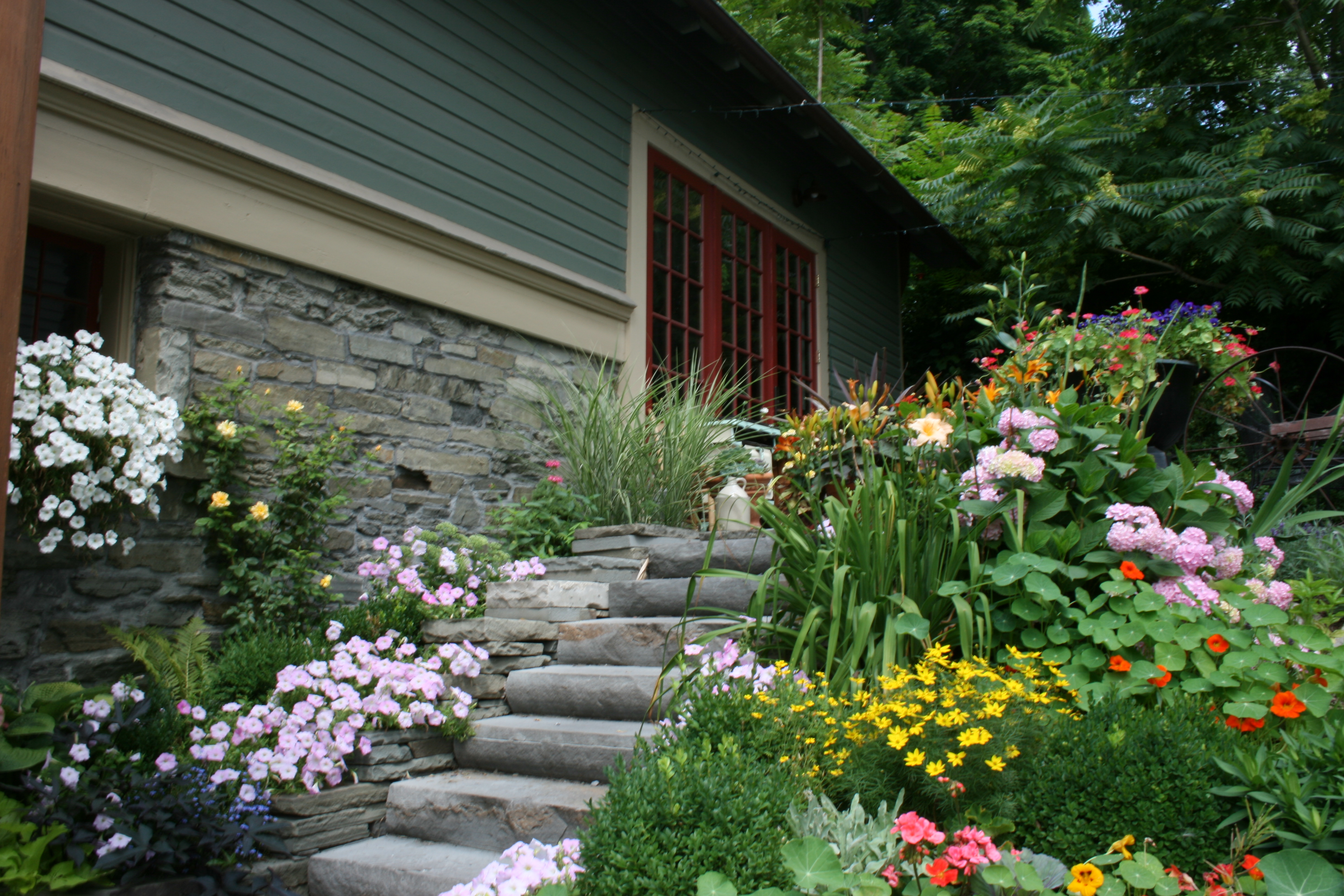 9. Steps to entry in addition at the back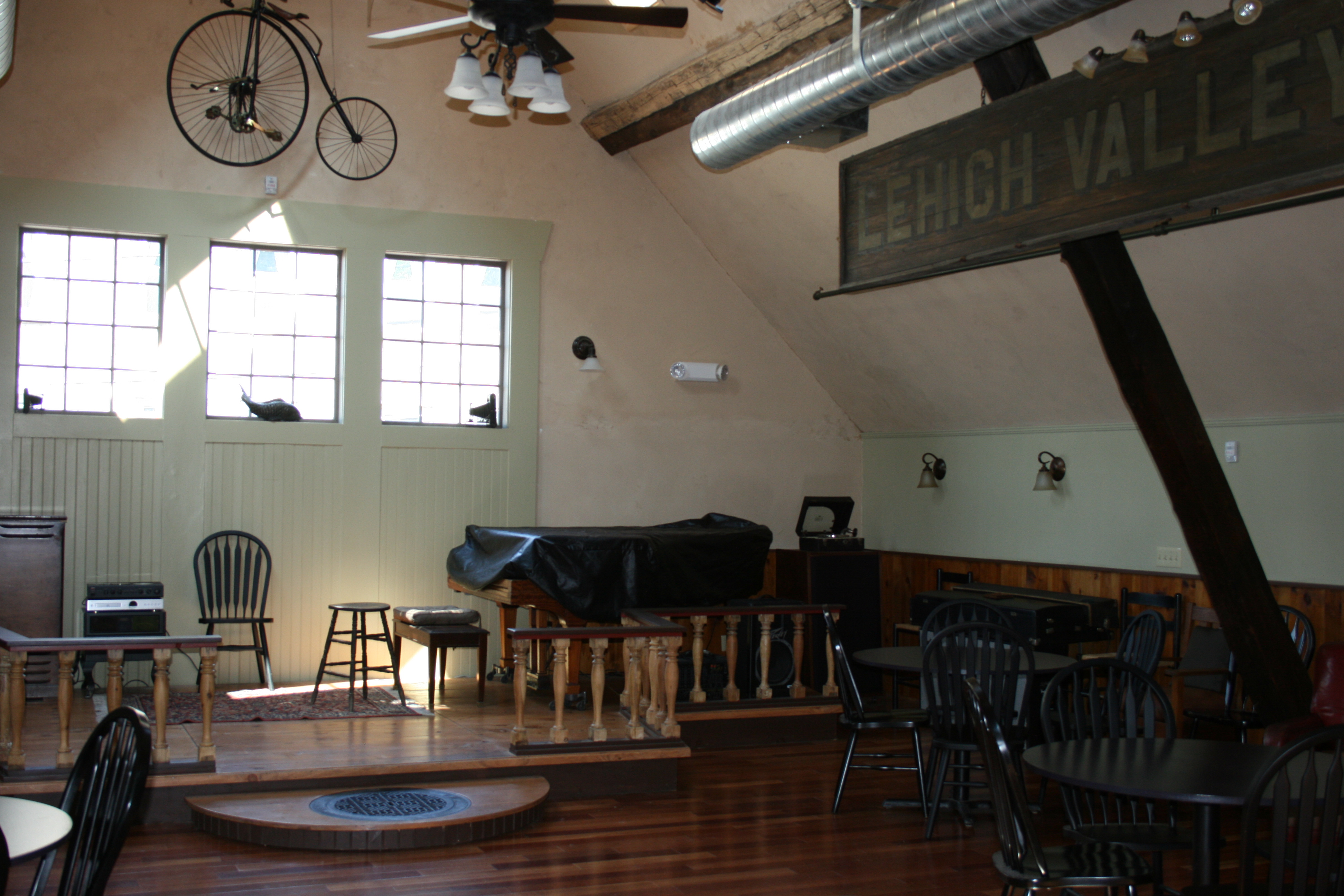 10. Stage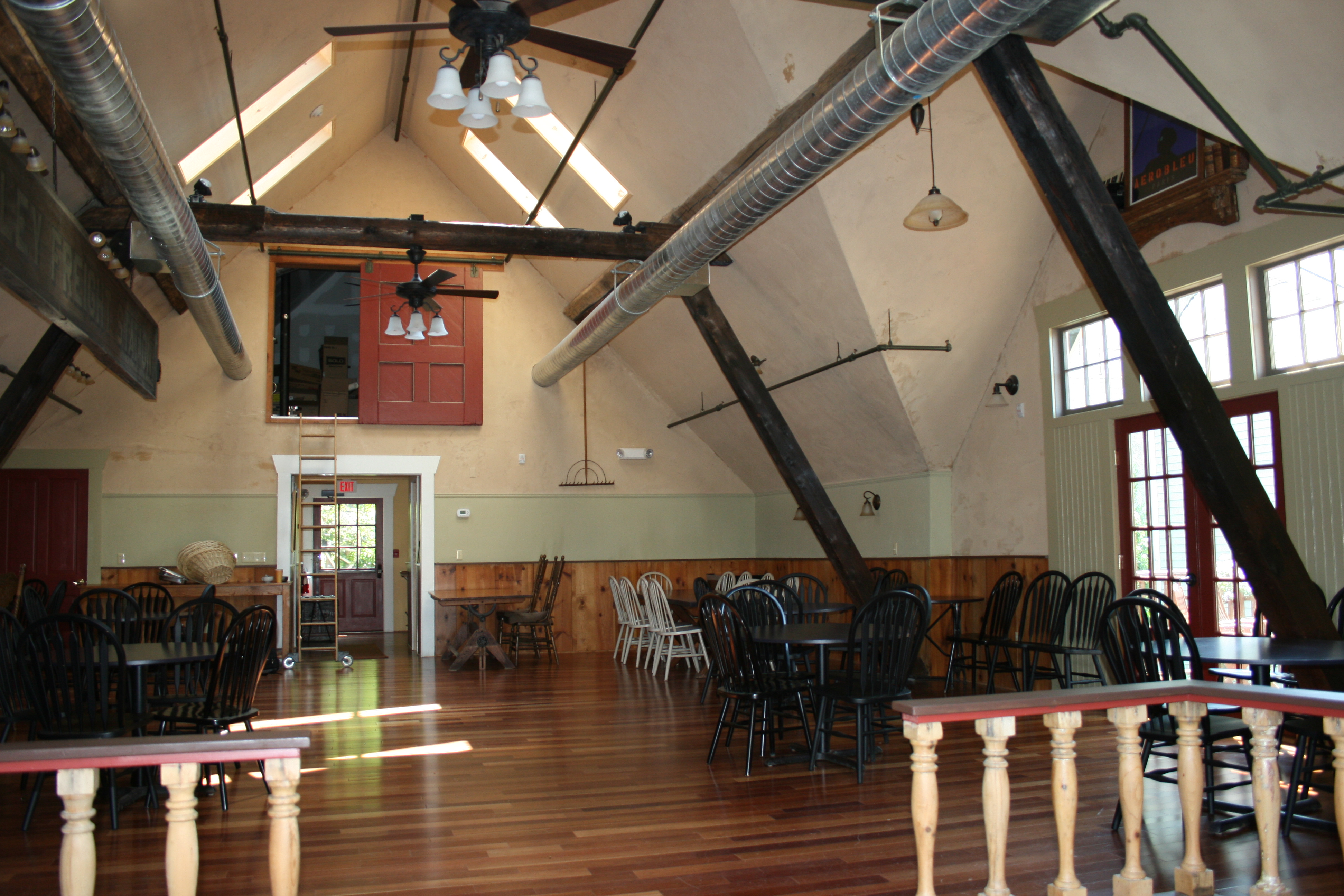 11. Party and dance floor with balcony on right
The Woodbine Family Entertainment Center, Pennsauken NJ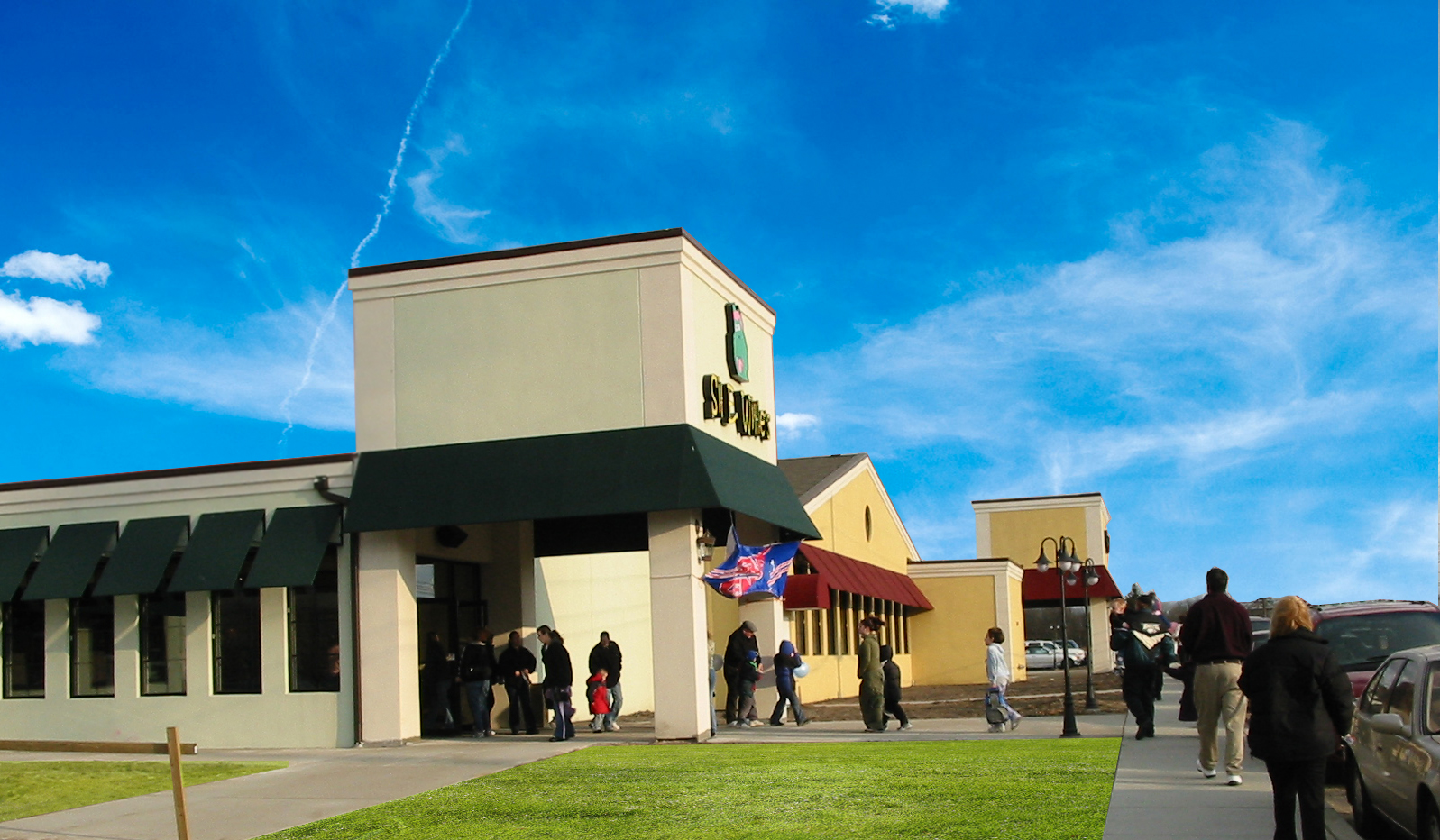 The Woodbine Family Entertainment Center was designed with three unique venues for the entire family all served from the same kitchen. Ginger & Grill, with seating for 395, is a restaurant, convertible to nightclub at night, with 2 bars, dance floor and stage, video gaming area. Sil E. Willie's, with booth seating for 236, is a children's restaurant with railroad train, stage, entertainment and gaming areas. Grandevous Catering, with seating for 400, is a catering space for weddings and large parties. The existing building was gut renovated and the site was completely reconstructed with new parking for 293 cars and lush landscaping. New entrances were added for the three venues.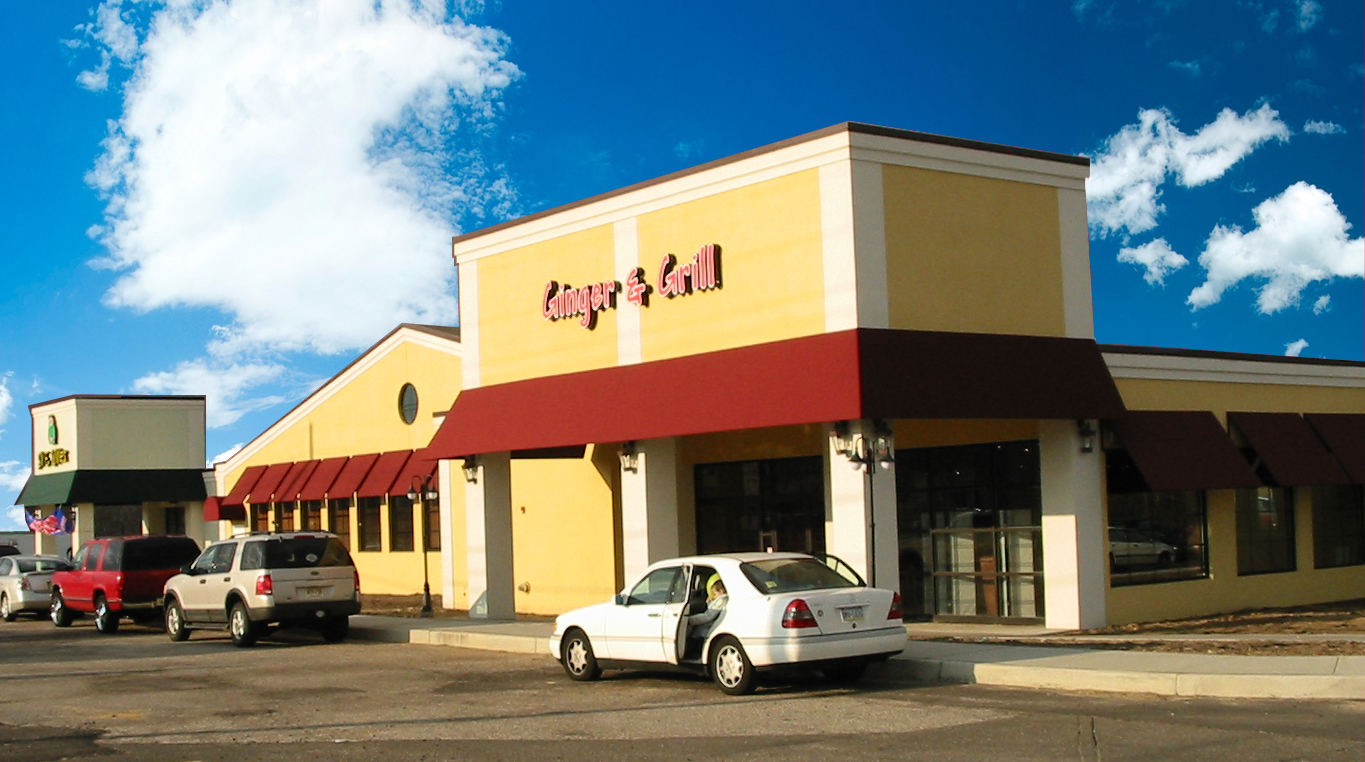 1. Ginger and grill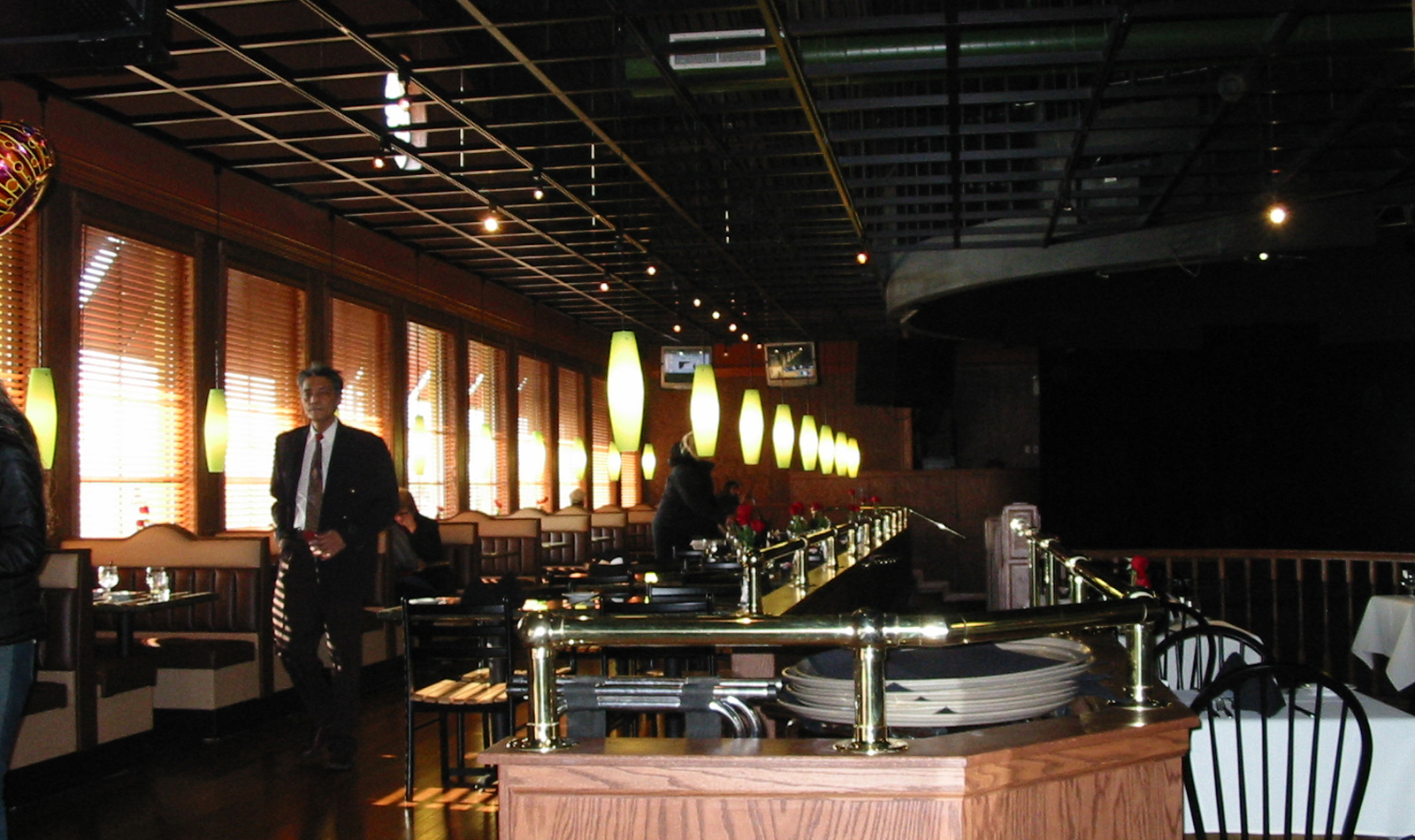 2. Restaurant view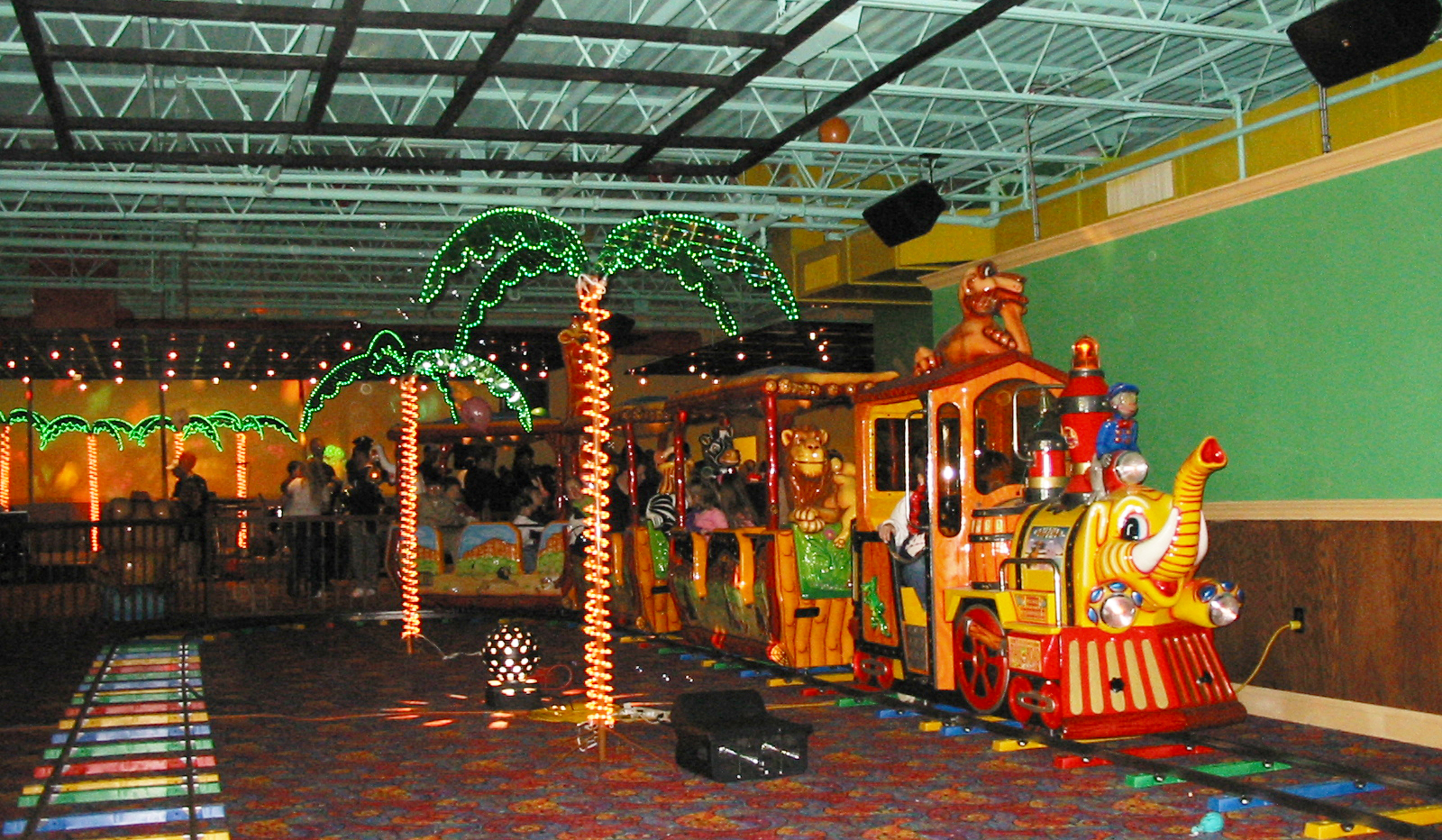 3. Chu-chu train in children's area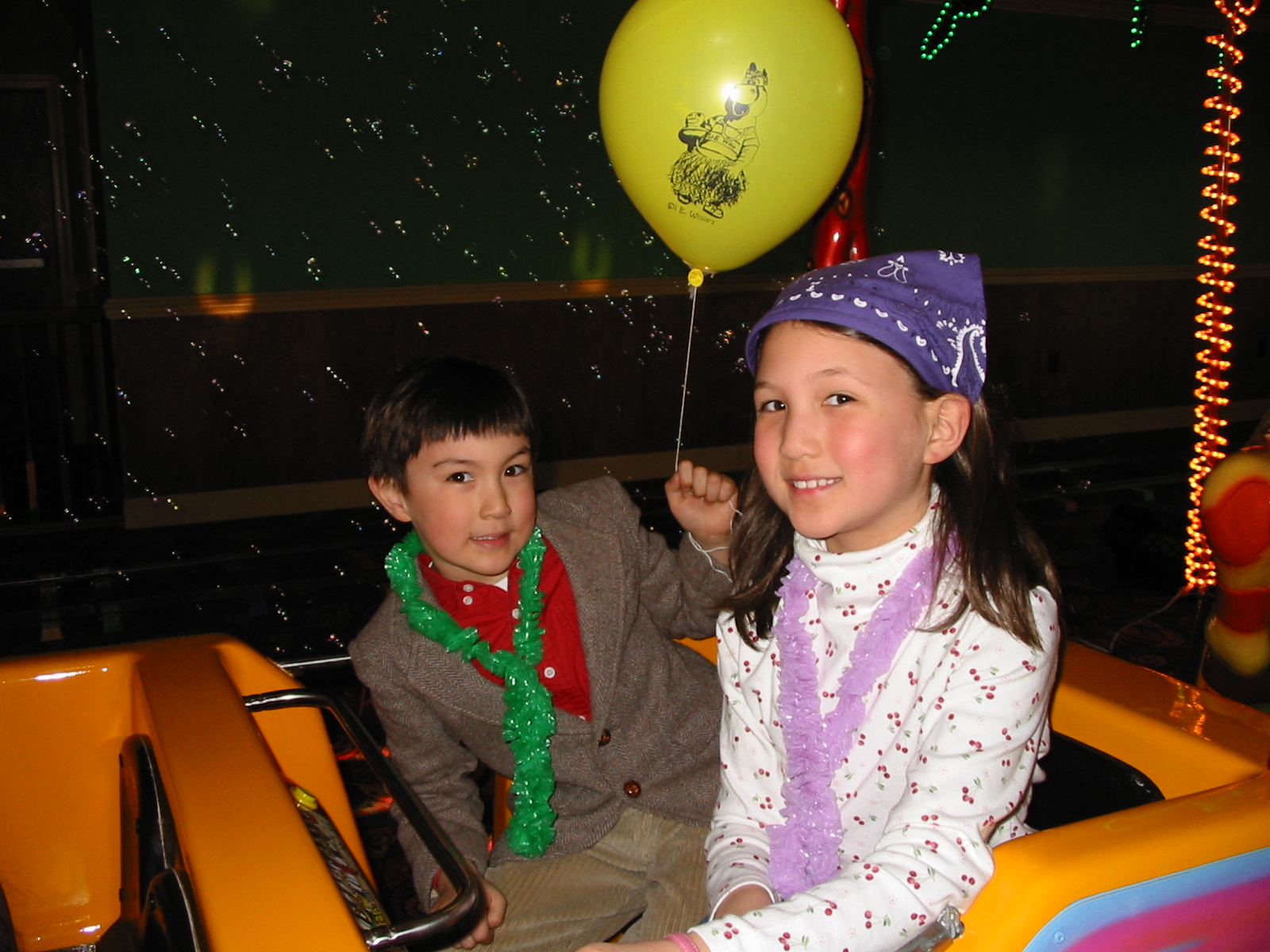 4. Children enjoying the train ride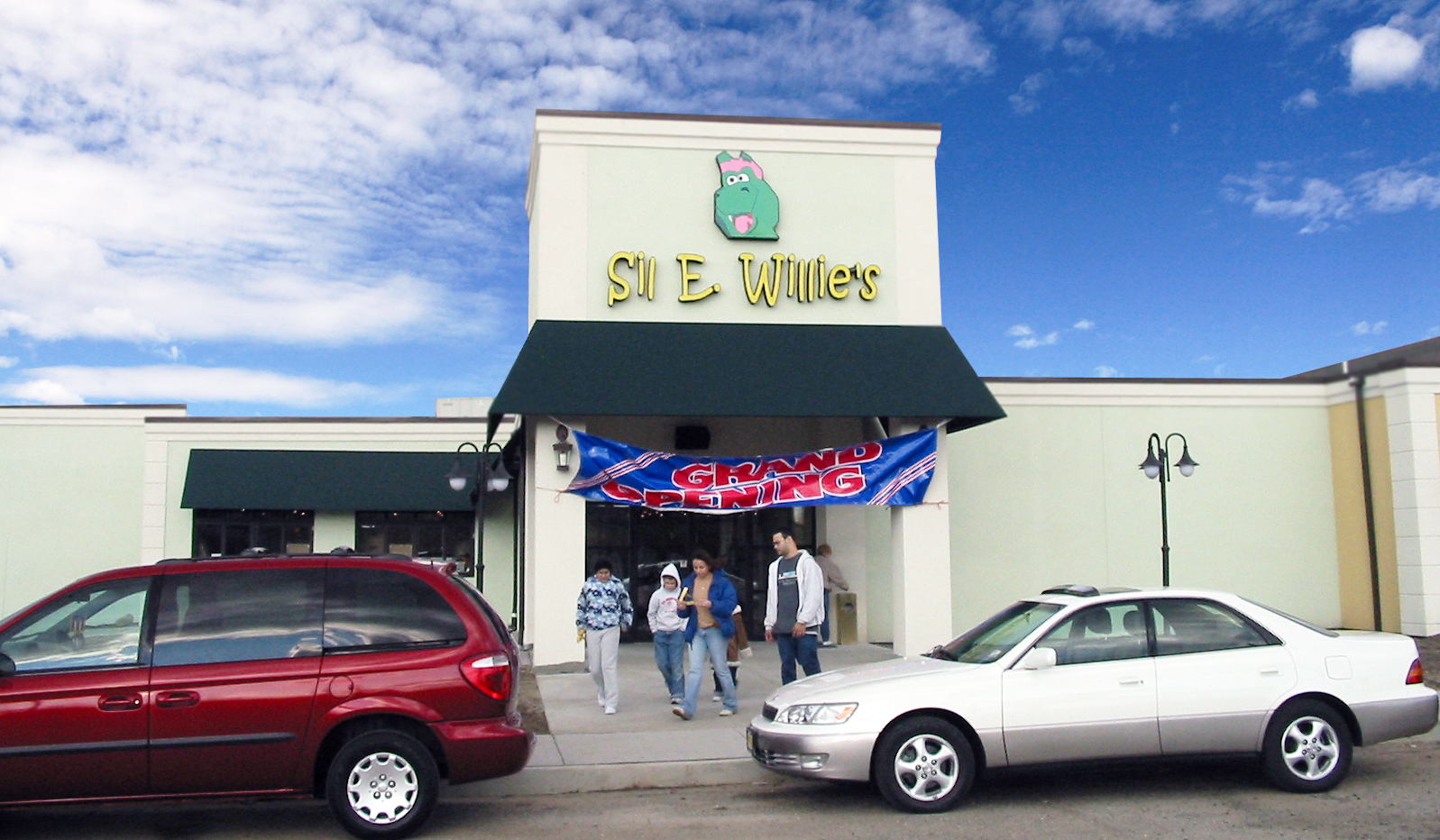 5. Sil E. Willie's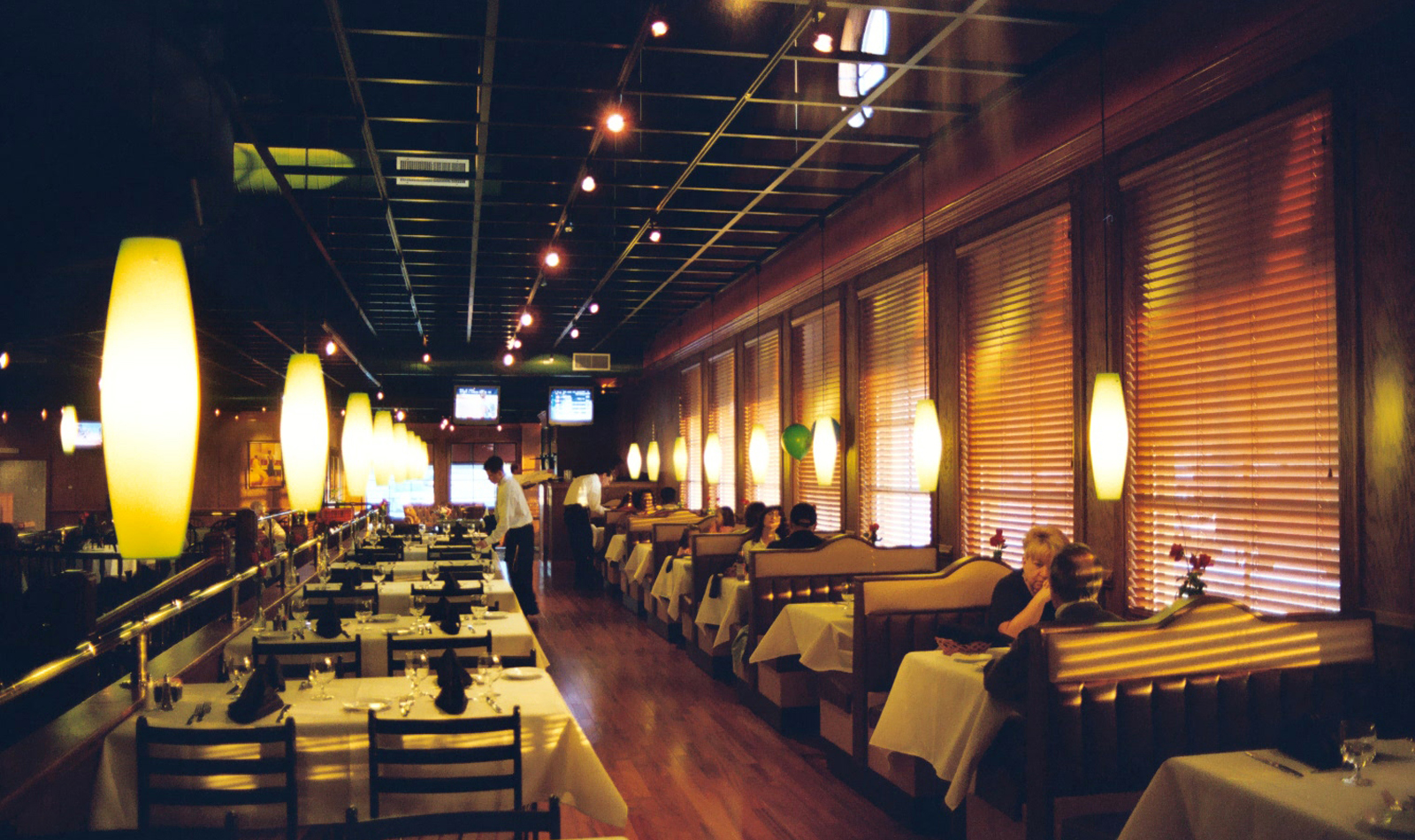 6. Restaurant view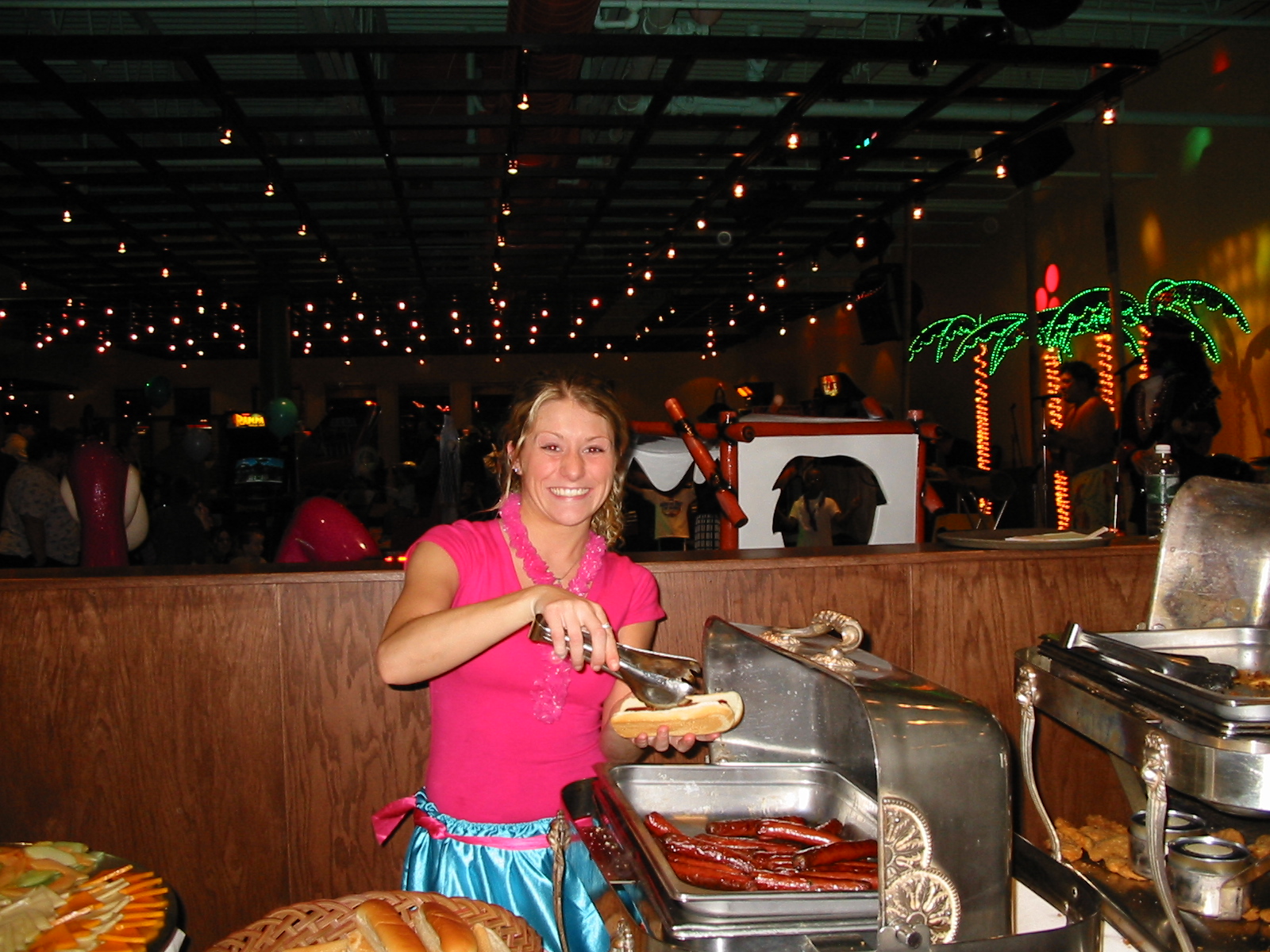 7. Food service with a smile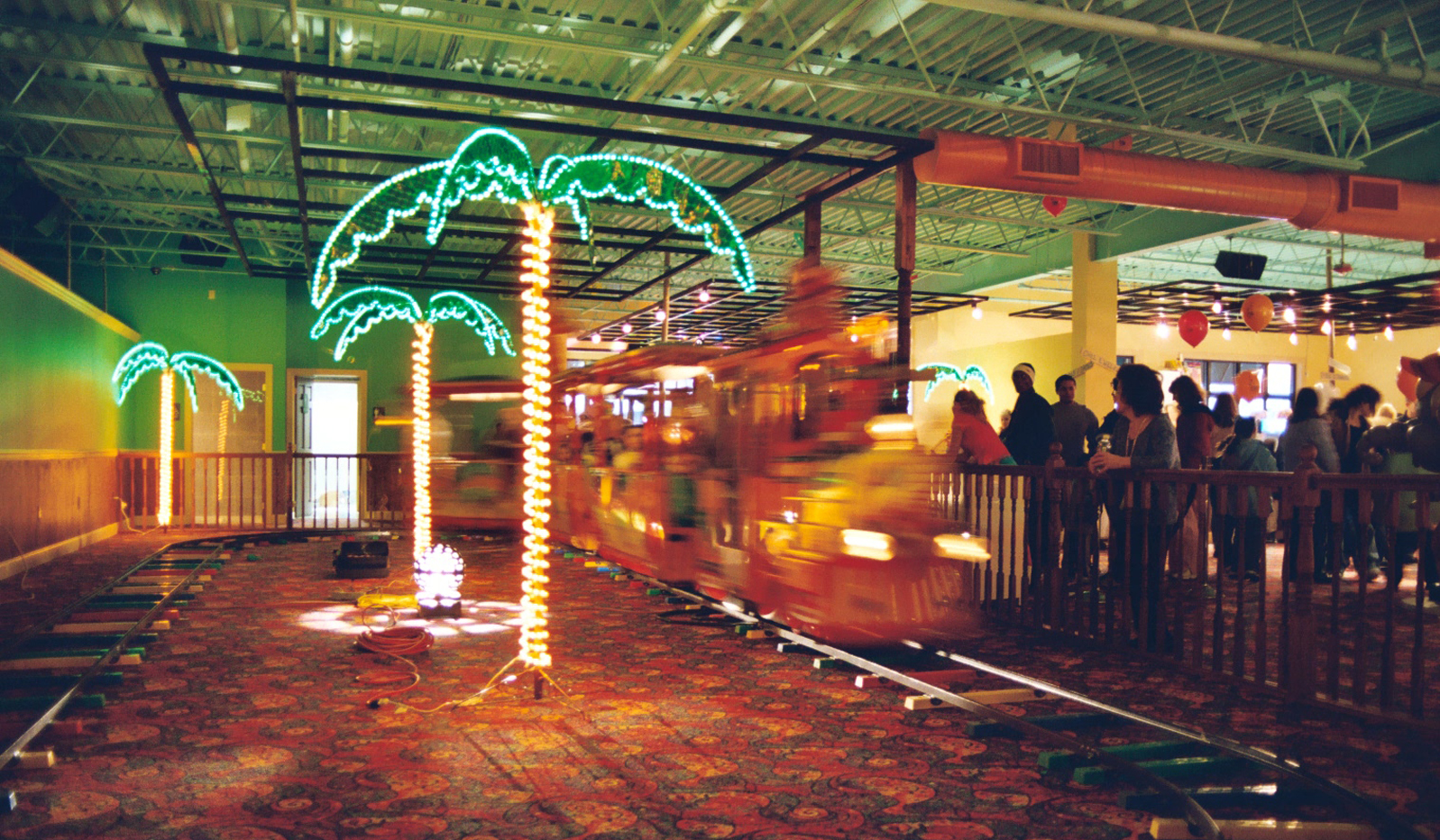 8.Chu-chu train in motion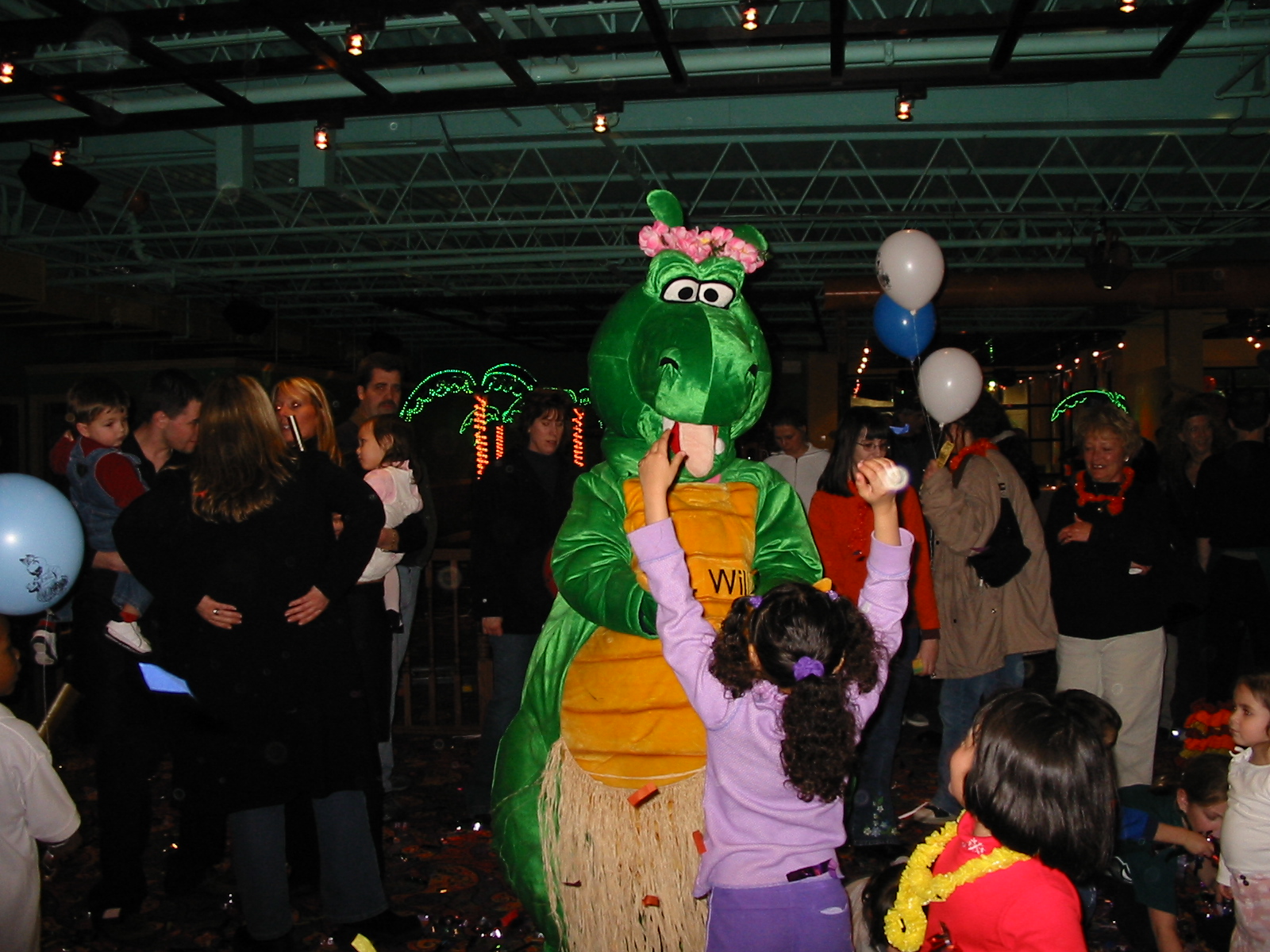 9. Sil E. Willie delights the children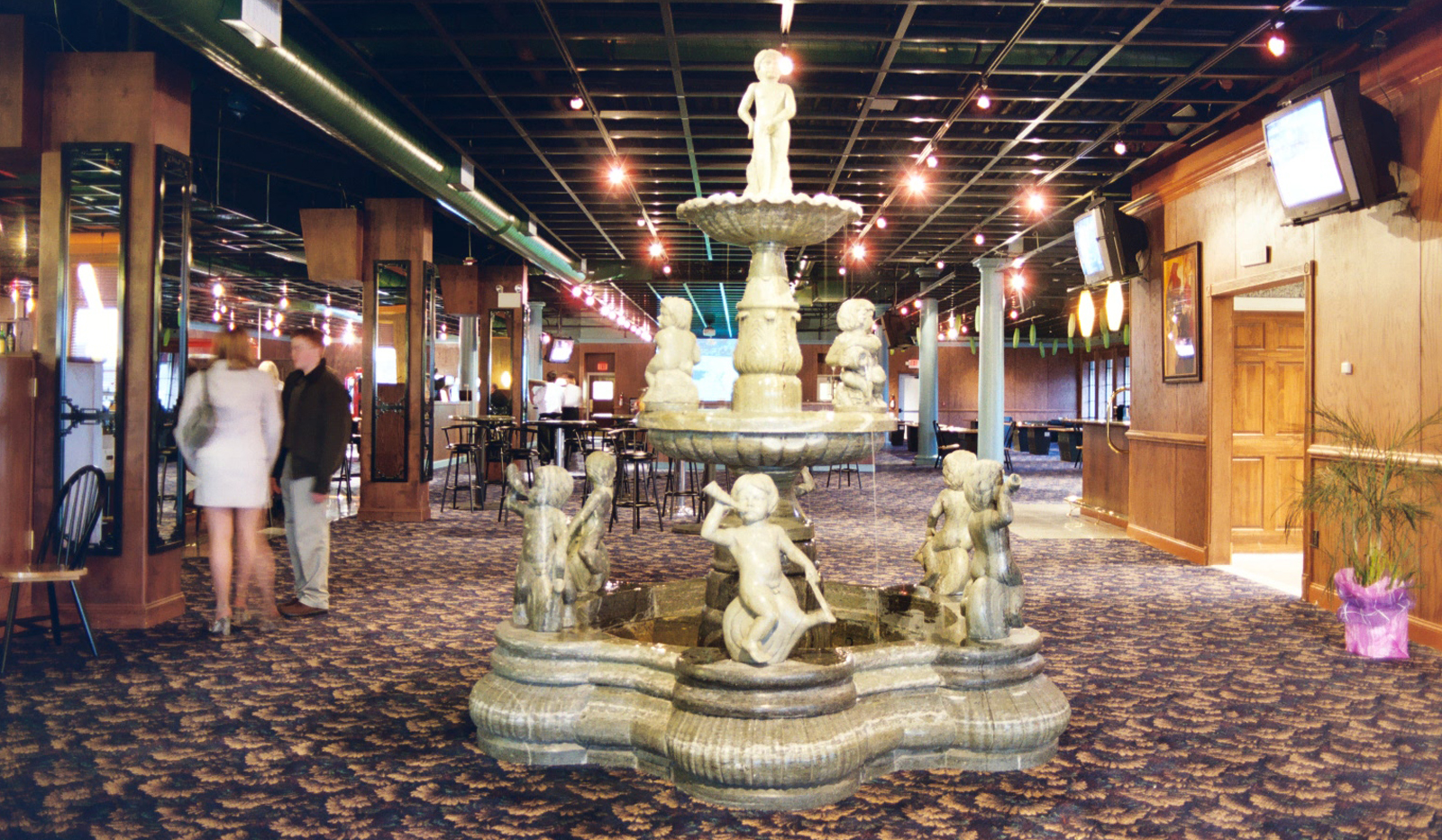 10. Marble fountain in entry concourse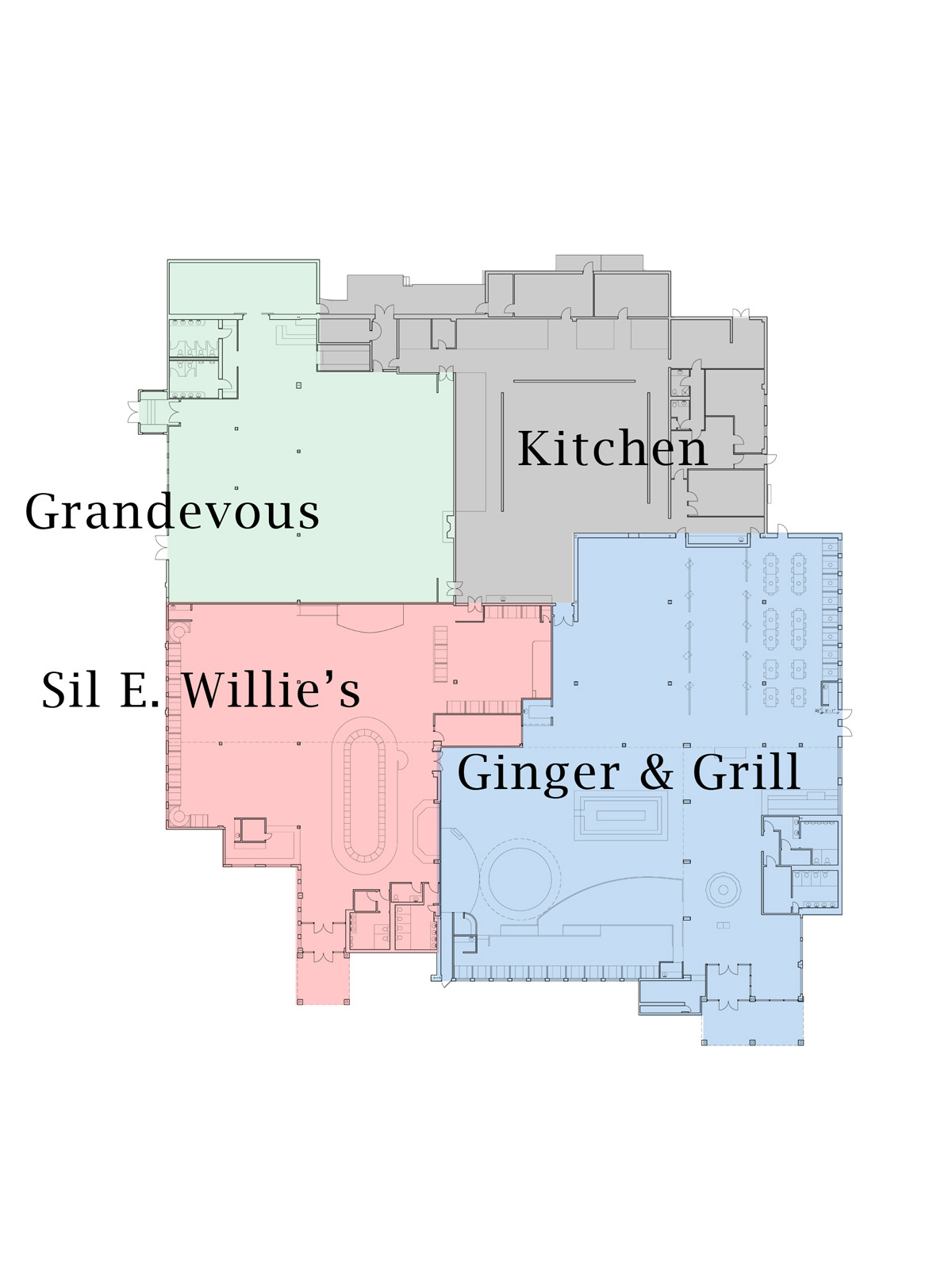 14. Plan of the Woodbine Family Entertainment Center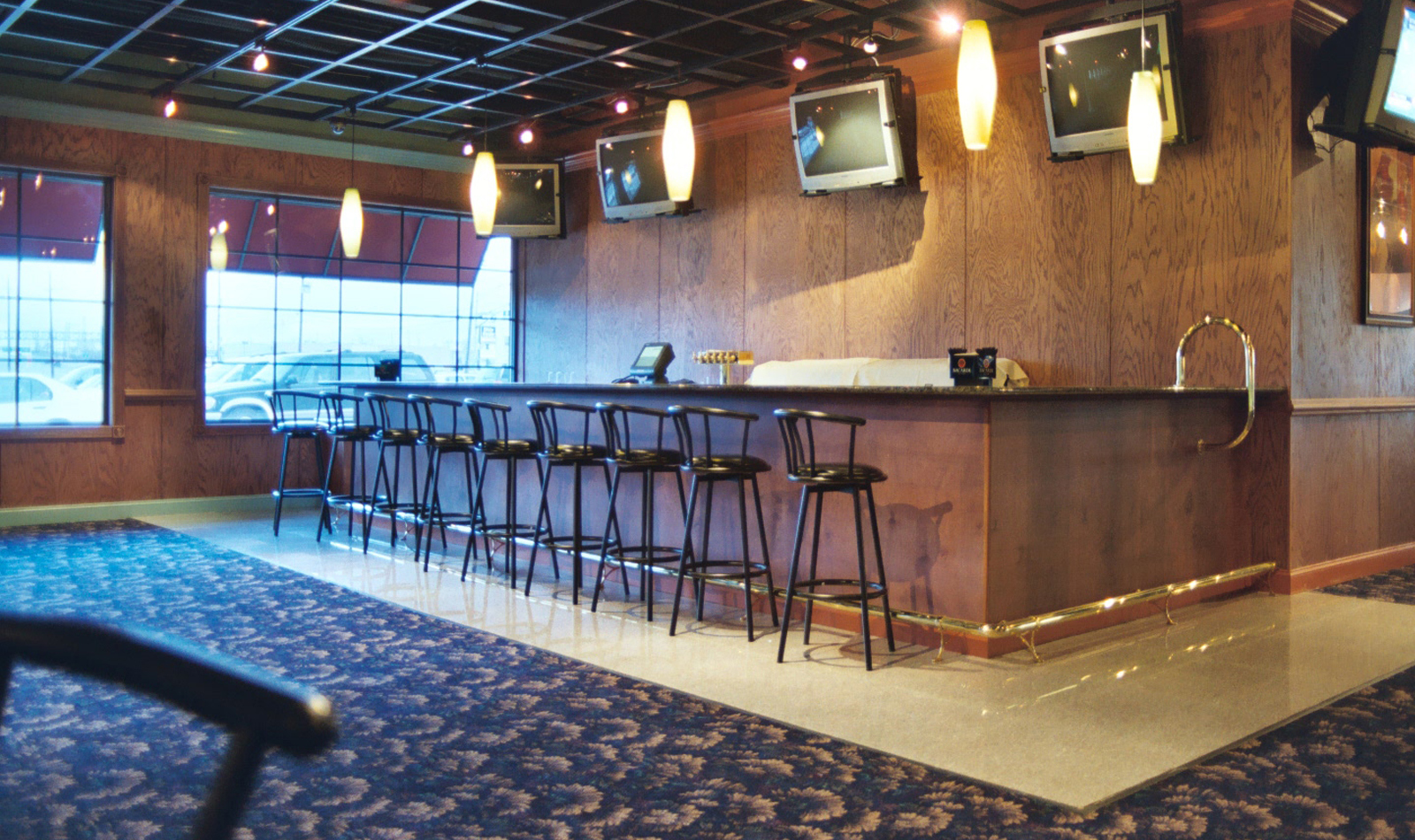 11. Bar seating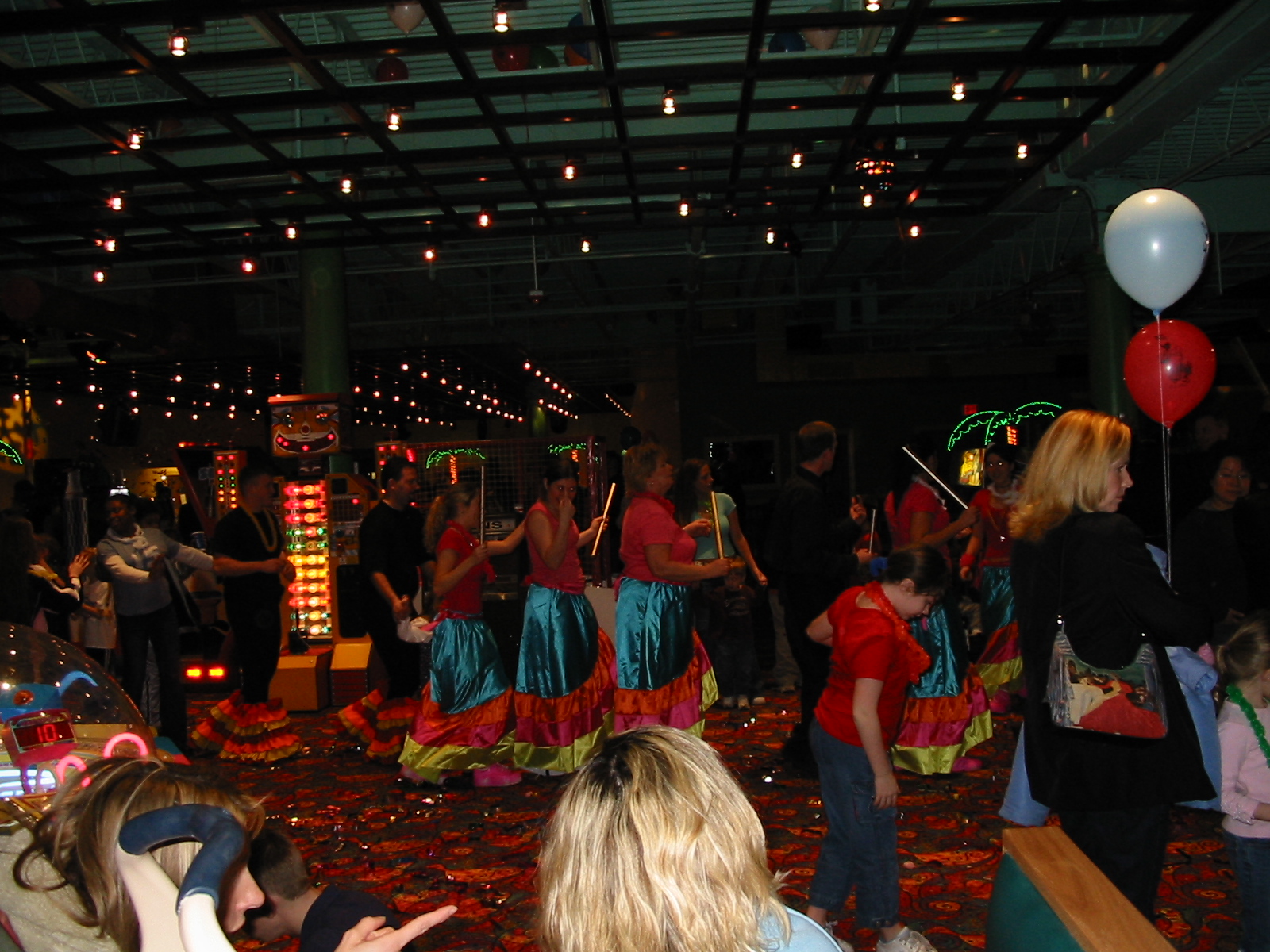 12. Dancers entertaining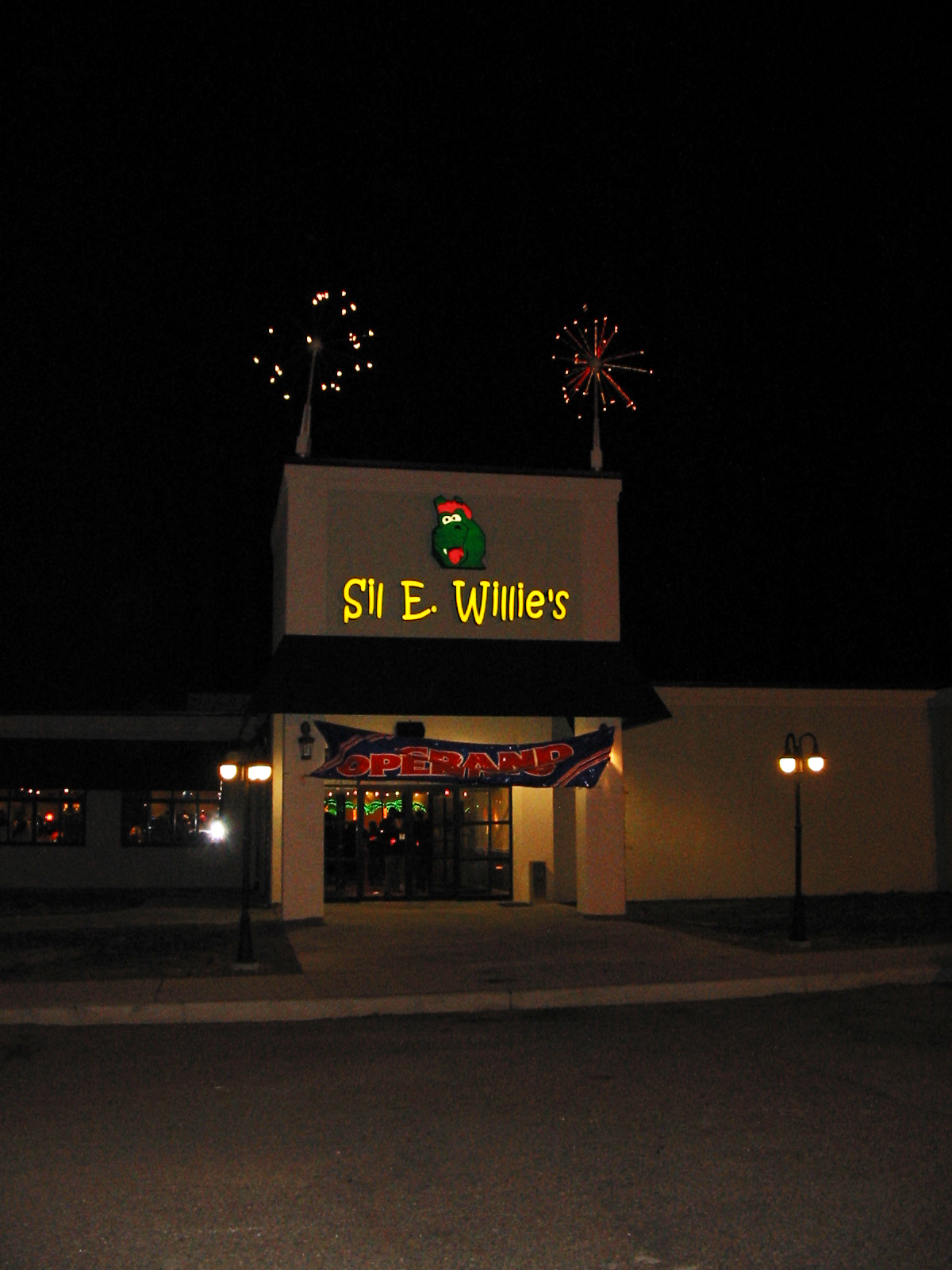 13. Sil E. Willie's Entrance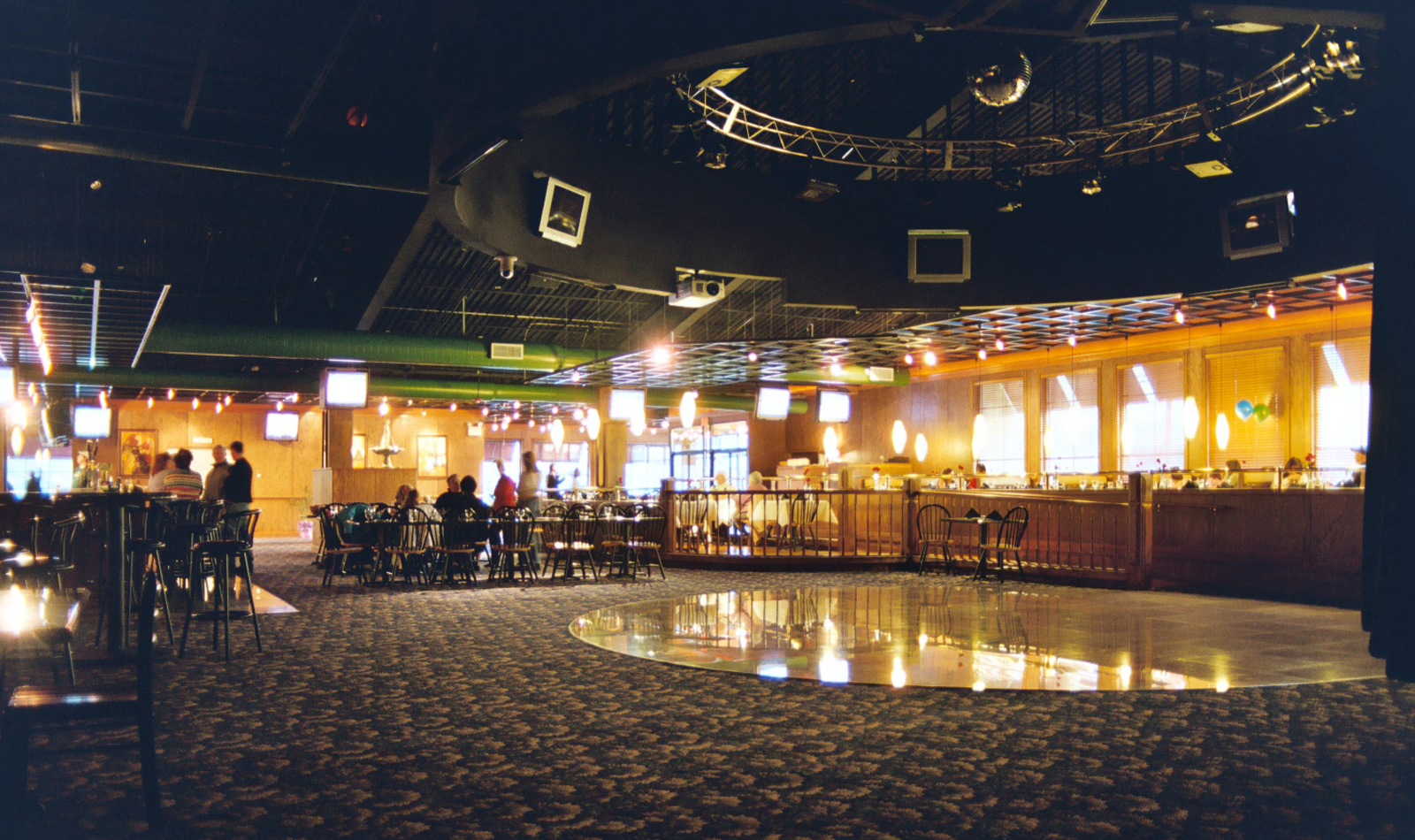 15. Open plan with bar and dance floor
Italian Carry Out, Ithaca NY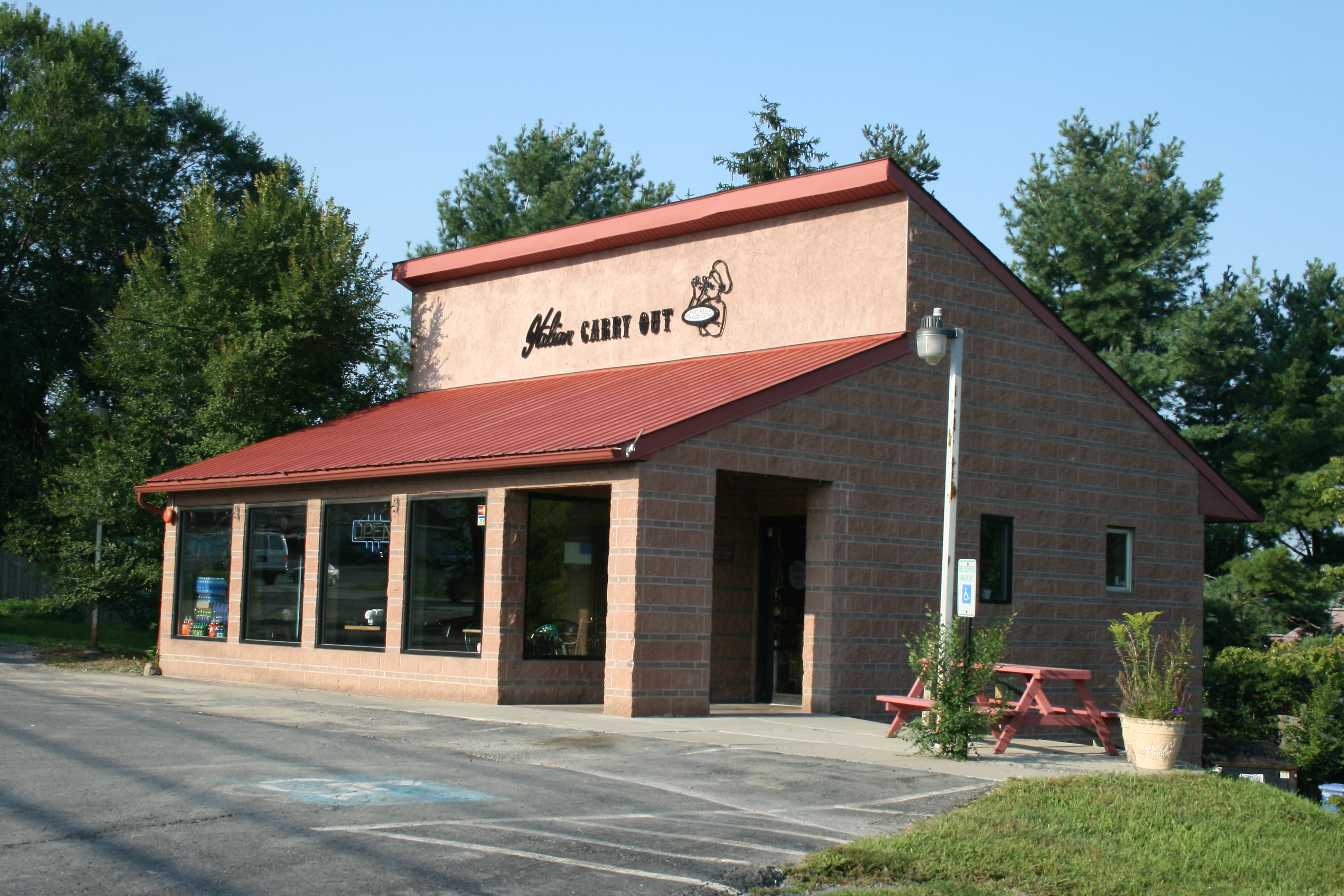 Italian Carry Out is a popular pizza shop among Ithaca College students, commuters from Tioga County and the Ithaca community. It was designed to give a little Italian flavor to the architectural expression with alternating bands on grey and rose colored concrete block. The front of the restaurant used for casual seating alludes to an Italian arcade. The restaurant was founded by Ithaca native, Joe Salino, who was a much loved member of the community.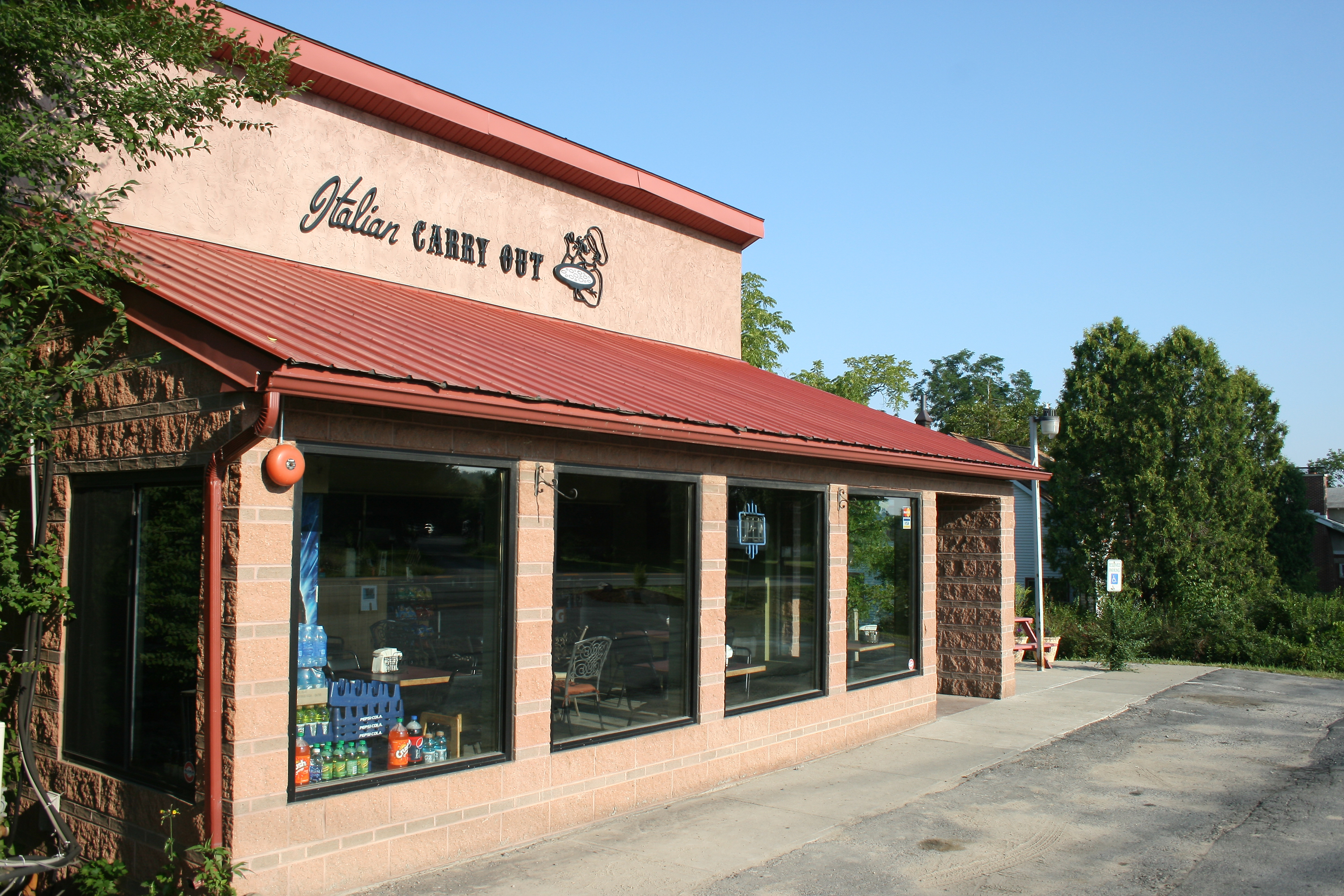 1. Large windows allow light into the dining area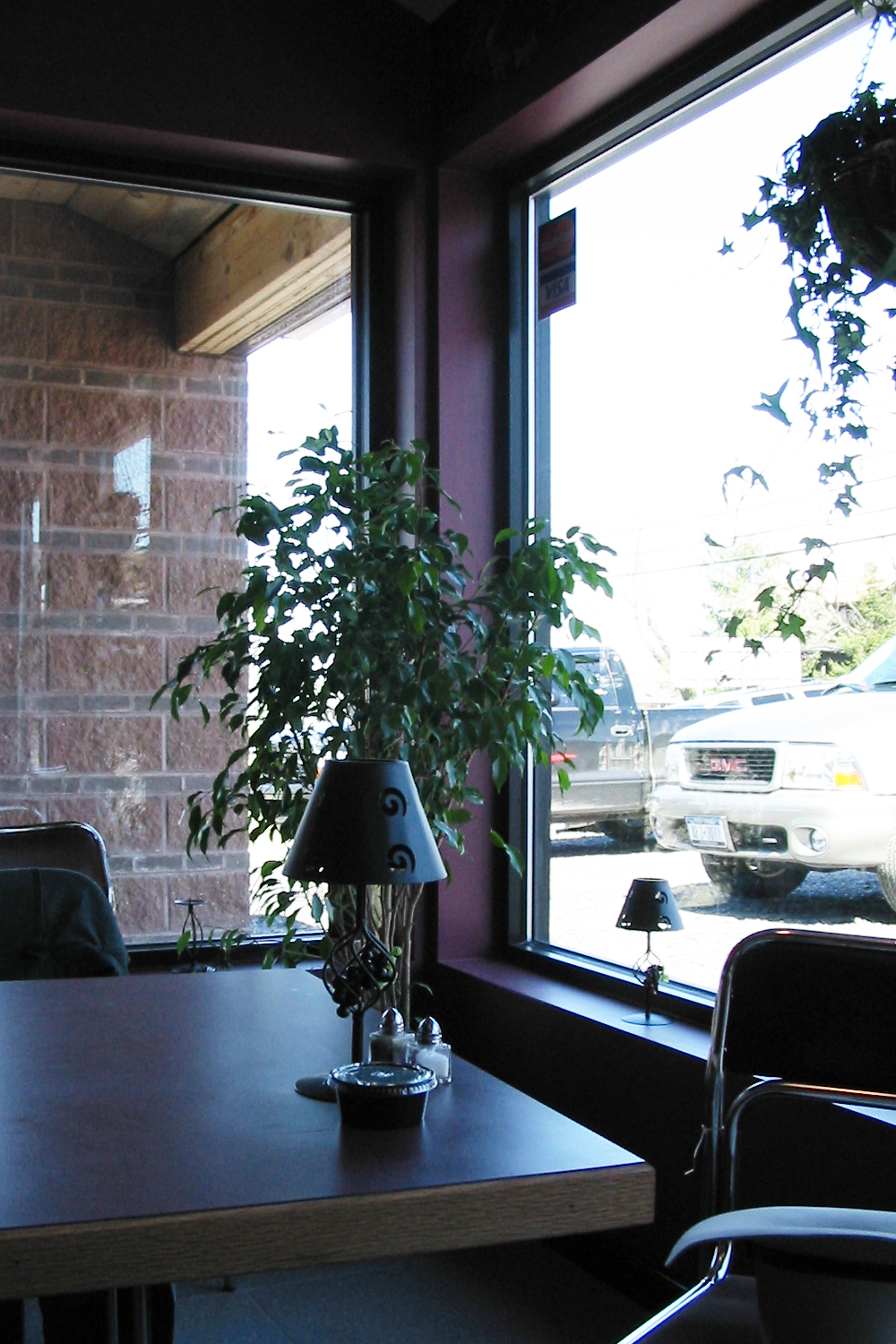 3. View from the dining area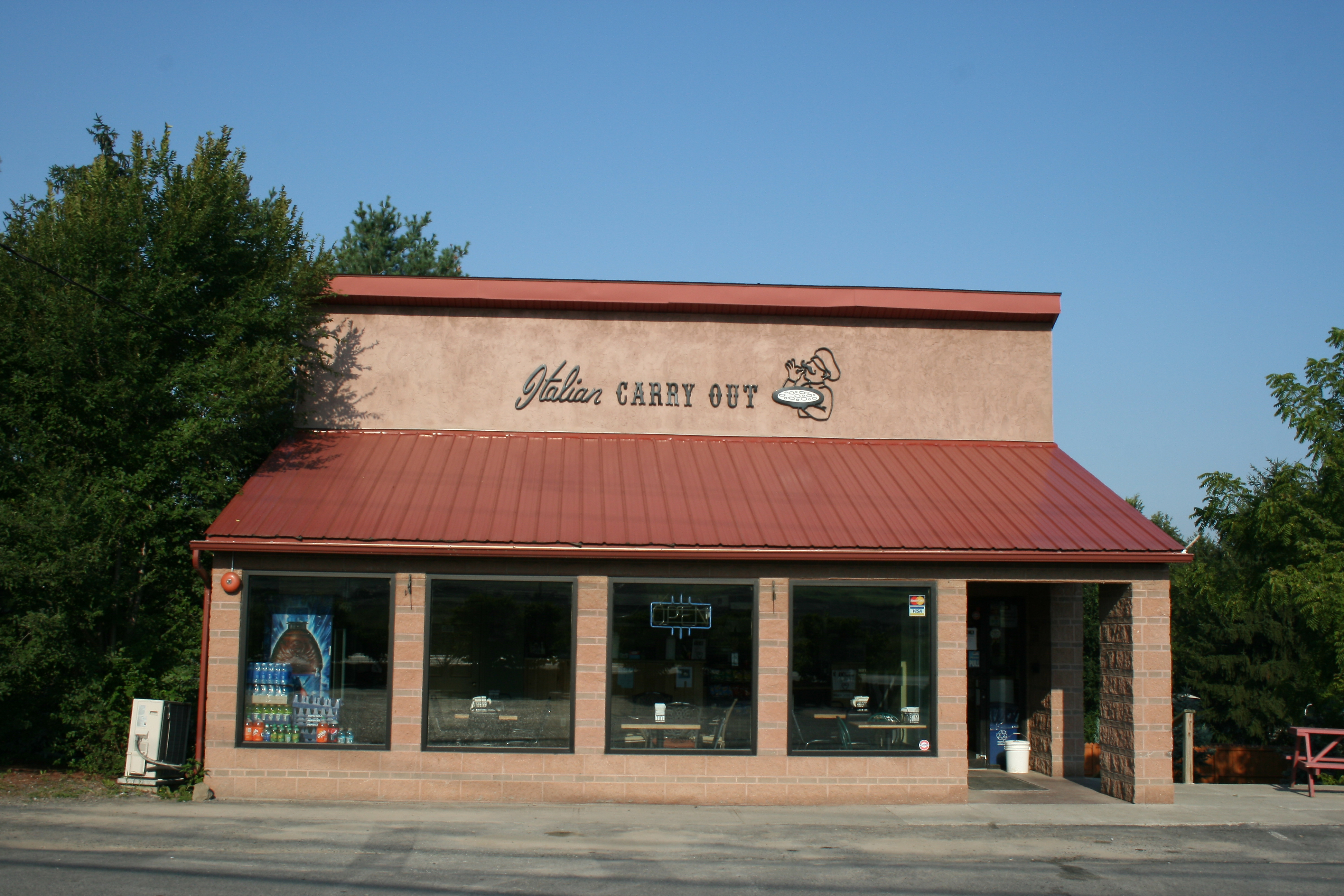 2. Facade of Italian Carry Out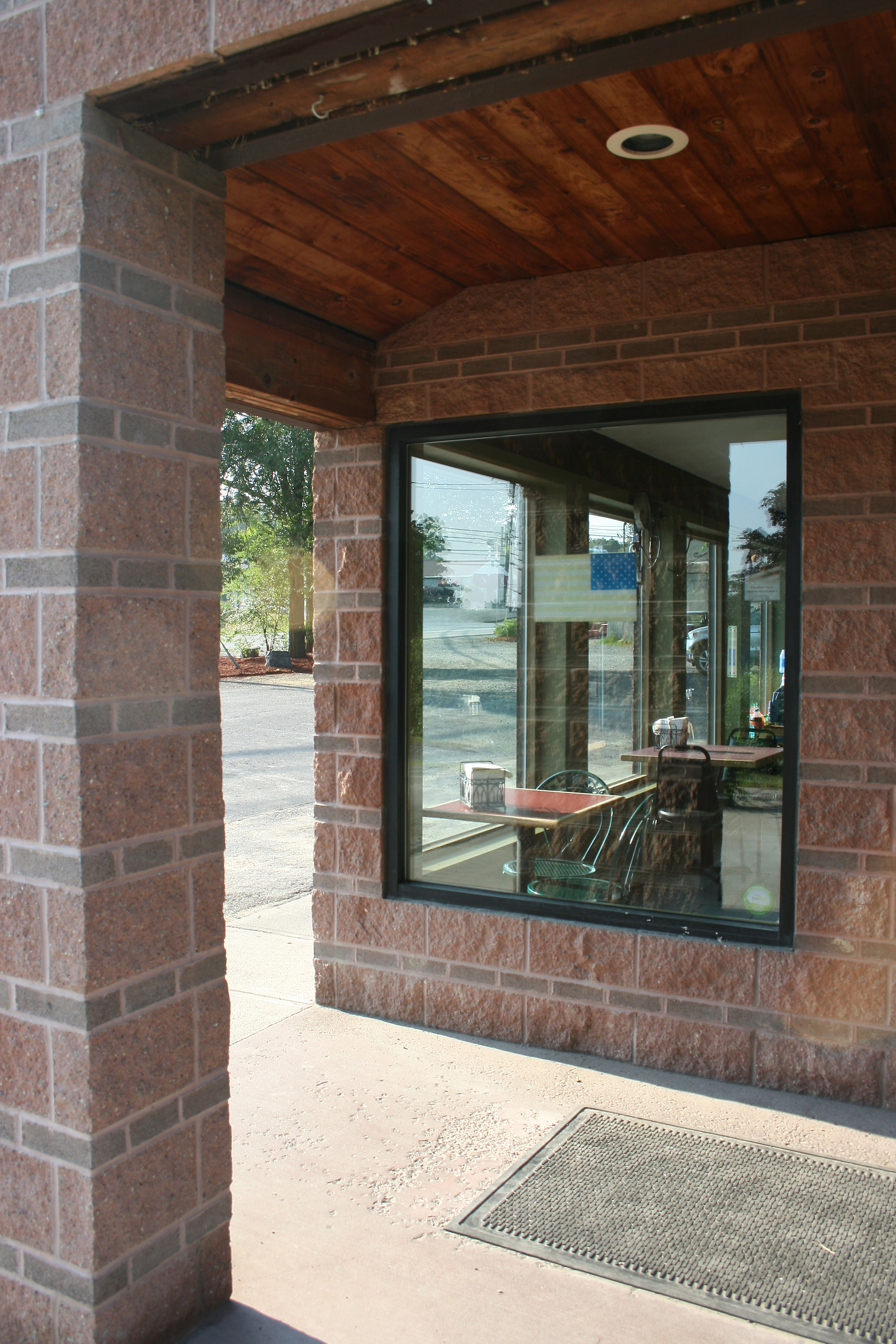 4. Main entry way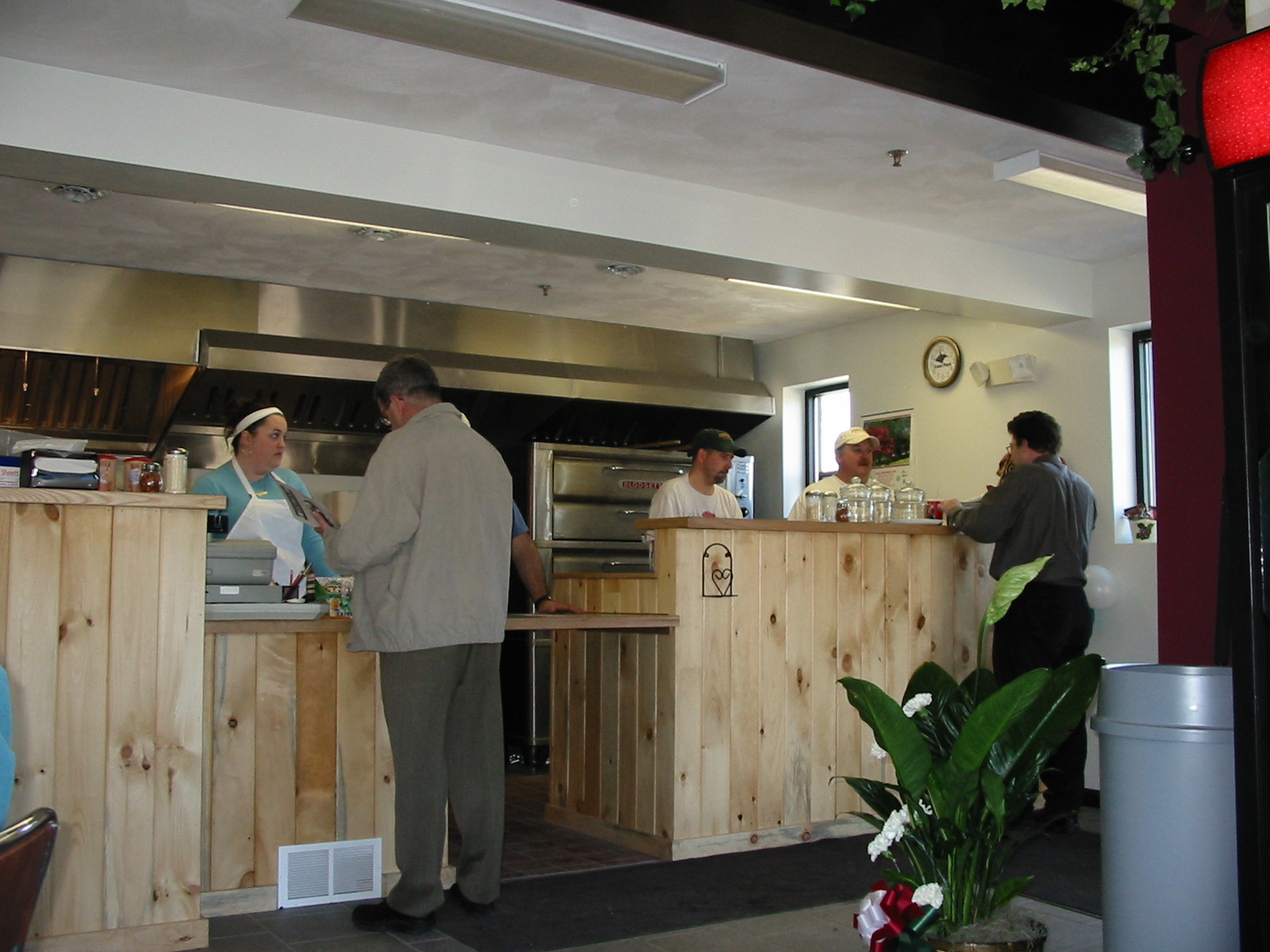 5. Ordering counter with pizza ovens behind